Ormai l'anno sta per terminare ed è arrivato il momento di fare i primi bilanci. Questo 2017 è stato veramente un anno speciale per le Serie Tv: ogni network ha prodotto delle dei titoli superlativi e tante star di Hollywood sono entrate a far parte del mondo seriale. Inoltre pare che l'Europa stia cercando di togliere agli Stati Uniti il monopolio delle Serie Tv, proponendoci prodotti sempre più interessanti e realizzando in alcuni casi alcuni capolavori.
Diverse riviste e blog ci stanno proponendo decine di classifiche delle Serie Tv migliori del 2017 e noi di Hall of Series non vogliamo essere da meno, proponendovi una classifica molto speciale.
Abbiamo stilato una classifica delle 15 Serie Tv migliori del 2017 tenendo conto dei voti e delle preferenze dei membri della nostra community "Hall of Series – Comunità di Recupero"!
In questa classifica troverete un riassunto di tutto l'anno telefilmico! Ci sono le Serie Tv animate più famose, le Serie Tv originali che abbiamo visto per la prima volta quest'anno e le nuove stagioni degli show che amavamo già.
Siete curiosi di scoprire quali sono le nostre Serie Tv preferite? Ecco la nostra classifica.
15 The Leftovers (Stagione 3)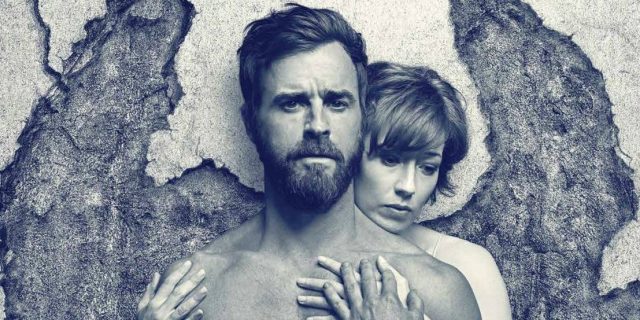 "The Leftovers" tratta da un romanzo scritto da Tom Perrotta, iniziata nel 2014, quest'anno è arrivata alla terza e ultima stagione. Dietro questa Serie Tv c'è Damon Lindelof, lo showrunner di Lost che ha dato il suo speciale tocco anche a quest'altro prodotto televisivo. Sebbene sia una Serie Tv di nicchia dato che nè in Italia, nè in America ha ottenuto grandi ascolti, tuttavia "The Leftovers" è un piccolo capolavoro. La Serie ha un cast di attori molto capaci: Justin Theroux, Liv Tyler, Ann Dowd e Amy Brenneman.
La Serie racconta di un gruppo di persone la cui vita è cambiata per sempre dopo quanto accaduto il 14 ottobre. In quella data in un istante 140 milioni di persone sono sparite dalla faccia della terra. Nessuno conosce la causa di questo evento inspiegabile e non si sa se gli uomini rapiti potranno mai tornare. Nei nuovi episodi dell'ultima stagione, che sono stati trasmessi su Sky Atlantic quest'estate, abbiamo visto le famiglie Garvey e Murphy alla disperata ricerca di una fede che possa spiegare l'inspiegabile."The Leftovers" rappresenta infatti il modo in cui i protagonisti reagiscono alla scomparsa dei loro cari e presenta anche una metafora del fanatismo religioso. La Serie Tv, che può essere considerata l'erede di "Lost" (forse), è caratterizzata da un perfetto approfondimento psicologico dei personaggi e da una sceneggiatura sorprendente.