Il mondo delle serie tv è una continua scoperta. Ricordiamo l'inquadratura più emozionante, la fotografia più bella, la colonna sonora che più di tutte associamo a una sena ben precisa. Un gesto, un avvenimento, un luogo. Ogni cosa è a suo modo speciale, in maniera del tutto soggettiva, e contribuisce a creare quel panorama seriale specifico in ognuno di noi. Ed è qui che riecheggiano immortali le citazioni di grandi serie tv.
Talvolta piccole parole taglienti, altre volte discorsi emozionanti che sono rimasti non solo dentro il nostro cuore, ma nella storia del piccolo schermo. Oggi vi delizieremo con un piccolo ma ambizioso assaggio di questo cammino alla scoperta delle meraviglie seriali: le cento citazioni più iconiche delle serie tv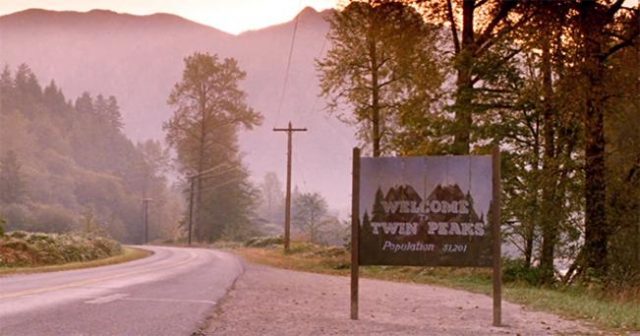 Doveroso fare una piccola premessa: alcune citazioni saranno lasciate nella loro lingua originale, poiché talmente famose in quella forma che tradurle vorrebbe dire snaturarne il significato. Siete pronti? Cominciamo.
Il nostro viaggio tra le citazione di serie tv inizia nell'alto dei cieli, in un mondo lontano anni luce ma ancora caldo nei nostri cuori.
1. Star Trek – "Engage"
2. Star Trek – "Lunga vita e prosperità"
3. Star Trek – "È curioso come voi umani riuscite a ottenere tutto quello che non volete"
4. Star Trek – "Esplorare nuovi mondi, alla ricerca di nuove forme di vita e nuove civiltà, per andare là dove nessun uomo è giunto prima"
5. Battlestar Galactica – "In ultima analisi i Cyloni non sono niente di più che dei tostapane, con delle splendide gambe"
Tuttavia è necessario, nel nostro viaggio, prestare attenzione. Possibili cospirazioni potrebbero minacciarci…
6. The Americans – "La gente crede a quello di cui ha bisogno di credere"
…e potremmo precipitare in un'isola sconosciuta avvolta dal mistero.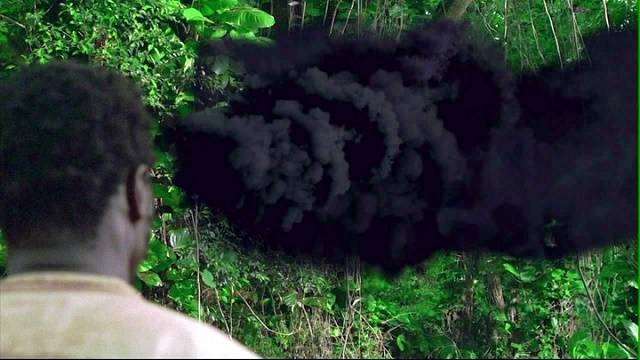 7. Lost – "Dobbiamo spostare l'isola"
8. Lost – "We have to go back!"
9. Lost – "4 8 15 16 23 42"
Un'isola fluttuante nello spazio/tempo. Un'esistenza angosciante in bilico tra passato, presente e futuro.
10. Mr. Robot – "È questo il mondo in cui viviamo: la gente confida negli errori altrui per manipolarsi a vicenda"
11. Mr. Robot – "Noi esorcizziamo i demoni. Abitanti di tutto il mondo, siamo qui per aiutarvi. Se avete interesse a svegliarvi dal vostro torpore di recuperare la memoria persa, danneggiata o rubata, noi siamo qui per voi, vi copriamo le spalle, siamo la FSociety.
12. Westworld – "Non mi dice niente"
13. Westworld – "Se cerchi la verità, cercala per intero. È come una scopata, metà è peggio di niente"
14. Westworld – "Alcuni scelgono di vedere la bruttezza in questo mondo, il caos. Io ho scelto di vedere la bellezza"
15. Westworld – "These violent delights, have violent ends"
16. The Handmaid's Tale – Nolite te bastardes carborundorum (non lasciare che i bastardi ti spezzino)
17. Twin Peaks – "Chi ha ucciso Laura Palmer?"
18. Twin Peaks – "I gufi non sono quello che sembrano"
Un futuro talmente distopico da spaventare.
19. Black Mirror – "È passato un anno da quando il vincitore del premio Turner, l'artista Carlton Bloom, costrinse il primo ministro a consumare un atto osceno. In occasione dell'anniversario un critico d'arte ha suscitato scalpore definendo l'atto come 'il primo capolavoro del ventunesimo secolo'
20. X-Files – "La verità è là fuori"
21. X-Files – "La coscienza non è che la voce dei morti che cercano di salvarci dalla nostra dannazione"
22. X-Files – "Forse c'è speranza"
23. The Walking Dead – "Hanno fatto incazzare le persone sbagliate"
24. The Walking Dead – "Questa non è più una democrazia"
25. The Walking Dead – "Si sentiranno molto stupidi quando capiranno di aver fatto incazzare le persone sbagliate"
26. Supernatural – "Saving people, hunting things"
27. Buffy – "Voi non siete amici. Non sarete mai amici. Vi amerete fino a quando il vostro amore non vi ucciderà, lotterete, vi azzannerete e vi odierete, fino all'ultimo minuto, ma non sarete mai amici"
28. Buffy – "If the apocalypse comes, beep me"
Come siamo arrivati ad affrontare questo panorama dell'assurdo? Domanda legittima, per questo è tempo di sciogliere i nodi. Con le giuste citazioni di serie tv possiamo indagare in profondità.
29. Sherlock – "Miss me?"
30. Sherlock – "In tutte le fiabe c'è bisogno di un cattivo vecchio stampo. Tu hai bisogno di me altrimenti non sei nulla"
31. Sherlock – "Oh, forse sono dalla parte degli angeli. Ma non pensare neanche per un secondo che io sia uno di loro"
32. True Detective – "Credo che la coscienza umana sia un tragico passo falso dell'evoluzione. Siamo troppo consapevoli di noi stessi. La natura ha creato un aspetto della natura separato da sé stessa. Siamo creature che non dovrebbero esistere… per le leggi della natura."
33. True Detective – "Siamo tutti nello stesso ghetto, una fogna gigante nello spazio."
Tale operazione va eseguita con cautela, senza farsi scoprire, soprattutto dai capi del governo…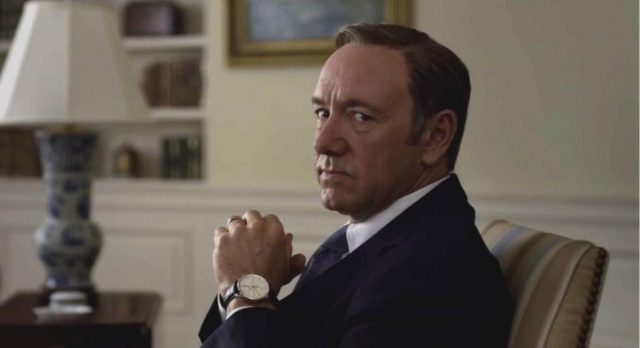 34. House of Cards – "There is but one rule: hunt or be hunted"
35. House of Cards – "Stringi la mano con la destra, ma nascondi il sasso nella sinistra"
36. House of Cards – "We make the terror"
Perché a quel punto, per farci fuori, potremmo essere dipinti in qualsiasi modo. Anche come assassini, e avere alle calcagna uomini senza scrupoli.
37. Dexter – "Non sono né un uomo né una bestia. Sono qualcosa di completamente nuovo, e seguo le mie regole. Sono Dexter."
38. Dexter – "Mi piace immaginare di essere solo, completamente solo, magari dopo un'apocalisse o una pestilenza: non dovrei più fingere di comportarmi normalmente, non dovrei più nascondere chi sono: sarebbe liberatorio.
39. Dexter – "Tonight is the night"
In una situazione così tetra e difficile è impossibile per noi sopravvivere solo con le nostre forze. Dobbiamo affidarci a personalità speciali che possano combattere per noi.
40, Agents of S.H.I.E.L.D – "Se impari a tenere sotto controllo i tuoi poteri, potrai diventare come gli Avengers!"
41. Doctor Who – "Non sono un eroe, sono solo un vecchio pazzo in una cabina"
42. Doctor Who – "Trust me, I'm the Doctor"
43. Smalville – "Lex Luthor è il Leonardo Da Vinci della malvagità"
44. Arrow – "You failed this city"
45. Misfits – "Siamo dei cazzoni. Io sono un cazzone e voglio essere un cazzone fino alla fine dei miei vent'anni, magari fino all'inizio dei trenta! E sono pronto a farmi mia madre, prima di lasciare che lei o chiunque altro, mi porti via tutto questo!"
E se dovesse finire in tragedia? Meglio essere saggi e volare bassi. Dopo esser precipitati la soluzione migliore è ignorare tutto ciò che ci circonda. Le citazioni di serie tv, a tal proposito, consigliano in silenzio di intraprendere un cammino diverso, magari la ricerca di sè stessi…
46. Californication – "Regrets are for pussies. Shit happens, deal with it"
47. Bojack Horseman – "Non è mai troppo tardi per diventare la persona che vuoi essere"
…o l'inizio di un lavoro remunerativo…
48. Mad Men – "What you call love was invented by guys like me, to sell nylons."
49. Mad Men – "I don't think anyone wants to be one of a hundred colors in a box."
…oppure perché no, fare successo nell'ombra, tra estorsioni e illeciti.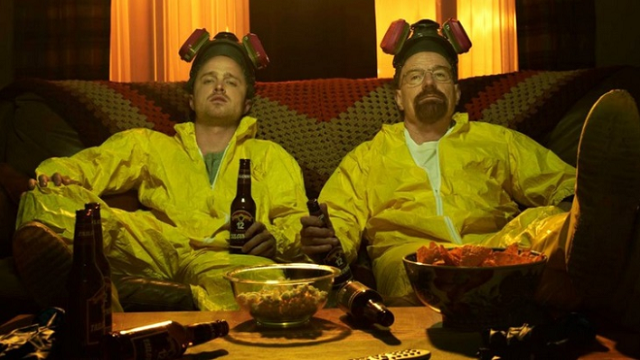 50. Narcos – "Plata o plomo"
51. Breaking Bad – I'm the danger. I'm the one who knocks"
52. Breaking Bad – "Say my name"
53. Breaking Bad – "Jesse, mi hai chiesto se lo scopo era fare metanfetamina o fare soldi. Nessuno dei due. Il mio scopo è creare un impero."
54. Sons of Anarchy – "I got this"
55. Sons of Anarchy – "Prometto di sostenerti e di proteggerti sempre… e di trattarti bene come il mio giubbotto e di cavalcarti come la mia Harley!"
56. Sons of Anarchy – "Quando verrà il momento, dovrà dire ai miei figli chi sono realmente. Non sono una brava persona. Sono un criminale e un assassino. I miei figli devono crescere odiando la mia memoria."
57. Sons of Anarchy – "Doubt thou the stars are fire; Doubt that the sun doth move; Doubt truth to be a liar; But never doubt I love ."
58. Romanzo Criminale – "A legge' vado lento, ma a sgama' l'infami so' 'na spada."
59. Romanzo Criminale – "Pijamose Roma"
60. Gomorra – "Mo ce ripigliamm' tutt' chell che è 'o nuost"
61. Gomorra – "Sta' senza pensier"
Quest'ultima opzione, seppur accattivante, è la più pericolosa. È possibile che possa capitare un incidente di percorso, magari una sparatoria. In quel caso finiremmo in ospedale.
62. Grey's Anatomy – "Prendi me, scegli me, ama me"
63. Grey's Anatomy – "Nessuno dice mai "basta", così resta aperta la possibilità di averne ancora. Più tequila. Più amore. Più di tutto. Di più è meglio"
64. Dr. House – "People don't change"
65. Dr. House – "Morto non è una diagnosi"
66. Dr. House – "Everybody lies"
Anche in questo tragico epilogo, le citazioni di serie tv ci insegnano quanto è importante prendere la vita con filosofia. Talvolta la miglior cura è sorridere a in alcuni casi anche ridere di gusto.
67. Scrubs – "E se dovessi scegliere tra spassarmela con chiunque altro o rimanere a casa con te, a mangiare una pizza e guardare una schifezza in TV, sappi che sceglierei sempre te"
68. Scrubs – "Ammaccabanane"
69. Scrubs – "Non è un unicorno, è un cavallo con una spada in testa e protegge i miei sogni e le mie speranze"
70. Scrubs – " I rapporti non funzionano come li vediamo in televisione o al cinema: lo faranno? Non lo faranno? Poi lo fanno e sono felici per sempre… Ma figurati! Nove su dieci si mollano perché non sono ben assortiti fin dall'inizio, e la metà di chi si sposa divorzia comunque. Glielo dico subito, nonostante tutto non voglio passare per cinico, perché non lo sono. Sì, è vero: io credo che l'amore serva soprattutto a vendere molte scatole di cioccolatini e, sa, in certe culture, una gallina.

Mi dia dell'ingenuo, non fa niente. Perché, in fondo, continuo a crederci. In buona sostanza, le coppie veramente giuste sguazzano in mezzo alla stessa merda di tutti gli altri, la grossa differenza è che non si lasciano sommergere: uno dei due si farà forza, e ogni volta che occorre, lotterà per quel rapporto. Se è giusto e se sono molto fortunati, uno dei due dirà qualcosa."
71. Boris – "Sì, signori, avete capito bene! Occhi del cuore 3… perché a noi la qualità c'ha rotto er cazzo! Perché un'altra televisione diversa, è impossibile! Viva la merda!"
72. Boris – "Mi sembra che l'unico tra noi due che sta facendo uno sforzo per evitare che io ti meni sono sempre io, la stessa persona che alla fine, prima o poi, ti menerà"
73. Boris – "Smarmella"
74. The Simpsons – "Ciucciati il calzino"
75. The Simpsons – "Di solito non sono un uomo che prega, ma se tu sei lassù, salvami, Superman!"
76. The Simpsons – "Tutti noi abbiamo bisogno di credere in qualcosa: Io credo che tra un attimo mi farò una birra."
Vi è venuto da sorridere? Di certo è una bella sensazione. Tuttavia condividere la gioia e la risata con gli amici e le persone care è sempre più bello.
77. Sex and the City – "Un uomo ottimo sulla carta è un uomo con ottime credenziali che di solito si lascia per uno più sexy, con la moto. E senza conto in banca"
78. How I Met Your Mother – "La teoria dell'oliva si basa sui miei amici Marshall e Lily: lui odia le olive, lei le adora, sarà per questo che sono la coppia perfetta, col giusto equilibrio."
79. How I Met Your Mother – "It's gonna be legen-wait for it-dary!"
80. How I Met Your Mother – "Challenge accepted"
81. Friends – "How you doin' ?"
82. The Big Bang Theory – "BAZINGA"
83. The Big Bang Theory – "That's my spot"
Magari, mentre ci si diverte in compagnia, è possibile rievocare i tempi in cui eravamo giovani e frequentavamo la scuola. Anni in cui la nostra adolescenza ci ha regalato emozioni ed esperienze di vita che ci saremmo portati dentro per sempre…
84. Gossip Girl – "io non sono una fermata, sono il punto d'arrivo"
85. Glee – "Being a part of something special makes you special"
86. The O.C. – "E tu chi sei? Chiunque tu vuoi che io sia"
87. The O.C. – " "Sai cosa mi piace dei figli di papà? Niente!"
88. Beverly Hills 90210 – "Una volta un vecchio saggio mi disse: 'Sorridi sempre, col tuo buon umore metterai in crisi il prossimo' "
89. Beverly Hills 90210 – "E così tu sei la sorella di Brandon?"
90. Skins – "I'm Katie 'fucking' Fitch. Who the fuck are you?"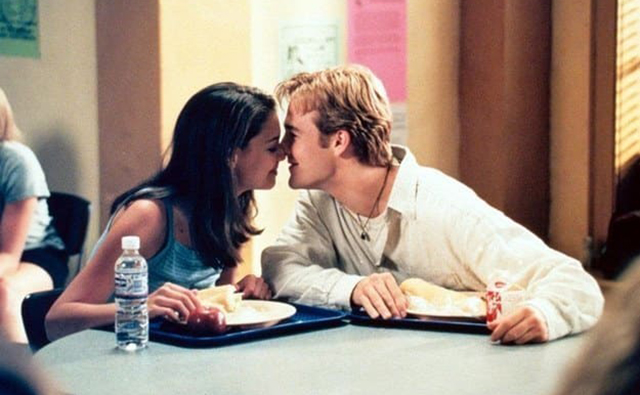 91. Dawson's Creek – "Sei come la pillola del buonumore. Il mio cuore non ha mai lasciato questa barca, non ha mai lasciato te e non lo farà così presto… "
92. Dawson's Creek – "Non importa chi finisce con chi perché, in qualche modo soprannaturale, saremo sempre io e te"
93. Dawson's Creek – "Ma dai, che sta succedendo? Sono qui seduto con la mia migliore amica e ho le mani che mi sudano."
… o immediatamente dopo.
94. New Girl – "1,2,3,4, JFK"
Se anche dopo tutto questo non siete soddisfatti e cercate una via di fuga verso un mondo in cui possiate davvero esprimere la vostra personalità, esiste un'altra via. Le citazioni di serie tv consigliano di tornare indietro nel tempo. È possibile farsi strada tra temibili gangster…
95. Peaky Blinders – "By order of the Peaky fucking Blinders!"
…o combattere per la propria terra in cerca di glorie.
96. Vikings – "Who wants to be a king?
97. Vikings – "Don't be afraid"
Eppure l'animo umano ha bisogno di puntare più in alto. Forse la soluzione è in questo epilogo. Non parliamo di mondi lontani anni luce, ma di scenari nascosti nei più profondi segreti della nostra fantasia. Forse è necessario fronteggiare draghi e tentare di diventare i legittimi sovrani dei Sette Regni, per trovare la propria strada. Fate attenzione, anche in questo caso potreste precipitare e questo non lo consigliamo.
98. Game of Thrones – "L'inverno sta arrivando"
99. Game of Thrones – "All men must die"
100. Game of thrones – "You know nothing, Jon Snow"