La settima stagione di Game of Thrones era molto attesa da tutti i fan. Considerando che la Serie Tv è una delle più seguite al mondo, la HBO si aspettava un grande successo. Il clamoroso seguito è arrivato, senza alcuna sorpresa, ma l'emittente ha dovuto far fronte a diversi imprevisti inaspettati.
Già nel 2016 era stata leakata l'intera trama della settima stagione di Game of Thrones (ne abbiamo parlato qui). A un anno dalla sua messa in onda, i lettori più coraggiosi sapevano già cosa sarebbe successo nei prossimi episodi. Avvicinandosi alla data della première, diversi spoiler e sinossi preventive hanno iniziato a girare sul web, soprattutto in merito alle prime puntate (clicca qui!).
Nel 2015 Game of Thrones era stata presa di mira dagli hacker, che erano riusciti a diffondere 5 episodi della quinta stagione prima della loro trasmissione ufficiale. Quest'anno il gioco si è ripetuto. Questa estate la HBO è stata vittima di un cyber-attack. Non sono stati rubati solo script ed episodi della settima stagione di Game of Thrones, ma anche di altre Serie Tv (ne abbiamo parlato qui!). Ma non è finita qui. Gli hacker sono riusciti ad entrare in possesso anche di dati aziendali e dei dipendenti della HBO. Inoltre, hanno anche ottenuto i numeri di telefono del cast (clicca qui!).
Dopo l'attacco informatico, gli hacker hanno iniziato a diffondere parte del materiale. Hanno poi ricattato la HBO, chiedendo un pagamento di 6 milioni di dollari in bitcoin. L'emittente ha però continuato a collaborare con la polizia e la cybersecurity. I responsabili dell'attacco informatico hanno rilasciato degli script relativi alla settima stagione di Game of Thrones. Successivamente, hanno anche pubblicato e diffuso due episodi prima della loro messa in onda ufficiale.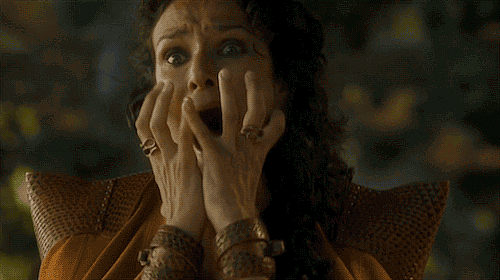 Come se l'impegno degli hacker non fosse già abbastanza, l'emittente ha dovuto anche fronteggiare un errore di trasmissione. HBO Spagna ha diffuso per sbaglio il sesto e penultimo episodio della settima stagione di Game of Thrones. L'episodio è rimasto in rete abbastanza tempo da permettere agli utenti di scattare foto e registrare video e diffonderli sul web.
Nonostante tutto quello che ha dovuto subire l'HBO, il successo della settima stagione di Game of Thrones è stato strepitoso. Il record di ascolti è stato raggiunto in tutto il mondo (ne abbiamo parlato qui!). Inoltre, spinti dalle suggestive ambientazioni della Serie, i fan armati di macchina fotografica hanno iniziato un viaggio verso i luoghi in cui avvengono le riprese di Game of Thrones (ne abbiamo parlato qui!).
Esiste un modo per evitare che questa situazione si ripeta? Sul web circola già l'intera trama dell'ottava stagione di Game of Thrones (l'abbiamo riportata qui!). Forse è troppo presto per captare spoiler, visto che le riprese dei nuovi episodi sono solo agli inizi (lo conferma una foto di Lena Headey). L'HBO potrebbe aver sviluppato un piano per fronteggiare ulteriori eventuali attacchi hacker. L'emittente sembrerebbe disposta a girare diversi finali dell'ultima stagione della Serie (ne abbiamo parlato qui!)., ma in molti credono che questa soluzione, oltre che poco probabile, risulterebbe anche molto costosa (leggi qui quanto dichiarato da Nikolaj Coster-Waldau!).