Ciò che permette a Game of Thrones di avere un cast d'eccezione e degli effetti speciali clamorosi non è solo il lavoro di chi ci sta dietro. Gran parte del merito va attribuito agli enormi investimenti di denaro spesi per ogni episodio della Serie. L'HBO ha aumentato anno dopo anno, stagione dopo stagione, i fondi per la realizzazione della Serie. Quale cifra è disposta a spendere per l'ottava stagione di Game of Thrones, ultimo capitolo di questa storia incredibile?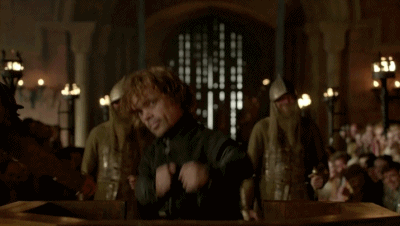 Il budget che l'emittente ha deciso di spendere per ognuno dei sei episodi che andranno a comporre l'ottava stagione della Serie è spropositato. Variety ha recentemente pubblicato un articolo riguardante i budget televisivi più alti, rivelando che ognuna delle prossime puntate di Game of Thrones costerà 15 milioni di dollari.
Volendo fare paragoni con le stagioni precedenti, ecco qualche dato:
Ogni episodio della sesta stagione è costato circa 10 milioni di dollari.
La settima stagione è costata circa 100 milioni, ma gli episodi erano solo 7 (10 nelle altre stagioni).
Il primo episodio in cui si inscenava uno scontro ("L'assedio", 2×9) è costato 8 milioni di dollari, l'equivalente di ogni episodio della quinta stagione.
Questi numeri confermano il crescente aumento del budget a disposizione della Serie da parte di HBO. Con un investimento così grande, ci aspettiamo il meglio per l'ottava stagione di Game of Thrones. Non rimarremo delusi dalle ambientazioni, dai costumi, dagli effetti speciali… Ma lo siamo mai stati?!
Come aveva dichiarato Paula Fairfield (direttrice del suono), gli episodi dell'ottava stagione saranno più lunghi dei precedenti. Guardando il budget della settima stagione, questo ragionamento sembra logico. Se ogni episodio della sesta stagione è costato 10 milioni di dollari e dura un'ora, allora ogni episodio dell'ottava stagione con un budget di 15 milioni di dollari dovrebbe durare circa un'ora e mezza. Fino ad oggi la puntata più lunga della Serie è stata "The Dragon and the Wolf" (7×7), che è durato circa 80 minuti.