Le riprese dell'ottava stagione di Game of Thrones inizieranno ad ottobre. In questo articolo vi abbiamo parlato della possibilità di girare finali diversi per l'ultima stagione dell'amata Serie Tv. In questo modo, la produzione vorrebbe provare a contrastare gli attacchi informatici che l'HBO ha subito per la settima stagione della Serie. Succederà davvero? Un membro del cast ha smentito questi rumor…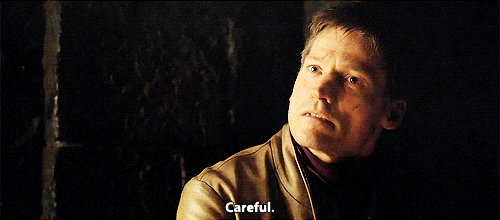 Nikolaj Coster-Waldau (Jaime Lannister) ha recentemente messo a tacere le voci relative ai finali multipli dell'ottava e ultima stagione di Game of Thrones. Ecco le sue parole in merito alla faccenda, considerando questa possibilità poco concreta da parte dell'emittente:
Credete sia vero? A me sembra una cosa così stupida. Anche se dovesse essere vero, io non ci crederei. Quello che intendo dire è che non ho ancora letto lo script, quindi a meno che non abbiano intenzione di trasmettere tutti i diversi finali, non credo che spenderanno i loro soldi inutilmente. Sanno quanto è costoso fare le riprese. Non avranno intenzione di spendere 100.000$ al giorno per girare qualcosa che non vogliono diffondere. Non succederà mai!
L'attore non crede quindi a questa possibilità. Durante l'intervitsa, gli è stato anche chiesto cosa si aspetta nell'ottava stagione di Game of Thrones. Oltre a quanto dichiarato sul suo rapporto con Cersei, Nikolaj Coster-Waldau ha parlato di una scena con Jon Snow che vorrebbe poter realizzare. Ecco le sue (divertenti) parole:
Vorrei avere una scena in cui Jaime è con Jon Snow/Aegon Targaryen. Vorrei davvero che Jaime scoprisse la verità e vorrei che ne fosse divertito. Quindi chiedere a Jon: "Come sta tua zia, Aegon? Come si sente?"
Nikolaj Coster-Waldau non ha ancora letto gli script relativi all'ottava e ultima stagione. Crede però che l'HBO non abbia intenzione di girare diversi finali della Serie, e i motivi sono davvero validi. L'ottava stagione arriverà molto probabilmente nel 2019, quando scopriremo chi riuscirà a conquistarsi il Trono di Spade.