Sons of Anarchy ha sicuramente i suoi difetti ma è un prodotto così ben fatto, accattivante e interessante che riesce ad attirare a sé un pubblico composito e, a distanza di anni, mantiene il proprio posto tra le serie tv di qualità dell'era d'oro della televisione (qui ti consigliamo show contemporanei simili).
Se si dovesse scegliere un motivo per cui questa serie è ancora così iconica, molti indicherebbero un solo nome: Jax Teller. Questo personaggio, così immerso nel concetto di antieroe e al tempo stesso così innovativo, ricorda volutamente una complessità shakespeariana traslata in un mondo diverso, più violento e complicato.
Jax compie in Sons of Anarchy un'evoluzione non indifferente: il ragazzo della prima stagione diventa un uomo tramite una serie di sfide che è costretto ad accettare e qualche volta perdere. Da soldato pronto a eseguire gli ordini a capo giudizioso e astuto e, infine, carnefice senza scrupoli.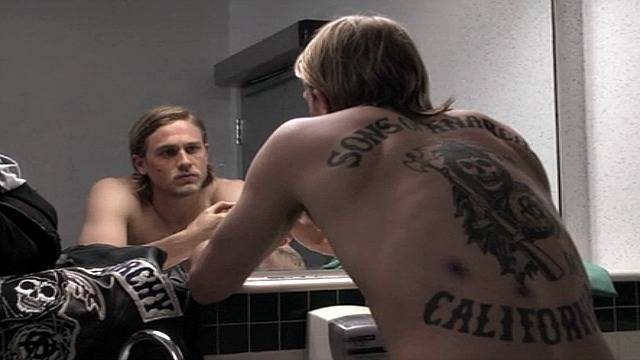 Il punto di partenza di Jax è estremamente complesso: il rampollo ha dovuto sopportare sin dall'infanzia una serie di lutti molto importanti. Perdere prima un fratello maggiore e successivamente un padre lo rendono estremamente attaccato all'idea di famiglia.
Se da un lato questo sentimento si tramuta in un viscerale amore per la propria madre Gemma e per i membri del proprio club, dall'altro il vicepresidente dei SAMCRO ricerca attivamente l'opportunità di creare un proprio nucleo familiare: la prima puntata inizia con la nascita del primogenito, Abel, e nelle successive stagioni il legame con Tara porterà alla luce anche il secondo figlio Thomas.
La fedeltà al club, d'altronde, permette a Jax di formare legami d'amicizia molto forti: dal migliore amico Opie a mentori come Bobby e Opie, il biondo protagonista ha la capacità di dare tutto se stesso alle persone di cui si fida. Il suo modo di fare è gioviale e spensierato: non sempre compie gesti violenti, ma è pronto a sporcarsi le mani di fronte a chi, a suo avviso, non è onorevole o calpesta gli altri – soprattutto i più deboli – per ottenere quello che vuole.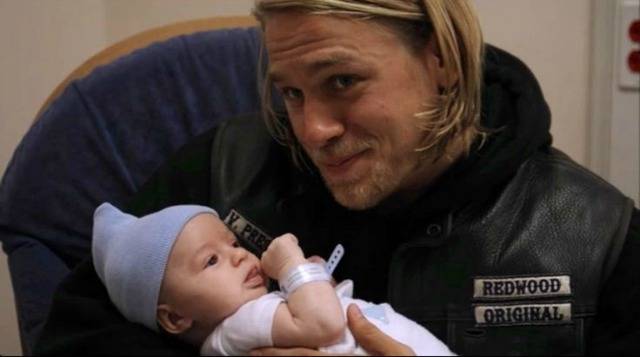 Questo equilibrio tra onore e crimine riesce a mantenersi fino alle prime stagioni: il meccanismo che mette in moto la serie, però, è portato inevitabilmente a cambiare tutto.
Come un novello Amleto, Jax si ritrova a dover mettere in dubbio tutto ciò che ha sempre creduto: la scoperta del manoscritto del padre è l'innesco perfetto per mettere in discussione l'incidente che ne ha visto la tragica fine e le sue idee riguardanti il club. Voler abbandonare i traffici più loschi in nome di un diverso modo di vedere le cose risulta un'idea troppo pericolosa per l'apparente idillio del club motociclistico.
Ecco dunque che il padre adottivo, Clay, si trasforma da figura di riferimento a personaggio sospetto, fino a diventare per molto tempo il vero cattivo della serie: numerosi sono gli incidenti, gli omicidi e i problemi che accadono in Sons of Anarchy e si ritorcono sulla famiglia di Jax per mano sua. Rendersi conto di ciò, però, non sembra essere sufficiente a cambiare le cose.
Mentre altri amici e innocenti cadono nelle mani del Cupo Mietitore, Jax non può fare altro se non cercare di porre rimedio a ciò che avviene sotto i suoi occhi. Essendo una persona estremamente intelligente e astuta, le vittorie non tarderanno ad arrivare e saranno fonte di soddisfazione e felicità. I problemi, però, non finiscono mai di colpire il club motociclistico.
La missione di Jax, dunque, diventa disperata: come cercare di curare una ferita di proiettile con un semplice cerotto.
Durante questa presa di consapevolezza l'unico porto sicuro è la propria famiglia: la prospettiva di scappare via dalla violenza e dalla morte, l'opportunità di vivere semplicemente senza doversi sempre guardare alle spalle, tutto ciò è l'obiettivo ultimo di Jax e di Tara.
L'inferno, però, è lastricato di buone intenzioni.
Il bisogno di compiere compromessi morali per sopravvivere portano il nostro protagonista a trasformarsi in un antieroe vero e proprio: il suo modo di fare diventa ancora più violento, la sua rabbia inizia a lavorare contro di lui e le conseguenze delle sue azioni iniziano a ferirlo sempre più da vicino. L'idea di allontanarsi da questa vita diventa sempre più utopica, mentre nel quotidiano avviene un cambiamento lento ma irreversibile.
Questo nuovo fuoco che brucia come benzina nelle sue vene crea diverse reazioni dalle donne della sua vita: se Gemma non solo incoraggia, ma tira un sospiro di sollievo di fronte a questo nuovo lato del carattere del figlio, Tara è completamente terrorizzata all'idea che questi meccanismi, un giorno, possano essere imitati dai propri bambini.
L'idea di crescere in questo ambiente saturo di violenza i propri figli pone Tara di fronte a una scelta disperata: allontanarsi per sempre dall'uomo che ha sposato e portare Abel e Thomas con sé. Sebbene il piano preveda un distacco permanente, Jax accetta la scelta della donna della sua vita per assicurare il bene di ciò che più ama al mondo.
Un seme di consapevolezza che cade nell'inconscio del personaggio e che, a fine serie, avrà un'importanza capitale.
Questa presa di coscienza verrà arrestata dalla morte di Tara: la furia con cui la donna viene uccisa porta Jax alla caccia di un colpevole, trasformandolo in un uomo accecato dalla vendetta. L'idea di torturare e uccidere di proprio pugno chi ha distrutto la sua famiglia assumerà dimensioni titaniche e scalerà velocemente le sue priorità: mettere in pericolo l'intero club non sembra essere un problema mentre la sua mente di solito così acuta e lungimirante diventa meno lucida, più impulsiva (e, automaticamente, più prona a commettere errori).
In retrospettiva si può dire che la fine di Jax Teller era scritta, come allo stesso modo quella del sopracitato Amleto, sin dall'inizio: sicuramente l'ultima stagione è il passo necessario che lo porta alla piena presa di coscienza di ciò che è diventato o, forse, ciò che era da sempre destinato a diventare.
La vendetta però porta con sé un costo amarissimo.
Scoprire che il carnefice è in realtà Gemma cambia tutto per il nostro protagonista: da quel momento in poi Jax è un uomo morto che cammina.
Conscio di non essere il buono, l'unica cosa da fare è eradicare i problemi alla radice smettendo di comportarsi come un uomo che deve sottostare alle regole della società. Il matricidio, in primo luogo, l'omicidio di August Marks, ma anche l'azione di bruciare le proprie parole, i diari scritti, per poter un giorno spiegare tutto ai due figli. Non c'è nulla di scritto che lo potrebbe assolvere.
Il punto di massimo pathos per Jax è nel momento in cui, salutando l'amico Nero, si rassicura che i suoi figli non cresceranno nell'ambiente dei Sons of Anarchy e che col tempo arriveranno a disprezzarlo e vederlo per il mostro criminale che era. Capire che le proprie azioni, il proprio passato e ogni singola caratteristica della propria personalità derivano da un mondo assurdo dove bene e male si confondono, distruggono l'ultima briciola di autoconservazione.
Nella pace che precede la propria scelta, Jax arriva addirittura ad accettare, capire e perdonare John Teller: come lui, infatti, sceglierà di uccidersi sulle stesse due ruote che lo hanno accompagnato nel medesimo destino. È questa l'unica fine che permetterà ai suoi figli di crescere in maniera diversa e, si spera, migliore.
Jax Teller esce di scena nel modo più positivo (e struggente) possibile. Ha infatti la possibilità di riconoscere, fino in fondo, ciò che è senza minimizzare o giustificare i propri crimini, potendo scegliere di pagare il prezzo più alto di tutti per tutto il sangue versato. Il suo personaggio assurge così all'Olimpo degli anti-eroi regalandoci una struggente quanto incontestabile consapevolezza: nessuno può vivere per sempre seguendo le proprie regole. E nel capire questo, nel capire di essere il cattivo della propria storia Jax dice addio al suo mondo e alla sua famiglia liberandoli dal male peggiore: se stesso.