# #
Jax Teller ha conquistato ognuno dei telespettatori di Sons Of Anarchy, meraviglioso capolavoro di FX.
Lo ha fatto, novello Amleto, con tutti i momenti più forti, nel bene e nel male, della parte più importante della sua vita (leggi qui un approfondimento sul tema, Sons of Anarchy: Jackson Teller, 'to be or not to be').
Jax è determinato e carismatico, ha sempre dato grande prova di sé stesso, nonostante tutto ciò che gli è capitato. Ci sono stati momenti, però, che hanno determinato la sua vita in modo pesante, momenti strazianti per la sua anima, che lo hanno messo alla prova, lo hanno provato, lo hanno reso ancora più forte o hanno distrutto definitivamente una parte del suo essere.
# #
[FERMATEVI QUI SE NON VOLETE SPOILER! DA LEGGERE SOLO A SERIE CONCLUSA!]
Alla fine del lungo viaggio non sarà più lo stesso che è partito.
# #
1) I PROBLEMI DI SALUTE DI ABEL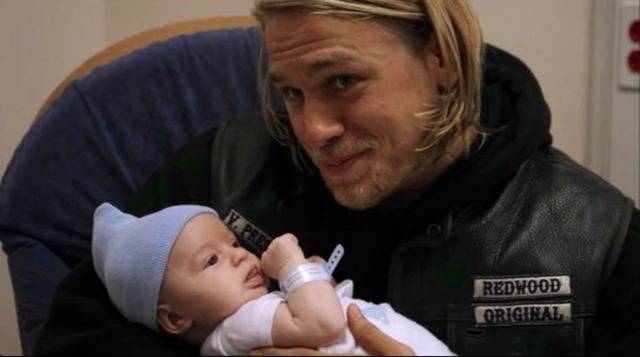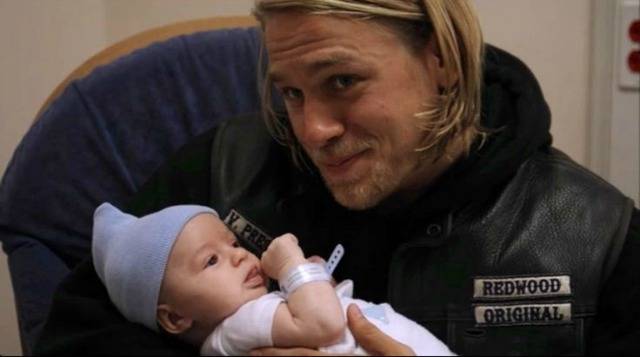 All'inizio di Sons Of Anarchy Jax sta per diventare padre per la prima volta. Vediamo la sua attesa già nella prima scena quando, dentro l'autogrill, sfoglia un libro di favole per bambini.
Alla sua nascita, vista la dipendenza di Wendy, il figlio Abel sta male. Il bambino ha il problema cardiaco di famiglia e in più nasce prematuro con vari problemi. Il 20% di possibilità di vivere.
È un momento duro per Jax: suo figlio sta male e lui può solo aggrapparsi alla sua forza, a quella percentuale irrisoria, è fragile ma dimostra un grande attaccamento alla vita.
Lo vediamo, primariamente, sfogarsi picchiando l'uomo che ha venduto la droga a Wendy; in quel momento vediamo la sua rabbia, il suo dolore per quella situazione, la sua impotenza nel non poter far nulla per Abel, può solo aspettare.
Nonostante non siano certo la famiglia perfetta, lui ama suo figlio e lo vuole disperatamente, vuole che lui viva, vuole crescerlo anche da solo. Vuole essere il padre che non ha mai avuto. Gli prepara la cameretta.
Il percorso sarà lungo e difficile, le operazioni tante. Jax passa ogni momento in ospedale accanto a lui, in attesa di un miglioramento, senza smettere di sperare.
La prima volta in cui finalmente può prenderlo in braccio è emozionante e segna il momento in cui finalmente può definitivamente passare dall'essere un ragazzo all'essere un uomo.
Un padre.