Non avere figli è spesso (e purtroppo) ancora oggi vista come una scelta atipica e poco comprensibile. Gli esempi che ci vengono da queste cinque attrici dimostrano invece come essere donne significhi molto altro e molto più che essere madri. Perché è giusto che la felicità e l'affermazione personale di ognuno si declinino secondo le scelte che più si sentono proprie. C'è Jennifer Aniston di Friends ma anche altre quattro attrici famosissime. Queste donne hanno avuto la forza di resistere alle pressioni sociali, perfino a quelle di altre donne, come si vedrà, e di rivendicare il loro diritto a una felicità personale: e, per questo, meritano tutta la nostra ammirazione.
1) Jennifer Aniston – Friends
L'attrice di Friends si è sempre contraddistinta per spirito indipendente e grande sicurezze nelle proprie scelte. Recentemente, in risposta alle voci di corridoio di una sua possibile gravidanza, ha risposto con una lettera aperta di eccezionale profondità. "Per la cronaca, non sono incinta", ha esordito. "Ciò che accade è che sono stufa. Stufa dell'ossessione per il fisico e stufa del body shaming che ogni giorno passa sotto il nome di 'giornalismo' e 'celebrity news'".
Poi, l'ex protagonista di Friends, ha continuato: "Siamo complete con o senza un compagno, con o senza un bambino. Decidiamo noi cosa è bello quando si tratta dei nostri corpi. La decisione è nostra e solo nostra". "Non abbiamo bisogno di essere sposate o essere madri per sentirci complete. Siamo noi a stabilire qual è il nostro "felici e contenti" per noi stesse". Un vero modello da seguire.
2) Alison Brie – Community
La star di Glow, oltre che di Community, ha recentemente ammesso che non vuole avere figli. Parlando della sua decisione presa insieme al marito Dave Franco, l'attrice ha affermato: "Non voglio proprio avere figli. È grandioso perché non mi preoccupo di quando dovrei rimanere incinta -tra una stagione e l'altra mentre giro Glow- e non devo pensarci ogni giorno. Sarebbe carino ma penso a tutte le cose che sarebbero così stressanti. Penso a quanto dobbiamo già darci da fare per i nostri gatti. Oddio, e penso come sarebbe se fosse un bambino!". Sarebbe decisamente più stressante, Alison, senza dubbio!
3) Tracee Ellis Ross – Black-ish
La Ross si è sempre espressa chiaramente contro le aspettative sul matrimonio e l'avere figli da parte di una società vista come "patriarcale". "Mi pongo sempre interrogativi tenendo a mente se faccio questa cosa per me o per qualcun altro", ha confessato al Times l'attrice. "Marito e figli sono aspettative di ciò che dovrebbe accadere a un certo punto e le persone ripiegano sul concetto che 'Beh, la procreazione è lo scopo della razza umana'. E io invece penso che ci siano troppi bambini, non è questo che va male, che ce ne siano troppi? Alcune persone dovrebbero solo lavorare per un mondo migliore o per essere felici". Un punto di vista sicuramente interessante e che ci fa riflettere sul fatto che fare figli non dovrebbe essere un atto di egoismo e di autoaffermazione personale ma il risultato di un ragionato e serio progetto di vita.
4) Winona Ryder – Stranger Things
Anche per Winona Ryder le aspettative degli altri e delle donne in particolare hanno pesato molto. "Stavo parlando con mio padre e dicevo: 'E se non potessi avere un figlio?' e lui: 'Ci sono altri modi per avere bambini nella tua vita'. Ed è vero e sono davvero brava con i figli di mio fratello. Ma devo smetterla di ascoltare le altre persone. È incredibile ciò che le donne sono in grado di dirti". Incredibile è anche pensare che tali pressioni arrivino a toccare perfino una donna così realizzata come Winona. Segno di uno schema sociale ancora da smantellare e che, come ci mostra l'esempio di Winona, sembra paradossalmente essere legittimato proprio per bocca di alcune donne.
Una piccola curiosità sulla bellissima e bravissima Winona Ryder: sapevate che c'è una teoria che la vuole sposata con Keanu Reeves da ben venticinque anni? Di questa follia ve ne abbiamo parlato in un articolo dedicato, lo trovate a questo link.
5) Kim Cattrall – Sex and the City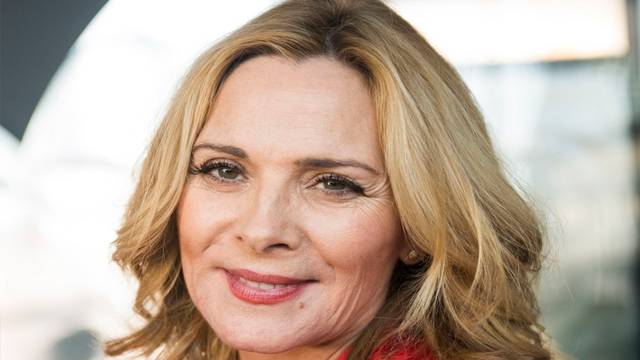 Le stesse pressioni che hanno investito Winona Ryder hanno a lungo condizionato le aspettative di Kim Cattrall, la Samantha di Sex and the City. "Quando avevo cinque anni il mio sogno era avere centinaia di cani e di bambini. Ho realizzato che gran parte della pressione che sentivo proveniva da fonti esterne e mi sono resa conto che non ero pronto a fare il passo della maternità", ha detto al magazine di Oprah. "Essere una madre non farà parte delle mie esperienze".
Quando l'attrice, ormai quarantenne, iniziò a girare Sex and the City la serie arriva a prenderle diciannove ore al giorno, privandola, di fatto, della possibilità di costruire un modello classico di famiglia. Ma, invece che abbattersi, Kim ne risulta quasi sollevata. "Pensai [sull'avere figli]: non accadrà. Fu la prima volta in vita mia che ebbi questo pensiero e fu straordinario". Perché non esiste un unico modo per realizzars: ogni persona ha una propria strada da seguire, a dispetto di aspettative e pressioni. E queste meravigliose attrici ce lo hanno appena dimostrato.