Poche serie tv hanno un potere antidepressivo paragonabile a quello di Friends. Forse è proprio per questo che fa sempre un po' specie pensare a quanto diversa fosse la vita di Matthew Perry durante gli anni delle riprese. È noto infatti che l'attore interprete dell'amatissimo Chandler Bing di Friends non abbia attraversato esattamente il migliore dei periodi ai tempi. Fin da subito si parlò dei problemi d'alcolismo che affliggevano l'attore protagonista di Friends e tutt'oggi il difficile percorso di Matthew Perry è ancora sulla bocca di molti. Col costante ritorno di moda della serie cult, chi oggi si abbandona a binge-watching (o rewatch) di Friends può notare con molta facilità il deterioramento fisico dell'attore.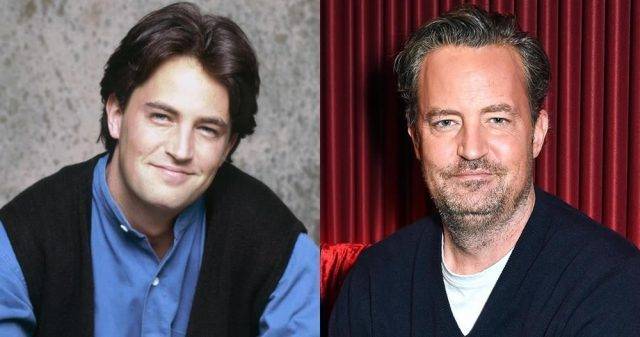 Appare sempre molto evidente quanto Perry abbia preso e poi perso vistosamente peso nel corso delle riprese di Friends.
"Why did Chandler's weight change on Friends?" è una domanda posta spessissimo sui forum e sui portali di Q&A come Reddit. E la ricostruzione della storia del tormentato attore hollywoodiano ricordando parte sempre dal 1997. All'epoca della terza stagione di Friends Matthew Perry era già dipendente dall'alcool, ma dopo un incidente sulla neve con una motoslitta la situazione peggiorò. Gli furono prescritti degli antidolorifici, così l'attore (già dipendente da Vicodin) divenne dipendente anche da Hazelden. Risultato a medio termine: ricoverato in ospedale nell'estate del 2000 per una brutta pancreatite. Lo stesso attore ha rivelato, tempo fa, di non ricordare molto ciò che accade in Friends dalla terza alla sesta stagione.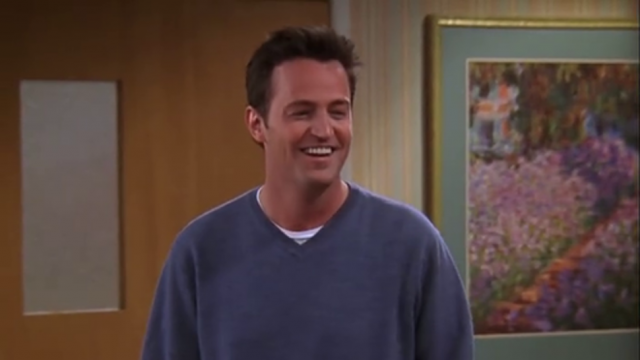 L'attore di Friends in quel periodo perse più di 10 kg. Una perdita di peso particolarmente visibile durante la première della settima stagione: The One with Monica's Thunder.
La scena in cui il gruppo di amici festeggia il fidanzamento ufficiale di Monica e Chandler (o tenta di farlo prima che Rachel "rubi il momento" di Monica baciando Ross) è una diretta continuazione della scena conclusiva della sesta stagione. Tuttavia le conseguenze fisiche dell'ospedalizzazione di Matthew Perry corrispondono a qualcosa che la produzione di Friends non avrebbe potuto arginare in alcun modo. Ecco perché Chandler in una scena che sarebbe "temporalmente parlando" la diretta continuazione di un'altra, appare nettamente più magro. In quel periodo di tre mesi l'attore aveva infatti perso ben 20 kg.

Tuttavia non si tratta dell'unica volta in cui i problemi di Matthew Perry hanno stravolto la linearità delle riprese di Friends.
Vi siete mai chiesti cosa c'entrasse la storyline del trasferimento di Chandler a Tulsa nel bel mezzo della nona stagione? E perché alla fine vi si fosse trasferito solo lui? Beh, la risposta non risiede nell'ambizione e nel sano egoismo di Monica, ma nella condizione psico-fisica dell'interprete di Chandler. Dopo anni di dipendenza da alcool e svariate droghe infatti l'attore dovette abbandonare il set di Friends e tutta la sua vita per andare in riabilitazione. In vista di ciò la tabella di marcia delle riprese di Friends fu alterata per permettere alla troupe di girare prima le scene che vedevano Chandler come protagonista, e poi tutte le altre. Ma ovviamente fu necessario tagliare di parecchio la sua presenza all'interno della serie.
Come si può ben immaginare questo causò ulteriori variazioni di peso per Matthew Perry, ancora una volta visibili finanche attraverso lo schermo televisivo.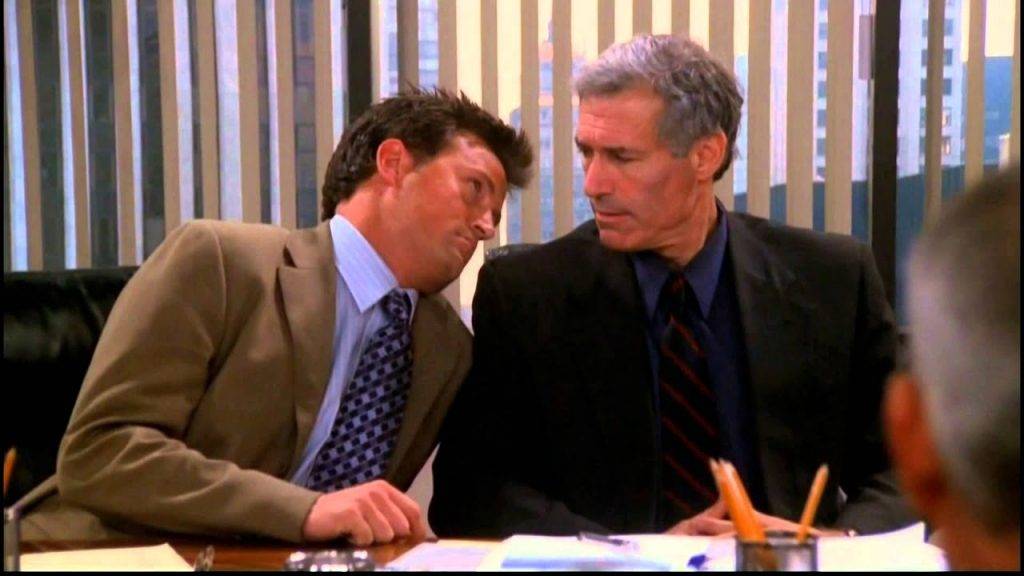 È paradossale pensare a quanto in particolar modo lui, Chandler Bing, il "simpaticone" della combriccola dal sarcasmo tagliente sempre pronto, si porti dentro tanto dolore. Ancor più impressionante è pensare a quanto la sua sofferenza possa aver raggiunto l'apice proprio negli anni in cui le sue battute coloravano i pomeriggi di milioni di fan. Come noto, benchè venuto fuori dalle sue più brutali dipendenze, Matthew Perry non si è ancora ripreso del tutto dal tormento dei suoi demoni. Tuttavia la connessione fatta dai fan tra lui e il personaggio che l'ha reso celebre in tutto il mondo lo rende automaticamente soggetto a un'empatia unica da parte di tutti loro.
Perciò non possiamo far a meno di sperare che arrivi finalmente, un giorno, il momento in cui l'amatissimo attore di Friends riuscirà a uscire definitivamente da questa situazione.