È arrivata la stagione fredda. Le basse temperature e l'avvicinarsi del periodo delle feste ci portano a essere più pigri. È scientificamente provato: tendiamo a uscire di meno e a rifugiarci sotto il piumone. Peggio degli animali quando vanno in letargo. Questa pigrizia si ripercuote anche sulla nostra visione delle serie tv. Perché cominciarne una nuova se si possono fare rewatch di quelle già viste? Perché non guardare una comedy per godersi qualcosa di leggero che già si conosce e che allo stesso tempo diverta? E poi, non prendiamoci in giro, ogni momento è buono per guardare una sitcom come Friends.
Spesso è proprio l'azione di riguardare le nostre serie preferite a farci notare i dettagli nascosti, permettendoci di rispondere alle domande e ai dubbi che ci frullano per la testa. So che può risultare difficile da ammettere, ma perfino Friends cela misteri che nel corso degli anni si sono rivelati dei veri grattacapi (qui troverete una lista dei 5 misteri irrisolti della serie). Fortunatamente non si tratta di cose che influiscono particolarmente sulla trama. Ma per noi addicted sono molto, molto importanti. Come ad esempio: l'età esatta dei protagonisti.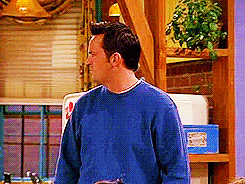 Ma voi lo sapete quanti anni hanno veramente i personaggi di Friends?
La domanda può risultare innocua e dettata da una leggera disattenzione per i dettagli. Ma è proprio il contrario. Durante il corso dei dieci anni in cui la serie è andata in onda, ci sono stati riferimenti espliciti all'età e perfino alle date di nascita dei protagonisti. Eppure, tuttora, a dieci anni dalla trasmissione dell'ultimo episodio, nessuno sa ancora chi sia il più giovane del gruppo. È difficile sbagliarsi su un dettaglio del genere, ma voi affermereste con convinzione di sapere chi sia il più piccolo?
Ho deciso di fare chiarezza e porre fine a questo dubbio esistenziale che non mi permette di proseguire normalmente con la mia vita. L'unico modo per farlo era di entrare in una spirale di pazzia dove i numeri si confondono gli uni con gli altri. Tutto per colpa di un gigantesco plot hole.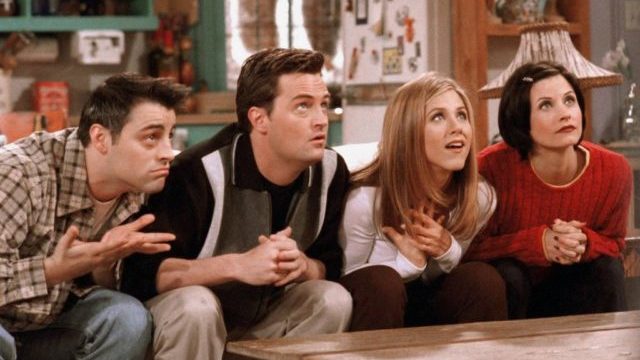 Andiamo con ordine. Nell'episodio 1×22 (The One with the Ick Factor), Monica afferma di avere 26 anni e nell'episodio seguente, 1×23 (The One with the Birth), Joey dice di averne 25. Fino a qui tutto normale: Joey è il più giovane tra i due. Ciononostante, nella 4×16 (The One with the Fake Party) Rachel ammette di avere 28 anni. Sapendo che a ogni stagione corrisponde un anno, possiamo dire che nella prima ne aveva 24 o 25. Si presuppone, inoltre, che anche Monica avesse la stessa età, essendo le due andate a scuola assieme. Ma non dimentichiamoci della 7×14 (The One Where They All Turn Thirty), dove è Rachel l'ultima a compiere 30 anni.
È già un trauma così.
Mi spiace dirvelo ma c'è di più. Ross è il primo a rivelare la sua età nell'episodio pilota: 26 anni. Strano che sua sorella avesse la stessa età nella prima stagione, tutti sanno che i due non sono gemelli. Ross e Chandler andavano all'università insieme e di conseguenza si può supporre che i due avessero la stessa età. È anche vero che il paleontologo ha continuato a dire di avere 29 anni per ben tre stagioni (3,4 e 5).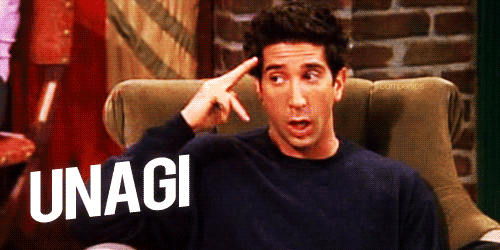 Deciditi Geller!
I conti non tornano e tutto questo è per colpa di un semplicissimo plot hole. Possiamo provare a cercare una soluzione che ci permetta di stabilire con certezza quale sia l'età esatta di ciascun personaggio. La verità, però, è che sono stati commessi degli errori di scrittura e nessuno sarà mai in grado di darci una risposta.
Possiamo solo immaginare che tra i nostri Friends, Rachel sia la più giovane, seguita da Monica e Joey. Poi Chandler e Ross.
Non temete, non mi sono dimenticata di lei. L'unica (quasi) certezza in questa vita. Pheobe. L'unica cosa di cui possiamo star certi è che il suo trentesimo compleanno fosse in realtà il trentunesimo. Ricorderete il problema con l'ormai perso certificato di nascita venduto da sua sorella Ursula. Ciò significa che possiamo essere sicuri che sia lei la più grande? Certo che no, sarebbe troppo semplice: non sappiamo con certezza a quando risale la sua data di nascita. Le opzioni sono due. O è la più grande, o è coetanea di Ross e Chandler.
In ogni caso il mistero di Friends non è ancora risolto.