Sebbene tutti desiderino ardentemente sapere chi si siederà sul Trono di Spade, in moltissimi pensano che Game of Thrones dovrebbe avere più stagioni per raccontare la sua storia.
Anche George R.R. Martin, creatore della saga, è della stessa opinione, come dichiarato in un'intervista rilasciata per Hollywood Reporter: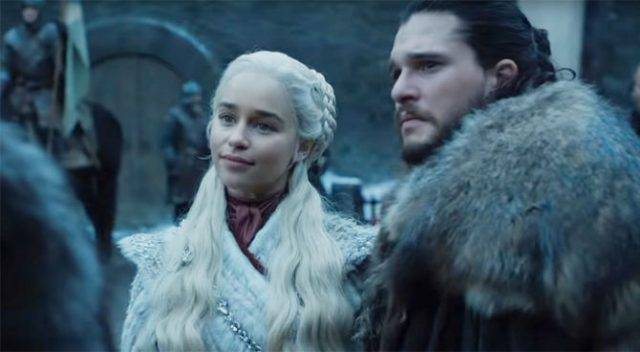 Non penso che questa dovrebbe essere la stagione finale. Ma eccoci qui. Mi sembra di aver iniziato la settimana scorsa. È stato più lungo di così? Il tempo è passato in un soffio, ma è eccitante. So che è una fine, ma non lo sarà per me. Sono ancora molto impegnato a scrivere i libri e abbiamo altri cinque show in sviluppo. Penso che sarò ancora in giro per Westeros mentre tutti gli altri se ne sono andati.
L'intervista prosegue parlando del primo prequel di Game of Thrones, The Long Night (titolo ancora non ufficializzato), attualmente in lavorazione e che dovrebbe vedere la luce nel 2020.
Non sono ancora iniziate le riprese ma manca poco. Hanno un grande regista e un cast straordinario. Ho seguito tutto da vicino, incrociamo le dita.

Ma è decisamente molto diverso. È ambientato migliaia di anni nel passato. Assisteremo a un'era di Weateros completamente estranea. Niente draghi, niente trono di ferro, niente Approdo del Re. Sarà interessante vedere la reazione dei fan.
Se l'ultima stagione di Game of Thrones è stata attesa dal mondo con ansia, questa non è comunque paragonabile a quella dei fan dei libri, la cui pubblicazione è iniziate nel 1996. Il prossimo dei sette romanzi totali è il sesto, The Winds of Winter, e non ha ancora una data certa di pubblicazione.
Martin sta quindi dedicando tutto se stesso alla scrittura dei romanzi conclusivi e non è stato possibile per lui partecipare alla stagione finale.
Sono stato in isolamento. Il mio fedele staff – ne ho un paio con me – mi ha incatenato alla macchina da scrivere. Mi fanno mangiare cibo sano. È orribile!