Attenzione: evitate la lettura se non volete imbattervi in spoiler sulla settima stagione di Game of Thrones. E forse pure sull'ottava
Una nuova era. Nuovi schemi e nuove priorità. Una nuova speranza, una nuova società. Un nuovo Game of Thrones, senza il gioco del trono. Il finale perfetto, la chiusura ideale del cerchio. La ruota spezzata, fino in fondo. Al di là dei corsi e i ricorsi storici dove cambia tutto per non cambiare (quasi) niente, una rivoluzione ancora più coraggiosa di quella voluta da Daenerys. Una che a prescindere da tutto è pur sempre una vera Targaryen.
Vogliamo crederci? Oppure i sette regni sopravviveranno alla gelate mortifere dell'Inverno e i sovrani continueranno a fare i sovrani? È possibile, ma nel marasma infernale di teorie che rimbalzano da anni sul finale di Game of Thrones non abbiamo mai valutato un'ipotesi affascinante. Solida, e coerente con quello che Martin, tra le righe, ha sempre voluto dirci: questa è una storia intrisa di modernità. E di mutamenti sovversivi in perenne divenire.
Il vecchio ha sempre lasciato spazio al nuovo. Un ricambio generazionale che guarda al passato solo per necessità e respira convintamente in un futuro molto poco medievale. Tanto da poter liberare il mondo dalla schiavitù e i pregiudizi. E potersi permettere addirittura di mandare in pensione regni e regnanti, abbracciando la nostra contemporaneità. Nella forma di una Repubblica, voluta da Jon Snow. Il padre del domani.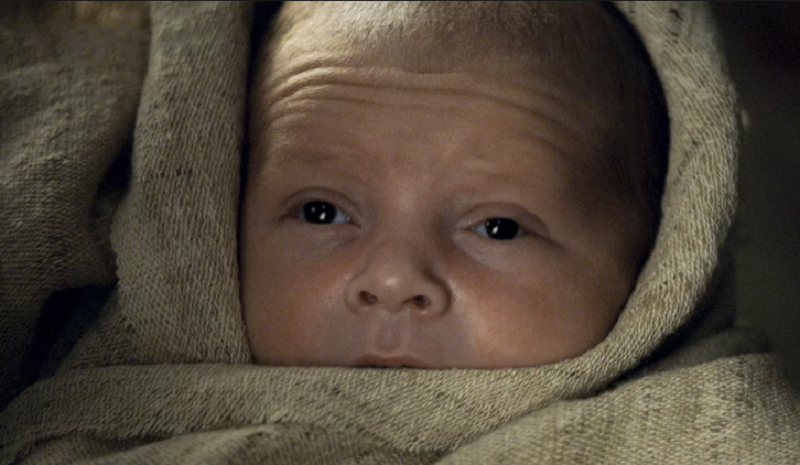 Il presupposto è sempre stato davanti ai nostri occhi: è l'unico regnante che non ha mai fatto niente per essere tale. È stato così tra le fila dei Guardiani della Notte, quando divenne Lord Comandante a sua insaputa per volontà di Samwell Tarly e Aemon Targaryen col sostegno di una cerchia ristretta di fedelissimi. Ed è successo altrettanto a Winterfell, casa sua, nel momento in cui è diventato il Re del Nord per meriti conseguiti sul campo. Ma Jon Snow non ha mai voluto saperne, e non l'ha mai nascosto.
Un onere, ancor più che un onore. Un macigno da portare sulle spalle per un senso del dovere molto starkiano, più che la benedizione da consegnare all'eternità. Jon lo sa, lo sa molto bene. Anche se ancora non sa di avere il sangue del vero erede al Trono di Spade. Per quello che vale l'unico, in virtù del matrimonio tra il padre Rhaegar e la madre Lyanna. Siamo sicuri tuttavia che l'esplosione della bomba ora in mano a Sam e Bran si rivelerà essere una variabile impazzita per tutti, escluso il diretto interessato.
È un obbligo di conseguenza domandarsi cosa succederebbe se Jon Snow si trovasse davanti alla possibilità di sedere sul Trono. Ipotesi più che fondata, se si pensa che sarebbero sufficienti le dipartite dell'attuale occupante, Cersei Lannister, e dell'aspirante regnante, la sua Daenerys, per metterlo davanti a un bivio. Bramato ardentemente dai più, ma non da lui. L'unico che potrebbe vincere al gioco del trono senza aver mai fatto una mossa.
Sarebbe costretto a diventare il Re? È probabile, ma un'alternativa c'è.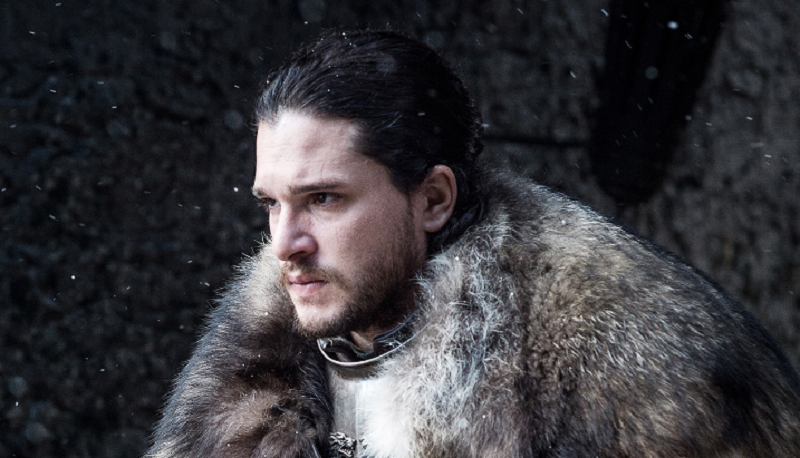 La fine dell'era dei grandi padri, unita al ritorno dell'Estate in cambio dell'Inverno, rappresenta e rappresenterà un punto di svolta cruciale. Tanto da poter mettere il Trono di Spade ai margini di una Storia che procede a passo spedito verso la modernità. È vero: con la dipartita delle due Regine Jon potrebbe chiudere la questione in vari modi, ma nessuno di questi ci convince fino in fondo.
Potrebbe, per esempio, risolvere i problemi con Sansa, seguiti alla volontà degli alleati di farne il Re del Nord, facendola sedere sul Trono più importante. Oppure optare addirittura per il bastardo Gendry, come abbiamo evidenziato in un approfondimento di qualche settimana fa, o chissà chi altro. Ma alla Grande Guerra rischierebbero di seguirne tante altre, in una spirale senza fine alimentata da una ruota che continuerebbe, inutilmente, a girare. No, Jon non sa niente. Ma sa bene che il mondo nuovo dev'essere un'altra cosa.
E allora perché non fare di Approdo del Re e di tutta Westeros una grande Repubblica? Perché non farla finita con re e regine? Perché no? Al Medioevo, d'altronde, è seguita l'era del Rinascimento, della quale la Firenze medicea, repubblica all'avanguardia, era l'espressione più vivida. Jon Snow, l'uomo senza pregiudizi che ha accolto i bruti al di là della Barriera e non ha mai saputo che farsene dei titoli, incarnerebbe idealmente la guida ideale di uno ieri spazzato via dal domani.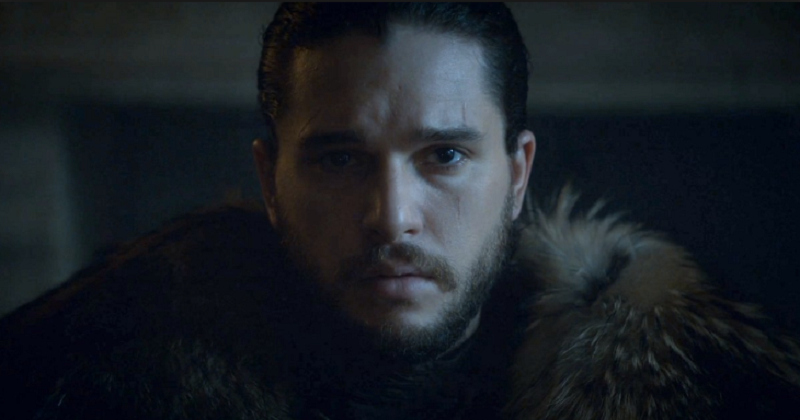 Il bastardo di Winterfell, incatenato da un destino che l'ha visto nascere da Re e crescere da reietto, chiuderebbe così il cerchio in una sintesi perfetta di fuoco e ghiaccio. Senza più muri. Nel solco del sogno dell'amata regina che ha liberato gli schiavi, ma non il proprio cognome. E di un padre e una madre che non conoscerà mai. Romantici idealisti in un mondo troppo vecchio per due semplici amanti dal cognome pesante.
Jon, indubbiamente, non sarebbe solo. Potrebbe governare, perché no, in compagnia del fidato Davos, fedele consigliere e maestro di diplomazia. Di Varys, l'uomo che ha speso una vita intera per preservare gli equilibri del reame attraverso l'esercizio di un potere mai fine a sé. E soprattutto Tyrion, come lui "bastardo" agli occhi del mondo. Un uomo col quale si è capito fin dal primo momento, condividendo molto più di quanto abbiano mai condiviso uno Stark e un Lannister.
Sopravvissuti alla Grande Guerra, stanchi di essere nemici. Inutilmente contrapposti, dopo aver capito che l'unico grande avversario scinde la Vita dalla Morte senza aver bisogno di vessilli né corone. Loro, padri della Resistenza, rinati sotto una nuova luce. Finalmente in pace. Insieme, nel ricordo dei padri divisi dal gioco del trono. Insieme, nei grandi Stati Uniti di Westeros.
Antonio Casu