Ancora scottati, sorpresi, destabilizzati dai finali di due delle serie che hanno dominato la scena televisiva dell'ultimo decennio, ovviamente parliamo di Game of Thrones e di The Big Bang Theory, decidiamo di riaprire una ferita che non si è mai rimarginata del tutto. E quale modo migliore per soddisfare questo insensato desiderio di autolesionismo se non quello di tornare al 2014 e a quel tanto discusso (Alyson Hannigan ci ha anche spiegato il perché, qui), quanto celebre, finale di How I Met Your Mother?

Questa volta però vogliamo allontanarci dalla ormai classica, sempre attuale ed ancora accesa diatriba sul come siamo arrivati a conoscere Tracy McConnell, la futura signora Mosby, sulla sua storia un po' frettolosamente esposta e sui destini degli altri componenti della banda del MacLaren's Pub. Con un Barney Stinson versione Daddy's Home ("Papà è a casa"), ormai impegnato e geloso genitore, lontanissimo dal personaggio sboccato, festaiolo, ingannatore di donzelle e decisamente fuori dalle righe che conoscevamo. Con la famiglia Eriksen più unita che mai, un Marshall giudice della Corte suprema e una Lily first lady, ma anche padrona di casa. Con un Ted Mosby felicemente sistemato, eppure apparentemente solo, in seguito alla perdita della moglie, ma ancora innamorato della vita, dei suoi due meravigliosi figli e forse anche della donna che gli strappò il cuore nel lontano 2005: Robin Scherbatsky.
Ed è proprio la storia della giornalista canadese, ma newyorkese d'adozione, che vogliamo cercare di raccontare, o almeno di immaginare.
Perché la mission di questo articolo è quella di ipotizzare la vita e le avventure della giramondo Robin, nel lasso di tempo che va dalla rottura definitiva con Barney, "un matrimonio andato alla grande durato ben tre anni" per citare l'ex marito, fino al suo ricongiungimento con Ted e il famoso corno blu (voi da che parte state?).

Partendo dalle informazioni che ci sono state date dalle ultime puntate, Robin, dopo aver comunicato agli amici di una vita del divorzio e dei motivi di questo allontanamento da Barney, causato dai caratteri forti e indipendenti dei due, sicuramente, ma anche dagli impegni di lavoro che la costringevano a raggiungere mete e posti del mondo sempre più lontani da casa, vive con la carriera come unico e primo pensiero, un po' come si era ripromessa di fare per buona parte della serie. Un po' come aveva sempre voluto. Ma chi ha amato How I Met Your Mother sa che i sogni si realizzano proprio perché non sappiamo davvero quali siano o che forma possano prendere nelle nostre storie.
Possiamo, infatti, fantasticare su di una Scherbatsky inizialmente entusiasta delle sue esperienze, piena di speranze e di talento. Una semplice inviata di World Wide News diventata volto principale del canale d'informazione, grazie alla sua determinazione, alla sua indiscutibile bellezza e a un talento mai completamente espresso. Il perfetto esempio della donna inarrestabile, paladina del Girl Power, che in periodo di movimento Me Too non fa mai male, spregiudicata, amante delle armi e dell'alcol, senza dimora, ma con la Terra intera come casa. Sempre con la valigia pronta, dai deserti del Medio Oriente, al freddo dell'Islanda, dalle spiagge del Sud America, fino alle vette dell'Himalaya, e magari anche tra le rovine dei fori romani fino ai luoghi della cultura giapponese (lì meglio di no, le è già andata male una volta).
Ma soprattutto padrona del suo tempo, mai legata a un uomo per più di un'estate, mai sentimentalmente coinvolta, o per meglio dire mai più dopo le delusioni passate (Don e Barney), vogliosa di essere solo desiderata e mai trattenuta da nessuno. Decisa a utilizzare New York come porto sicuro, dove attraccare solo quando i suoi 25437 cani avessero bisogno di una scatoletta di cibo o quando lo richiedesse il suo network.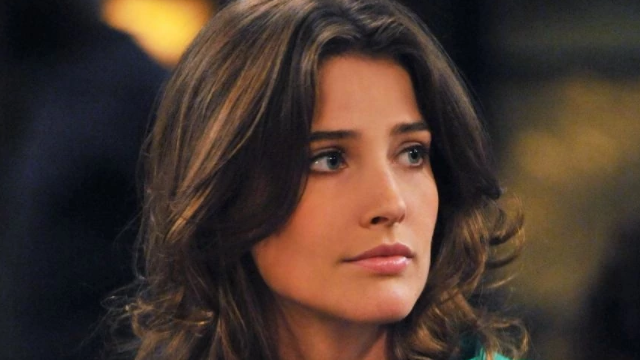 Potremmo figurarci nelle nostre menti una Robin novella David Letterman o Ellen Lee DeGeneres, con una conduzione tutta propria, un Late Show con tanto di band composta da Lenny Kravitz e Paul Shaffer (giusto per citare due idoli, nonché cotte giovanili del personaggio), e come co-conduttore Alan Thicke. Una star, una professionista amata ovunque, come del resto la scena dell'episodio Last Forever: part 2, nella quale scrutiamo una gigantografia della giornalista sulla fiancata di un bus in corsa, ci fa intendere.
Insomma, il ruolo nella storia che Robin avrebbe sempre voluto interpretare. Ma un ruolo che i sentimenti le hanno impedito di accettare e che il suo migliore amico avrebbe potuto riscrivere per lei, con tanto di lieto fine.
Ma perché arriviamo a questo? Non c'è stato un lieto fine?
Muovendoci dunque su di un piano d'analisi prettamente strutturale della storia, magari potremmo rispondere affermativamente riguardo a un finale, in un certo senso dolce, per una donna che magari non lo meritava. Se invece proviamo a ipotizzare cosa possa essere passato nella mente della nostra ex teen idol canadese durante quegli anni, che precedono il ritorno da lei di Ted, arriveremmo a conclusioni diverse. Robin Sparkles, per riprendere il nome che la rese celebre in patria da ragazza, decidendo di abbandonare definitivamente l'amore, per favorire la sua ascesa e il suo percorso lontano dagli affetti, ha scelto di perdere. Ha scelto di rimanere sconfitta.
Perché aveva creduto in qualcosa di davvero ingestibile, sposando l'uomo che le aveva promesso e mostrato un futuro, avendo peraltro già in precedenza, quella mattina prima del matrimonio, abbandonato un'altra persona, Ted ovviamente, che le aveva assicurato anni prima il "per sempre". Ma quella decisione, solo 3 anni dopo, l'aveva resa nuovamente sola, con nessuna certezza. Perdere anche questa volta, ha costretto Robin alla solitudine e alla distanza.
Quegli anni devono essere stati terribili.
Quegli anni devono averla portata a voler tornare indietro al 2005, a quella prima sera con Ted. Quegli anni l'hanno preparata a dire Ti Amo al primo appuntamento, perché, se avesse risposto a quella dichiarazione diversamente, non avremmo avuto How I Met Your Mother. Per Robin sarebbe stato tutto più facile.