Le scene di una Serie Tv iconica devono essere accompagnate da canzoni all'altezza!
Nel caso delle sit-com non accade frequentemente che abbiano delle colonne sonore curate e che accompagnano le scene più significative.
Per questo nel panorama delle sit-com da questo punto di vista "How I Met your mother" fa eccezione!
I creatori Craig Thomas e Carter Bays hanno scelto per accompagnare le vicissitudini dei nostri protagonisti delle canzoni fantastiche. Brani di nicchia i cui generi spaziano tra il rock, l'indie rock, il gothic pop e l'alternative rock.
La maggior parte di questi brani sono recenti, ma abbiamo anche alcune canzoni più datate come "Victoria" dei The Kinks ad esempio che è degli anni 70.
La cosa fantastica però è che queste canzoni si sposano benissimo con le scene che accompagnano, come se fossero state composte appositamente per la sitcom!
Quelle che seguono sono soltanto le canzoni più iconiche e importanti della sit-com!
Non bisogna però pensare che siano le uniche canzoni splendide che fanno da colonna sonora ad How I Met Your Mother!
Meritano anche la divertente e buffa ballad di Robin Sparkles, "Sandcastles in the Sand", ma anche "How to fight loneliness" di Wilko, "Here I dreamt I Was an Architect" dei The Decemberists (una canzone che sembra scritta appositamente per Ted Mosby).
Non si possono nemmeno dimenticare "Let it roll" di George Harrison, "Where is My Mind?" dei Pixies ed "Oxford Comma" dei Vampire Weekend, ma anche "Jersey Girl" di Bruce Springsteen.
Insomma How I Met your mother oltre ad averci dato tante lezioni di vita e ad averci regalato tante risate, ci ha anche fatto conoscere una colonna sonora fantastica fatta di brani che hanno accompagnato anche la nostra vita.
Pronti a ballare, cantare e commuovervi
con queste 15 splendide canzoni?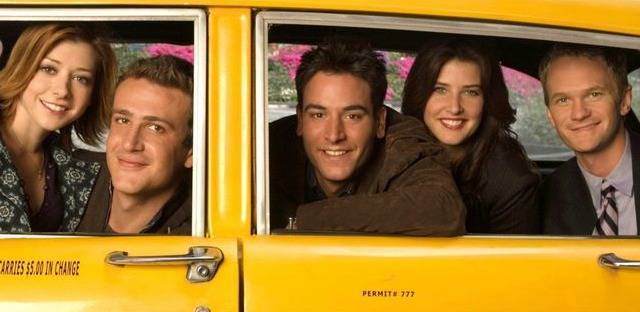 La sigla della nostra sit-com preferita è indimenticabile!
Ci basta sentire le prime note di "Hey Beautiful", che per 9 stagioni è stata la sigla di How I Met your mother, per riprovare di nuovo un mare di emozioni.
Quello che però forse non sapete è che dei "The Solids", ovvero il gruppo musicale che esegue l'opening fanno parte Bays e Thomas, i due creatori della serie.
Abbiamo sentito diverse versioni della sigla in 9 anni: quella cantata dalla band formata dai nostri 5 amici preferiti, quella eseguita da Barney in quanto nuovo leader della gang e infine la versione russa in cui figura la sosia di Lily.
Nessuna però è come l'originale!
E state pur certi che ogni volta che ascolterete "Hey Beautiful" per voi non sarà una canzone, ma la sigla di How I Met your mother!