8) Kit Harington e Emilia Clarke – GAME OF THRONES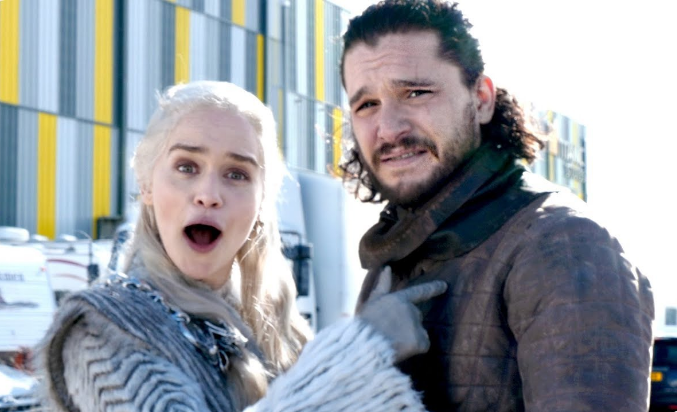 Nella settima stagione di Game of Thrones si è realizzato il sogno di moltissimi fan della saga: quello di vedere finalmente assieme Jon Snow e Daenerys Targaryen. Una coppia lungamente attesa e profetizzata che nell'ultima stagione ha fatto fuoco e fiamme. La relazione appena iniziata è stata sancita da una bollente scena di sesso che non ha però entusiasmato i suoi interpreti. 
Emilia Clarke ha rilasciato numerose dichiarazioni riguardo alle scene di nudo che la vedono protagonista in Game of Thrones.. Ultima, appunto, quella che la vede protagonista insieme a Kit Harington nel season finale della settima stagione della serie tv. Una scena abbastanza difficile da girare, dato che la Clarke considera l'attore come un fratello e quindi era abbastanza imbarazzata. Stesso discorso vale per Kit, fresco fresco di matrimonio con Rose Leslie, che considera la collega una delle sue più care amiche.
Sapere che Game of Thrones, una delle serie che amiamo di più, non regala solo emozioni agli spettatori, ma anche agli attori, ci riempie di gioia.