Attenzione: evitate la lettura se non volete imbattervi in spoiler su The Big Bang Theory e Young Sheldon 
Diversi membri della famiglia Cooper sono comparsi in The Big Bang Theory (leggi qui la recensione dell'ultimo episodio andato in onda) durante le dodici stagioni dello show. Ricordiamo infatti di aver visto molte volte Mary far visita al suo caro Shelly, ma anche Missy e Georgie hanno fatto un cameo in un paio di episodi divertenti. La dolce Meemaw invece è apparsa in una sola puntata. C'è un membro della sua famiglia che però purtroppo non abbiamo potuto vedere interagire con Sheldon in The Big Bang Theory: sto parlando ovviamente di George Cooper. L'uomo infatti è morto quando Sheldon aveva appena 14 anni e quindi non ha potuto essere presente nei momenti più importanti della vita di suo figlio. Abbiamo quindi potuto osservare per la prima volta questo personaggio, interpretato da Lance Barber, nello spin-off Young Sheldon.
Ma anche se non avevamo mai visto George Cooper in The Big Bang Theory ci sembrava già di conoscerlo, prima di cominciare a guardare la prima puntata di Young Sheldon!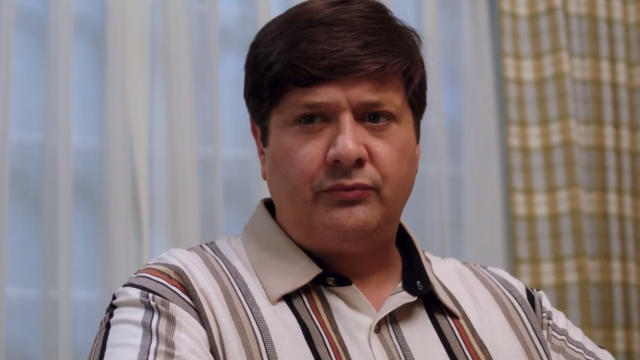 Sapevamo difatti molto di questo personaggio grazie a quello che Sheldon e Mary ci avevano raccontato in diverse puntate della sitcom di Chuck Lorre. Il protagonista ha ammesso più volte di non aver avuto un ottimo rapporto con suo padre: dato che l'uomo non condivideva la sua passione per la scienza, preferiva gli altri due figli con cui aveva più cose in comune. Le uniche cose che pare gli abbia insegnato sono state il tiro con l'arco, cucinare la carne come se fosse pollo e molte nozioni sul football.
George, secondo quanto dice Sheldon, costringeva infatti suo figlio a guardare le partite di football con lui prima di dargli il permesso di fare i compiti. Pare inoltre che non fosse un uomo molto intelligente e che una volta da ubriaco abbia addirittura lottato contro un cactus. Sarebbe stato inoltre una persona molto irruenta e irascibile e, infatti, suo figlio ha raccontato che al termine di una partita, i cui risultati non lo avrebbero soddisfatto, decise di sparare contro il televisore.
Il ragazzo inoltre ha spesso detto che il matrimonio dei suoi genitori era in crisi:  le loro liti sarebbero state così violente da traumatizzarlo.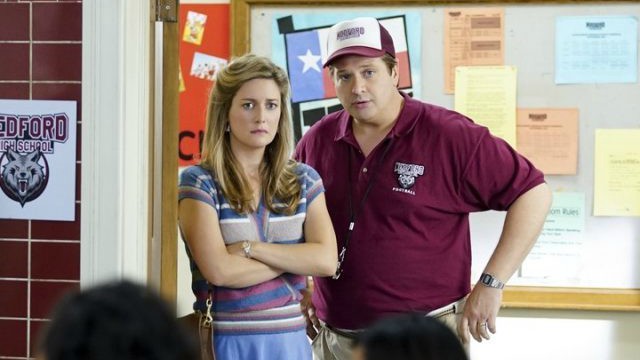 Secondo le parole di Sheldon dopo ogni litigio suo padre avrebbe cominciato a sparare contro dei piatti di porcellana, che Mary custodiva con cura, mentre la sua consorte, per vendicarsi, avrebbe messo la cacca del criceto nel tabacco del marito. Se pensate che queste fossero delle semplici esagerazioni, allora non avete mai sentito Mary parlare del suo matrimonio. La donna non ha mai perso occasione di insultare suo marito ricordando quanto fosse stupido come un asino e quanto amasse attaccarsi alla bottiglia. Noi telespettatori siamo venuti a conoscenza anche dei diversi tradimenti di George. Ricordiamo benissimo infatti quando Sheldon ha confessato a Penny (scopri qui 5 stranezze di questo personaggio che sono passate inosservate) di aver cominciato a bussare tre volte alla porta, dopo aver sorpreso suo padre a letto con un'altra donna.
Insomma, quello che emerge dai racconti di Sheldon e Mary è un ritratto assolutamente negativo del capofamiglia dei Cooper! Ma George è stato davvero un marito e padre così pessimo?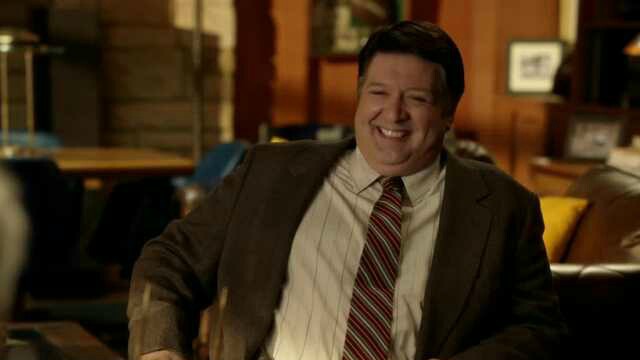 In Young Sheldon abbiamo conosciuto in realtà un uomo completamente diverso da quello che Sheldon e Mary avevano descritto. Sicuramente George non è perfetto, ma non è neanche l'uomo terribile, violento e idiota che avremmo potuto immaginare. Il capofamiglia di casa Cooper è un marito gentile e amorevole che si prende cura dei suoi figli e della sua famiglia. Il matrimonio di Mary e George è pieno di alti e bassi, come quello di qualsiasi altra coppia, ma non ci sembra in crisi (non ancora almeno).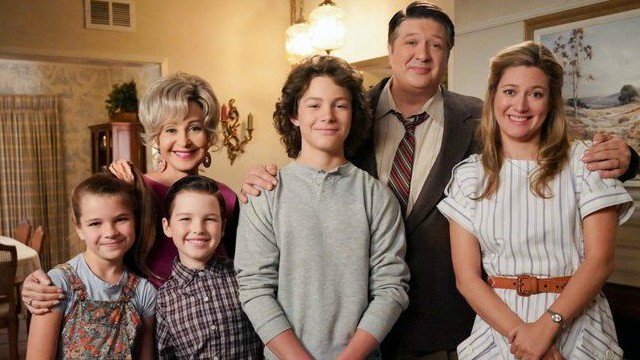 È vero che abbiamo assistito a diversi litigi, ma è innegabile che i due si amino e lo hanno dimostrato, superando ogni difficoltà insieme. Inoltre non ci sono state le furibonde discussioni di cui ha più volte parlato Sheldon. Anche il suo problema con l'alcol sembra non essere poi così grave in Young Sheldon: spesso Mary e Connie lo rimproverano in maniera bonaria di bere qualche birra di troppo ma, per quel che abbiamo visto finora, non me la sento di definire questo personaggio un ubriacone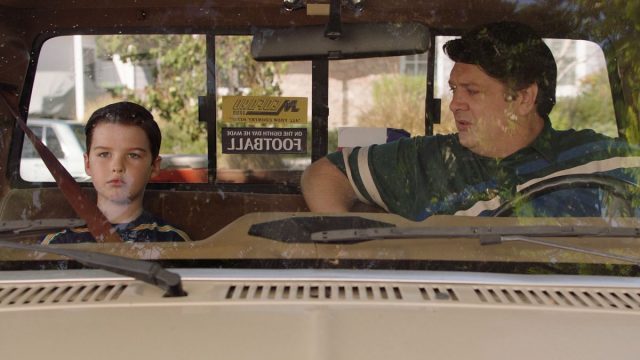 È vero che ha un rapporto più speciale con Missy e Georgie, con cui condivide maggiori interessi, ma questo non vuol dire che non voglia bene al suo piccolo genio. In queste due stagioni di Young Sheldon abbiamo visto diversi momenti in cui l'uomo ha mostrato quanto ami Sheldon. Ricordate quando lo ha consolato dopo che il lancio di uno shuttle a Cape Canaveral, a cui avrebbero dovuto assistere, era stato cancellato?
Facciamo un altro esempio: rammenterete anche che è stato proprio suo padre ad andare a prendere il suo ultimogenito a Dallas per riportarlo a casa, quando il piccolo vi si era trasferito per studiare in una scuola più adatta al suo grande intelletto. E che dire della sua sincera preoccupazione quando Sheldon è stato operato alla cistifellea in uno degli ultimi episodi trasmessi? Non dimentichiamo che l'uomo ha rinunciato al lavoro dei suoi sogni solo per non far soffrire la sua famiglia. Non sarà stato un genitore affettuoso e iperprotettivo come Mary, ma è stato un buon padre per i piccoli Cooper.
Insomma, grazie a Young Sheldon abbiamo scoperto che George era una brava persona. E allora perché in The Big Bang Theory Mary e Sheldon lo hanno descritto come un mostro?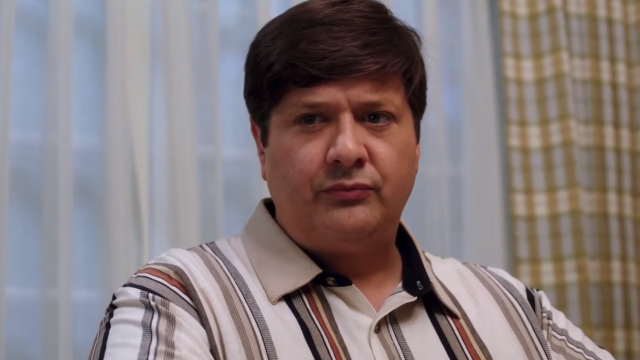 È molto facile immaginare perché una donna che è stata tradita e ferita dall'uomo che amava parli male di lui, mentre è molto più complesso capire la ragione per cui Sheldon abbia un ricordo così brutto di suo padre. Al riguardo ho due ipotesi molto interessanti che credo possano spiegarci bene perché il protagonista abbia sempre parlato così male del genitore. Probabilmente dinanzi alla morte di George il ragazzino potrebbe aver deciso di ricordare unicamente i difetti del padre per poter sentire meno possibile la sua mancanza. Ma può anche essere che gli ultimi anni di matrimonio di Mary e George siano stati così terribili e abbiano fatto tanto soffrire il piccolo genio da fargli dimenticare quel periodo durante il quale erano stati una famiglia felice, creando in The Big Bang Theory una versione totalmente distorta del personaggio.
Sheldon deve aver cominciato a odiare suo padre, vedendo quanto faceva piangere la sua amata madre e così sarà stato arrabbiato per anni con lui. Nelle ultime due stagioni di The Big Bang Theory però Mary e Sheldon sembrano aver perdonato l'uomo e la figura di George Cooper è stata quasi totalmente riabilitata. La madre di Sheldon ha parlato bene del suo defunto marito al matrimonio di suo figlio e gli ha detto che sarebbe stato fiero di lui. Nel crossover andato poi in onda a dicembre Sheldon ha riconosciuto che la vita del suo genitore non era stata poi tanto diversa dalla sua. Proprio grazie a George lui e Amy sono riusciti a elaborare la teoria della super simmetria che li farà (forse) vincere il Nobel. 
E dato che a raccontare le avventure della famiglia Cooper nello spin-off è proprio Sheldon da adulto, chi ci dice che alla base di questa narrazione non ci sia proprio il desiderio di riabilitare la reputazione di suo padre?