The Big Bang Theory sta giungendo alla conclusione e, tempo pochi mesi, non seguiremo più le storie di Sheldon, Amy, Leonard, Penny e di tutti gli altri. Come vi abbiamo raccontato qui, noi fan non saremo gli unici a soffrire il distacco dai nostri nerd preferiti.
Dopotutto si tratta di una sitcom che va in onda da dodici anni! E non sono pochi. È entrata a far parte delle nostre vite e sarà difficile dirle addio. Questo ovviamente non vuol dire che la serie sia perfetta, anzi spesso è stata criticata e accusata di essere diventata statica e ripetitiva. Noi, però, oggi vogliamo soffermarci su Penny, spesso proprio al centro di molte critiche legate al sessismo e alla cattiva rappresentazione delle donne in tv. Ma vogliamo farlo con leggerezza, senza acredine e risvolti antropologici.
Nel corso di 12 stagioni di The Big Bang Theory abbiamo notato alcuni misteri legati a Penny, come la storia del suo cognome, e anche 5 stranezze che ci hanno colpito particolarmente.
1) Rapporti inesistenti con la famiglia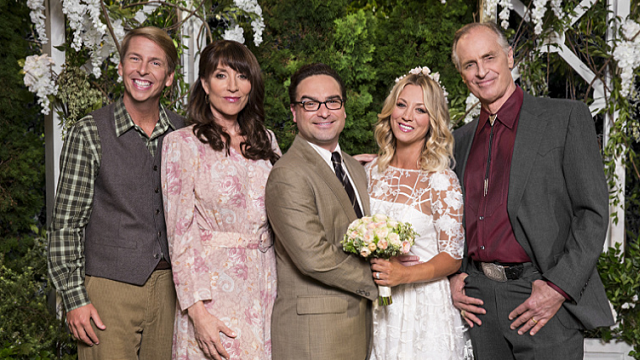 Penny è una ragazza nata e cresciuta nel Nebraska che si trasferisce a Pasadena per inseguire il sogno di diventare attrice. Lo fa quando è molto giovane, appena ventenne. Si trasferisce nell'appartamento di fronte a quello di Sheldon e Leonard e con il tempo entra a pieno titolo nel gruppetto di nerd. All'inizio Penny ha la sua vita, vive da sola e fa le sue cose… quindi possiamo presumere tenga i contatti con la madre e il padre mentre noi spettatori siamo impegnati con le scenette di Sheldon.
Ma a parte sporadiche apparizioni del padre di Penny, di sua madre (vista solo al matrimonio) o di suo fratello, noi potremmo pensare che lei sia orfana e sola al mondo. In un episodio Penny dice anche di avere una nipote: ma ne conosce almeno il volto? Non vogliamo fare i soliti italiani mammoni, ma è mai possibile che una persona non senta mai i suoi genitori? Addirittura l'anaffettiva madre di Leonard ogni tanto chiama suo figlio su Skype!