Attenzione: evitate la lettura se non volete imbattervi in spoiler su The Big Bang Theory e Young Sheldon 
La prima volta che abbiamo conosciuto Mary Cooper, la madre di Sheldon, è stato nel quarto episodio di The Big Bang Theory (scopri qui 12 segreti che non conoscevi sul cast di questa sitcom).  La donna era accorsa per aiutare suo figlio che, dopo aver perso il lavoro, aveva cominciato a dare di matto. Ricordo che mi sorprese molto: non avrei mai immaginato che un uomo che amava tanto la fisica potesse essere stato cresciuto da una madre tanto devota alla religione. In quella puntata gli autori riuscirono a delineare alla perfezione in poche battute il carattere di questo personaggio, che è stato così importante nella vita di Sheldon.
Ha preso il suo temperamento dal padre, mentre da me ha ereditato gli occhi. Invece tutta quella roba scientifica l'ha ricevuta da Gesù.
Da quel momento in poi il personaggio di Mary, interpretato da Laurie Metcalf, è comparso varie volte nelle varie stagioni di The Big Bang Theory e abbiamo scoperto tante cose su di lei. Abbiamo ascoltato la canzone che cantava sempre a suo figlio quando era malato e capito quanto volesse bene al suo piccolo Shelly. Siamo venuti a conoscenza del fatto che avesse perso prematuramente suo marito, ma che il suo matrimonio non fosse proprio felice a causa dei problemi di alcolismo di George e delle sue scappatelle.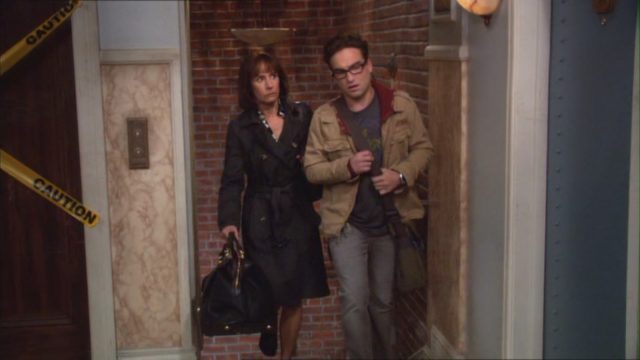 Abbiamo visto quanto Mary sia una madre attenta e quanto si occupi non solo di suo figlio, ma anche di Leonard, Raj, Howard e Penny.
È sicuramente molto dolce, ma sa essere anche autoritaria quando serve. Infatti è l'unica persona capace di zittire Sheldon e che riesce a farlo obbedire al suo volere. Ma soprattutto c'è sempre quando suo figlio ha bisogno di lei ed è per questo la mamma migliore dello show. Certo non è perfetta: ha diversi pregiudizi nei confronti delle altre religioni e a volte appare un po' bigotta. È inoltre una fervente cristiana che non riesce a finire una frase senza nominare il figlio di Dio. Questo rende le sue conversazioni con l'atea e distaccata madre di Leonard veramente esilaranti!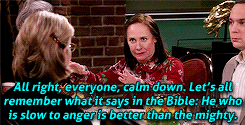 Ma è in Young Sheldon che abbiamo conosciuto la vera Mary Cooper!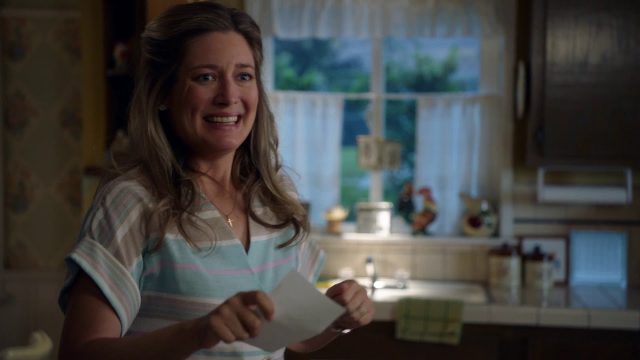 Nello spinoff della famosa sitcom, che racconta l'infanzia di Sheldon Cooper, Mary è interpretata dalla figlia dell'attrice Laurie Metcalf, Zoe Perry. Qui la donna è una mamma chioccia in piena regola: si prende cura della sua casa e dei tre scalmanati figli e ha un bel rapporto con il marito George. È molto apprensiva soprattutto nei riguardi di Sheldon che le dà un bel po' di grattacapi a causa delle sue stranezze. La religione ha un ruolo molto importante nella sua vita e cerca infatti di rendersi utile, aiutando il pastore Jeff a gestire la Chiesa.
Già queste poche parole bastano a mostrare quanto Mary Cooper ci sia apparsa diversa in Young Sheldon, ma approfondiamo meglio la questione!
La Mary Cooper del fortunato spinoff è molto più realistica ed equilibrata della religiosa madre del genio interpretata da Laurie Metcalf. Inoltre è più pudica e dolce rispetto alla signora che abbiamo conosciuto in The Big Bang Theory. In quest'ultima serie infatti abbiamo visto la madre del genio flirtare con molti uomini e avere un carattere molto più spregiudicato rispetto a quando era più giovane.
Questo però non deve sorprenderci affatto: vediamo questa donna in due momenti diversi della sua vita ed è normale quindi che agisca in modo differente.
In Young Sheldon è ancora una giovane madre che ama i suoi figli e che ha un matrimonio felice. Nella serie tv con protagonista Jim Parsons lei invece è una donna più matura e libera che ha dovuto superare i tradimenti di suo marito George e la sua morte. È normale quindi che queste cose l'abbiano temprata e che lei si sia un po' indurita. È diverso infatti anche il rapporto che ha con Sheldon.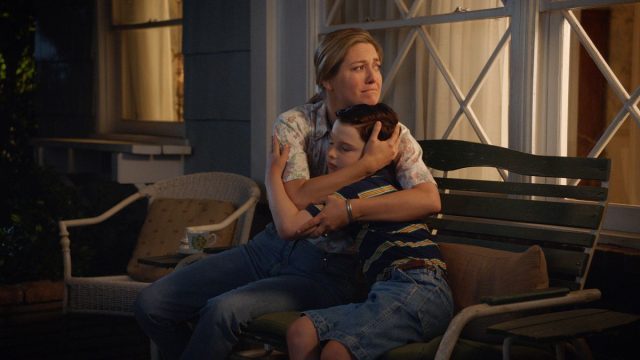 Nello spinoff è una madre più apprensiva e permissiva con suo figlio e la abbiamo infatti vista viziare e coccolare il piccolo ragazzino. Nella famosa sitcom una Mary molto più adulta si è sempre mostrata invece più severa e pronta a mettere in riga Sheldon, quando superava il limite. La ragione di questo è molto scontata: nei primi anni di vita Mary stava ancora cercando di capire come gestire i problemi di Sheldon, ma da adulta ha capito benissimo come vedersela con lui.  Un'altra grande differenza tra le due sta nel rapporto diverso che hanno con la religione!
Mentre il personaggio di The Big Bang Theory non fa altro che porre l'attenzione sulla sua fede e nominare il nome di Dio in ogni discorso, stranamente la protagonista dello spinoff si comporta in maniera differente. Mary in Young Sheldon porta la sua famiglia a Messa tutte le domeniche e tiene molto all'educazione religiosa dei suoi figli, ma ostenta meno la sua fede. In uno stupendo episodio della seconda stagione (leggi qui la nostra recensione di questa puntata) ha addirittura avuto anche un momento in cui ha messo in dubbio tutto quello in cui credeva, dopo la morte di una giovane ragazza.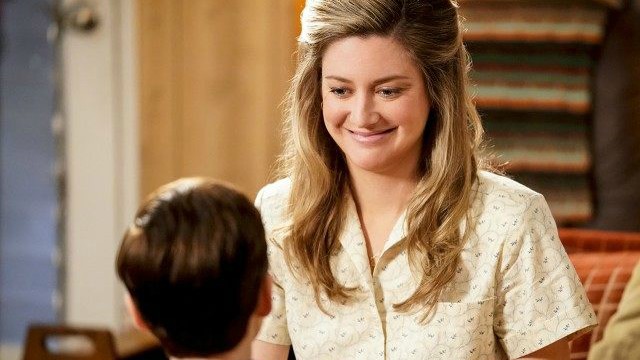 Quello che voglio dire è che in The Big Bang Theory questo personaggio è una caricatura delle donne cristiane del Texas orientale. Gli autori nella famosa sitcom hanno esasperato la religiosità di questa donna per far ridere il pubblico e per creare uno stridente contrasto con il figlio che è invece ateo. In Young Sheldon invece possiamo vedere un personaggio meno esilarante, ma sicuramente più realistico. Questo è dovuto anche al fatto che la comicità delle due serie è completamente diversa e che quella dello spinoff è molto più raffinata.
È assurdo come basti cambiare registro di uno show per stravolgere totalmente un personaggio e noi siamo molto felici di aver potuto conoscere la vera Mary Cooper!