I protagonisti di The Big Bang Theory sono tra gli attori più pagati in assoluto nel mondo della televisione (ne abbiamo parlato qui). Jim Parsons, in particolare, è stato lodato per la sua eccellente interpretazione del Dr. Cooper, che gli ha permesso di vincere numerosi premi. Ma accanto agli interpreti di Sheldon, Leonard, Penny, Raj, Howard, Amy e Bernadette si sono alternati altri artisti che hanno contribuito al successo della serie.
Durante le 12 stagioni della comedy di Chuck Lorre e Bill Prady abbiamo conosciuto i parenti dei protagonisti, i loro colleghi e anche i loro nemici. Alcuni sono apparsi in vari episodi, mentre altri hanno recitato solo in qualche scena.
A prescindere dal tempo trascorso all'interno del cast di The Big Bang Theory, alcuni attori secondari sono riusciti a interpretare perfettamente il proprio personaggio.
Questa classifica è dedicata a loro, perché spesso ci si dimentica che sono essenziali per la serie, così come i protagonisti (qui trovate quella sugli attori di Friends).
5) Keith Carradine – Wyatt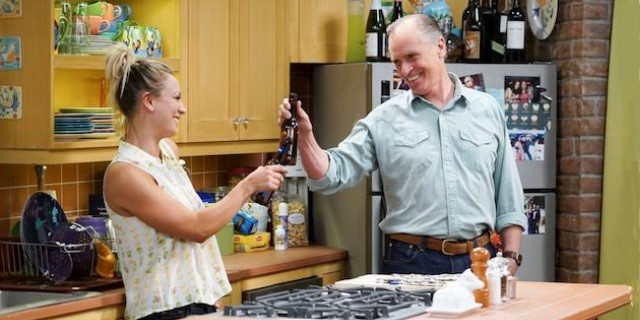 Keith Carradine figlio d'arte, dato che proviene da una famiglia di attori. Perciò non sorprende che la sua interpretazione in The Big Bang Theory sia stata apprezzata da molti. L'artista statunitense era già apparso in Dexter e in Criminal Minds e nel 2010 è stato scelto per interpretare il padre di Penny nella comedy della CBS.
Nel corso delle prime stagioni, la protagonista ha raccontato il suo passato complicato, dicendo che suo padre avrebbe voluto un figlio maschio e quindi l'ha sempre trattata come tale. Ma quando finalmente abbiamo conosciuto Wyatt, abbiamo scoperto il profondo affetto dell'uomo nei confronti di Penny, per la quale ha sempre desiderato una vita felice.