Eterni trentenni. Questo sembrano i personaggi di The Big Bang Theory con cui abbiamo passato gli ultimi dieci anni. Eppure, il tempo è passato sia per loro che per gli attori che li interpretano.
Pensiamoci: Howard oggi non solo è sposato con Bernadette, ma ha addirittura una figlia; Leonard e Penny si sono sposati (ho perso il conto di quante volte) e Sheldon è andato a convivere con Amy. Lo so, lo so, sono in shock pure io, mi devo ancora riprendere.
Insomma, quello che voglio dire è che non dovremmo sorprenderci se sia loro che – soprattutto – gli attori di The Big Bang Theory hanno qualche anno in più di quello che dimostrano sullo schermo.
Eppure…
Eppure come si può restare indifferenti al pensiero che non siano più i ragazzi nerd, intelligentissimi e complessati che abbiamo conosciuto dieci anni fa?
Okay, diciamo che nerd, intelligentissimi e complessati lo sono ancora, solo che adesso sono uomini.
E anche la nostra bella 'pupa', la deliziosa, bellissima e stupidissima Penny non è più la stessa: oddio, bellissima lo è sempre, anche il periodo in cui ha portato i capelli corti, ma grazie ai ragazzi è diventata un po' più colta, un po' più intelligente e si è trovata un ottimo lavoro, rinunciando ai sogni di attrice per una maggiore stabilità economica. Insomma, proprio uno di quei sacrifici che si fanno una volta superati i trent'anni.
Tutto questo preambolo per dire che è normale che i personaggi abbiano avuto un'evoluzione, a mano a mano che crescevano assieme ai loro attori, ma questo non significa che non ci faccia strano scoprire quanti anni abbiano in realtà questi ultimi.
PENNY – KALEY CUOCO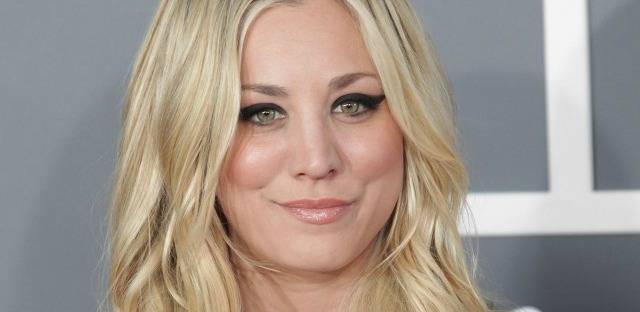 La bellissima Kaley Cuoco è nata il 30 novembre del 1985 ed è forse quella che rispecchia maggiormente il suo personaggio in quanto a età. Ha infatti 31 anni e, nonostante la giovane età, è attualmente una delle attrici di Serie Tv più pagate con il suo milione di dollari a episodio.
Sì, avete letto bene: un milione di dollari a episodio.
Ma il ruolo di Penny non le ha portato solo soldi, ma anche fama internazionale e soddisfazioni professionali: nel 2014 riceve una stella nella Walk of Fame di Hollywood. Insomma, niente male davvero, specie tenendo conto che tutti i suoi successi se li è sudati.
La sua carriera come attrice inizia infatti nel 1992, quando aveva solo 7 anni, ma è nel 2000 che attira l'attenzione della critica con il ruolo di Marcia Brady in Growing Up Brady. Da quel momento in poi è andata sempre meglio: nel 2004 è stata protagonista della sitcom 8 semplici regole, nel 2005 ha interpretato Billie Jenkins in Streghe, e nel 2007 è approdata a The Big Bang Theory.
Insomma, possiamo aspettarci grande cose da lei, sia ancora come Penny, sia con altri ruoli nel caso in cui la Serie  Tv non venga rinnovata.