L'epilogo di The Big Bang Theory è andato in onda a maggio 2019 negli Stati Uniti e i fan hanno detto definitivamente addio ai loro amati personaggi. Anche per il cast è stata un'esperienza emozionante dopo 12 anni di lavoro sul set della CBS (ne abbiamo parlato in questo articolo). Lo show ha assunto un ruolo fondamentale nel mondo della televisione e gli sceneggiatori hanno lavorato sodo per offrire al pubblico un finale soddisfacente e anche per assicurare ai protagonisti un epilogo coerente con il percorso dei personaggi.
Le scene dell'ultimo episodio di The Big Bang Theory sono il frutto di decisioni accurate da parte di Chuck Lorre e della sua troupe, perciò ogni dettaglio del finale è importante. Gli autori hanno inserito easter egg e sviluppi di trama in base a precise motivazioni e in questo articolo vogliamo citare cinque di questi elementi che, forse, non sono noti all'intero pubblico della serie.
1) La presenza dei figli di Howard e Bernadette non era prevista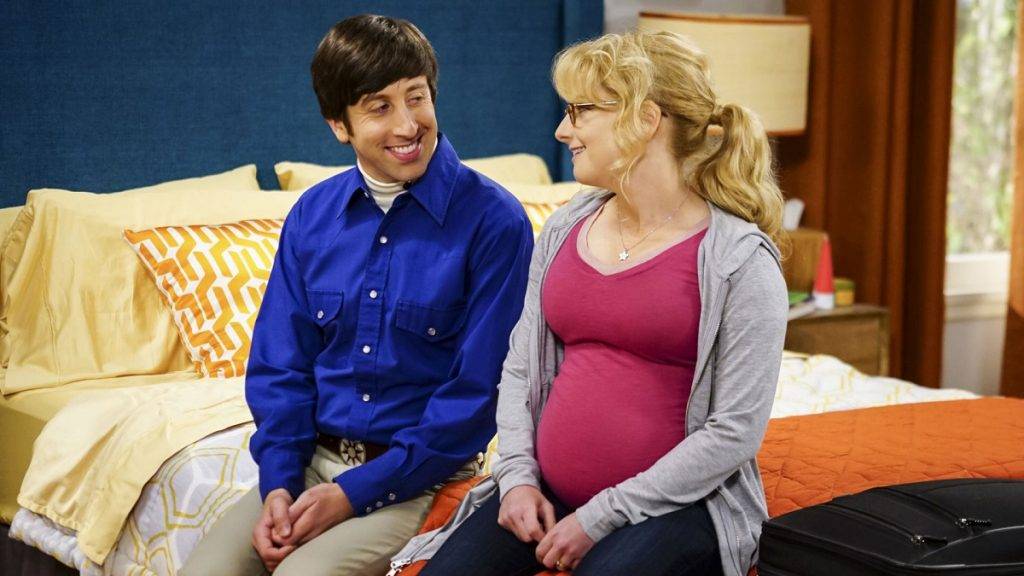 Durante le numerose stagioni della serie gli sceneggiatori hanno scelto di non mostrare il volto della madre di Howard (fatta eccezione per una foto) al fine di mantenere il carattere comico del rapporto tra i due personaggi. Quando il protagonista è diventato padre per la prima volta, gli autori hanno voluto omaggiare Carol Ann Susi, l'attrice che ha prestato la voce alla signora Wolowitz, e hanno previsto di non mostrare mai il volto della bambina.
La decisione è rimasta invariata anche dopo l'arrivo del secondo figlio di Howard e Bernadette, perché gli sceneggiatori preferivano non avere bambini sul set. Tuttavia, durante le ultime riprese Chuck Lorre ha proposto ai colleghi di fare un'eccezione, dato che si trattava del finale dello show e avrebbero dovuto lavorare con i giovani attori soltanto in quella occasione. Così il pubblico ha potuto vedere finalmente i volti di Halley e Neil Michael.
2) Jim Parsons ha causato la fine di The Big Bang Theory
Quando un attore prende parte a una serie di successo per molto tempo rischia di rimanere intrappolato nel suo personaggio a lungo, a volte anche per tutta la vita (queste star ne sono un esempio). Inoltre gli impegni sul set di uno show spesso richiedono molto tempo ed energie, costringendo gli artisti a rinunciare ad altre produzioni.
Jim Parsons ha raggiunto la fama grazie a The Big Bang Theory ed è estremamente affezionato alla serie, ma ha sentito il bisogno di chiudere questo capitolo della sua carriera. Per questo motivo la produzione ha deciso di concludere lo show con la dodicesima stagione.
Jim: Non è che non potremmo continuare, è che abbiamo spolpato l'osso fino alla fine. E credo che a livello personale sia il momento giusto della mia vita per andare via. Non so cosa mi aspetti, non c'è qualcosa di specifico a cui sto mirando. Sono a metà della mia vita e non so per quanto tempo ancora potrò indossare le t-shirt rimanendo credibile.
3) La presenza di Sarah Michelle Gellar
Gli showrunner della comedy hanno avuto l'arduo compito di concludere le storie dei personaggi e hanno fatto una scelta comune ad altri show iconici come Friends e How I Met Your Mother. Alla fine di The Big Bang Theory tutti i protagonisti della serie hanno trovato un partner con cui trascorrere il resto della vita, mentre uno di loro è rimasto single lasciando al pubblico la libertà di immaginarne il futuro.
Dopo la rottura della relazione con Anu, era previsto che Raj partecipasse da solo alla cerimonia di consegna del Nobel a Sheldon. Durante le fasi finali della lavorazione gli autori hanno pensato di regalare al protagonista un'accompagnatrice che rendesse la situazione più divertente. La scelta è caduta su Sarah Michelle Gellar perché la troupe era composta da fan accaniti di Buffy l'ammazzavampiri. Tuttavia nell'episodio della serie viene chiarito che Raj e la donna non hanno una relazione, ma sono soltanto amici.
4) La conclusione nell'appartamento 4A e la scelta degli abiti
La cerimonia di consegna del premio Nobel appena citata sarebbe stata sicuramente una conclusione interessante dal punto di vista scenografico, ma gli autori hanno elaborato un finale diverso.
L'ultimo episodio di The Big Bang Theory si conclude con i protagonisti riuniti nel soggiorno dell'appartamento 4A, intenti a mangiare cibo cinese d'asporto come hanno fatto spesso durante le 12 stagioni dello show. È questo il contesto in cui siamo abituati a vederli interagire ed è così che gli sceneggiatori volevano che li ricordassimo.
Anche gli abiti dei protagonisti sono stati scelti con cura, infatti Penny (Kaley Cuoco) indossa la stessa maglietta che aveva nel pilot della serie e nella puntata numero 100. Anche Sheldon (Jim Parsons) compare con la t-shirt che aveva nel primo episodio della comedy e Howard (Simon Helberg) indossa la stessa cintura utilizzata nel pilot.
5) 139 ore e 30 minuti
Oltre agli abiti di scena c'è un altro easter egg presente nel finale della serie. L'episodio 12×23 – La costante del cambiamento – e il 12×24 – La Sindrome di Stoccolma – sono legati da un salto temporale. Leonard e Sheldon hanno lavorato a lungo per ricostruire il modello atomico 3D e gli sceneggiatori hanno scelto accuratamente quando tempo dovevano trascorrere i due protagonisti per completare l'opera.
Gli scienziati hanno impiegato 139 ore e 30 minuti per portare a termine l'attività, cioè esattamente il tempo necessario per guardare tutti gli episodi di The Big Bang Theory. Il produttore esecutivo Steve Molaro, infatti, ha dichiarato che la durata complessiva delle puntate dello show corrisponde a quella citata nel capitolo finale.