Il personaggio di John Sturgis si sta dimostrando sempre di più un importante punto fermo per il protagonista di Young Sheldon. Nello spin-off di The Big Bang Theory questo buffo e dolce professore è infatti un perfetto mentore per lui: non gli ha insegnato solo tanti concetti di fisica durante i suoi corsi ma è diventato ben presto per lui un vero e proprio esempio. Sheldon ha riconosciuto in John le sue stesse particolarità e ha visto come queste piccole peculiarità non gli abbiano impedito di realizzare i suoi sogni.
Anche se era reputato un po' strambo dai colleghi, è riuscito a diventare un rinomato professore universitario e proprio con la sua unicità ha conquistato il cuore della bella Connie. Questo ha convinto il piccolo e insicuro ragazzino del Texas a non perdere la speranza e a credere (a ragione) che avrebbe presto trovato qualcuno che lo apprezzasse così com'era.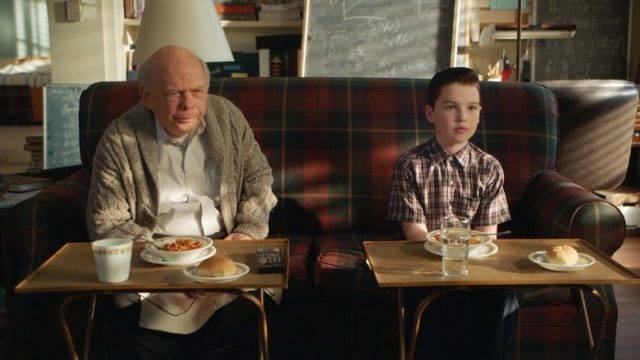 Dato che John Sturgis è stato così importante per la formazione di Sheldon, è davvero assurdo che non sia mai stato citato in The Big Bang Theory.
Il ragazzo ha parlato spesso degli idoli della sua infanzia, ricordando quanto il dottor Proton lo avesse aiutato a crescere e lo avesse fatto innamorare della scienza. Ma dato che il fidanzato di sua nonna sembra aver rivestito un'importanza ancora maggiore, è davvero strano che non abbia mai parlato di lui. Speravamo che lo scienziato lo annoverasse nel suo discorso di ringraziamento per il Nobel e che riconoscesse una volta per tutte il ruolo che ha avuto nella sua vita, ma siamo rimasti delusi.
Ci ha pensato Steve Molaro a chiarire la questione, sostenendo di voler onorare con quel discorso solo la storia e i protagonisti di The Big Bang Theory e di aver quindi preferito non citare personaggi specifici di Young Sheldon (leggi qui per saperne di più). La spiegazione però regge fino a un certo punto dato che il fisico teorico ha citato nel suo discorso tutti i membri della sua famiglia che abbiamo conosciuto meglio nello spin-off. A ogni modo, purtroppo, la serie madre è finita e quindi non potremo più vedere il nostro amato protagonista parlare del suo adorato mentore.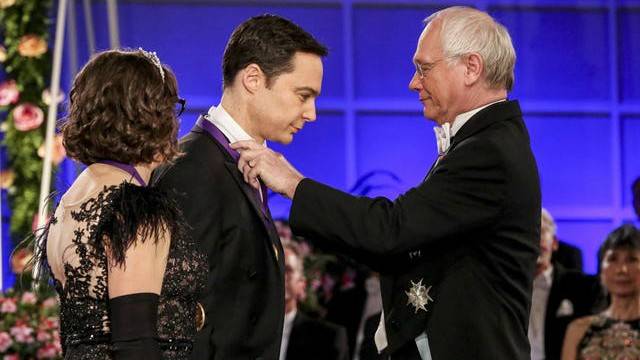 Ma se ci fosse stata un'altra ragione per questa "dimenticanza"? Se fosse accaduto qualche evento spiacevole tale da portarlo a rimuovere dalla sua memoria John?
Del resto Sheldon ha fatto lo stesso con George, dimenticando tutti i lati positivi del suo carattere, dopo che aveva tradito sua madre e soprattutto dopo la sua morte. È questo infatti il suo modus operandi: lui preferisce infatti semplicemente rimuovere dalla memoria i ricordi troppo tristi e dimenticare chiunque gli abbia fatto un torto. Quando ho scoperto nella premiere della terza stagione che John era stato rinchiuso in un ospedale psichiatrico, ho immaginato che Sheldon non avesse potuto più vederlo e che col tempo lo avesse dimenticato. Ma nell'episodio della settimana scorsa abbiamo visto come l'uomo sia riuscito a superare questo brutto periodo e sia tornato a casa.
La risposta più logica è che John possa essersi attirato l'odio di Sheldon facendo soffrire la sua adorata nonnina.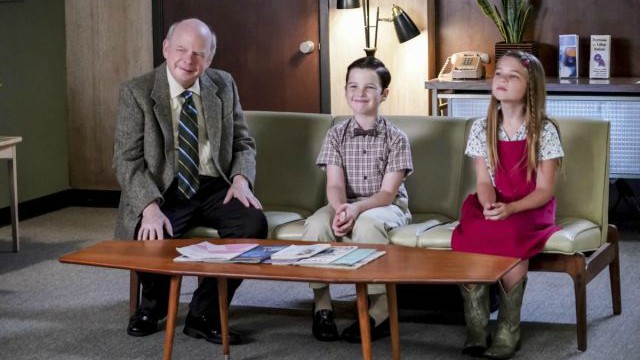 Ma anche ora che ha deciso di interrompere la sua relazione con Constance (scopri qui cosa accomuna la donna al personaggio di The Big Bang Theory), John si sta mostrando un vero gentiluomo e sappiamo bene che ha smesso di vederla solo per non farla più soffrire.
Inoltre Mary ha acconsentito alla richiesta di Sheldon, che l'ha pregata di poter continuare a frequentare l'unico uomo che sembra capirlo sulla faccia della Terra e con il quale può parlare di scienza. Per questo non solo lo ha invitato a cena, ma ha anche accompagnato personalmente suo figlio alle lezioni di Sturgis.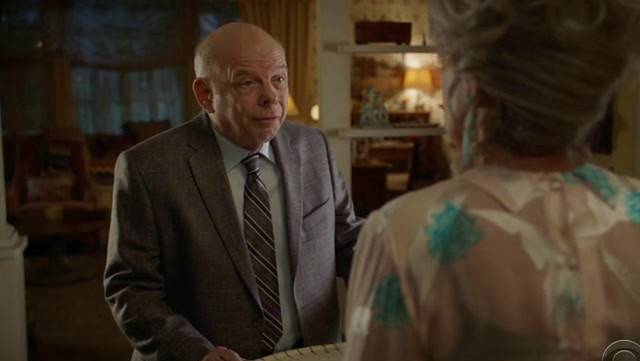 E se fosse stato un evento improvviso e tragico a spingere Sheldon a dimenticare l'uomo?
John potrebbe aver deciso da un momento all'altro di chiudere i suoi rapporti con il piccolo di casa Cooper per la stessa ragione per la quale ha voluto interrompere la sua relazione con Connie, spezzando il cuore del bambino. Ma con maggiore probabilità gli è accaduto qualcosa di terribile a cui Sheldon ha assistito: potrebbe aver avuto un attacco o essersi sentito male. Non escludo inoltre che l'uomo possa morire in questa stagione, lasciando un vuoto incolmabile nei personaggi di Young Sheldon e in noi fan.
Spero ovviamente di sbagliarmi su questo punto ma l'ipotesi appare molto probabile. Ora che John ha lasciato Connie, infatti, non c'è nessuna ragione per cui l'attore dovrebbe continuare ad apparire nella serie. O in questa stagione la nonna riuscirà a convincerlo a mettere da parte le sue paure e torneranno insieme o Wallace Shawn lascerà Young Sheldon. Inoltre, se fosse morto, potremmo capire bene perché Sheldon si sia ben presto dimenticato di lui e perché abbia scelto, in The Big Bang Theory, come mentori personaggi televisivi che erano sempre lì per lui ogni pomeriggio alla tv.