Constance "Connie" Tucker è stata la vera rivelazione dello spin-off di The Big Bang Theory e in poco tempo è diventato uno dei personaggi che più stiamo adorando in queste due stagioni dello show. La Meemaw, interpretata dalla talentuosa Annie Potts, è dolce e premurosa ma è anche una tipa tosta. Questa donna è stata una figura importante nella vita di Sheldon, come il fisico ha detto più volte. La nonna si è presa cura di suo nipote durante tutta la sua infanzia dispensando saggi consigli, preparandogli i suoi biscotti preferiti e condividendo con lui indimenticabili avventure, iniziandolo persino al gioco dei videogame. Ora l'amiamo, ma quando l'abbiamo vista per la prima volta in Young Sheldon siamo rimasti molto sorpresi. Dai racconti di Sheldon ci saremmo aspettati che sua nonna fosse stata una persona più simile a Mary Cooper: una dolce vecchina dedita unicamente alla sua famiglia, alla preghiera e al lavoro a maglia.
Connie invece è una donna che vuole ancora giustamente godersi la vita e che è molto più emancipata di sua figlia!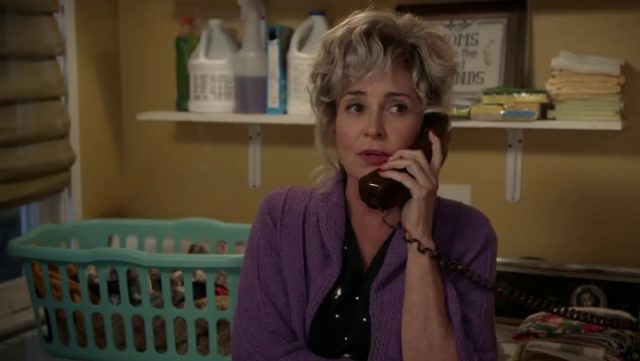 Dobbiamo ammettere che non avremmo mai immaginato che a crescere la pudica e bigotta Mary fosse stata una come Connie. E infatti Constance è molto diversa da sua figlia: ama divertirsi, bere alcol, fumare e qualche volta anche giocare d'azzardo. È anche meno apprensiva e ansiosa ed è sicuramente più permissiva con i suoi nipoti. La stessa Annie Potts ha descritto il suo personaggio come una nonna che non è ancora pronta per sedersi a lavorare a maglia su una sedia a dondolo. La Meemaw veste come l'icona degli anni '80 Dolly Parton, non vuole rinunciare alle sue uscite serali e adora scandalizzare sua figlia con le sue affermazioni. Man mano che abbiamo conosciuto questa donna, non abbiamo potuto fare a meno di amarla grazie al suo sarcasmo e al suo savoir faire. 
Come ho già detto Connie è completamente diversa dalla sua religiosa e bigotta figlia, ma somiglia davvero molto a un personaggio di The Big Bang Theory con cui non ha nessun grado di parentela.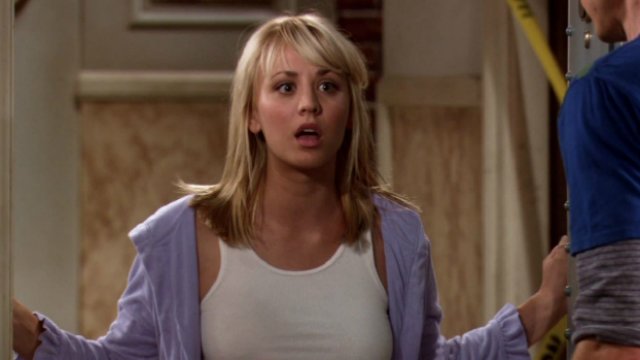 Sto ovviamente parlando di Penny, la meravigliosa protagonista della sitcom di Chuck Lorre. Cosa possono avere in comune una giovane e carina ragazza del Nebraska e la dolce nonnina di Sheldon? Molte più cose di quanto possiate pensare. Prima di tutto, sono entrambe donne sicure di sé e toste: hanno dimostrato infatti più di una volta di sapersela cavare da sole. Penny ha difeso spesso anche i suoi imbranati amici nerd così come Connie ha dovuto proteggere i suoi nipotini. Tutte e due hanno vissuto a lungo da sole e hanno dato prova di non temere nulla. Entrambe poi sono molto materne e si sono prese cura di Sheldon nel momento del bisogno, rassicurandolo, dandogli consigli o cantandogli Soft Kitty. Connie e Penny del resto hanno migliorato il protagonista di The Big Bang Theory e lo hanno aiutato a capire meglio tante cose della società che ai suoi occhi apparivano inspiegabili.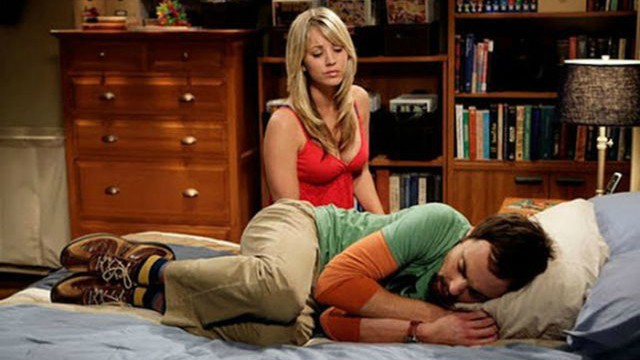 Proprio nella prima puntata in cui abbiamo visto Connie, lei ha spiegato a Sheldon come spesso il viso di una persona non sempre rifletta quello che ha dentro. E quante volte invece Penny ha aiutato il genio a uscire dal suo guscio e a fare cose che non avrebbe mai immaginato di poter fare? Volete sapere inoltre un'altra cosa che queste due donne hanno in comune? Amano scroccare il cibo dei loro vicini! Come Penny non ha mai cenato nel suo appartamento, così anche Connie preferisce mangiare tutte le sere a casa di sua figlia.
Inoltre adorano usare il sarcasmo per prendere in giro bonariamente le persone a cui vogliono bene.
Il bersaglio preferito di Constance è il suo genero George a cui la donna rivolge spesso diversi sfottò. Invece Penny canzona un po' tutti i suoi amici e ci ha regalato infatti moltissime divertenti perle in questi dodici anni. Adorano i giochi competitivi e mantenersi in forma: se Penny si è cimentata soprattutto nello yoga, invece Connie è molto brava a giocare a bowling e non si perde una lezione di acquagym. Non disdegnano nemmeno di giocare con delle console e ogni volta che si sono avvicinate a una tastiera o a joystick non vi si sono staccate prima di aver vinto il gioco. Sono inoltre sempre l'anima della festa dato che sanno essere allegre, piacevoli e divertenti in qualsiasi occasione. Ma amano anche entrambe alla follia l'alcol: le vediamo spesso infatti alzare il gomito e non si separano mai dal loro calice di vino o dal loro bicchiere da cocktail.
Sia in Nebraska che in Texas crescono ragazze toste e meravigliose e Penny e Connie ce lo hanno mostrato!
Sarà per questa ragione che entrambe hanno avuto molti spasimanti e corteggiatori. Nelle prime stagioni di The Big Bang Theory la bella biondina non ha fatto innamorare solo tutti i protagonisti della serie tv (eccetto Sheldon ovviamente), ma è anche uscita con un gran numero di uomini. La ragazza è abbastanza sexy e divertente. Ma anche Connie non è da meno: in una puntata di Young Sheldon ha presentato infatti a suo nipote uno dei suoi fidanzati e non ha mai nascosto quanto le piaccia essere corteggiata e ammirata da diversi uomini.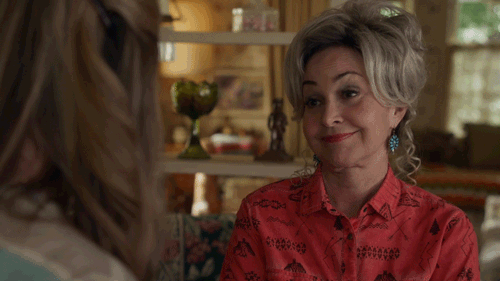 Ma entrambe alla fine hanno messo la testa a posto e hanno donato il cuore a un solo uomo e tra i tanti spasimanti hanno scelto entrambe un nerd patito della fisica. La relazione che hanno le due donne nella serie infatti ha fin troppe analogie: come Penny in The Big Bang Theory si è messa con Leonard, rendendolo meno imbranato e sfigato, lo stesso ha fatto Constance con il dottor John Sturgis. Inoltre in queste due coppie sono le donne a comandare i loro compagni, che le adorano così tanto da baciare il terreno dove camminano. Ma anche John e Leonard sono molto simili: non avevano mai avuto molto successo con l'altro sesso prima di incontrare la loro metà.
Le due donne sono cambiate grazie a queste relazioni! Uscendo con delle persone più acculturate sono state costrette a partecipare a occasioni formali in cui, pur sentendosi inadeguate, sono riuscite a farsi valere e a mostrare il loro valore.
Gli opposti si attraggono e si completano a vicenda.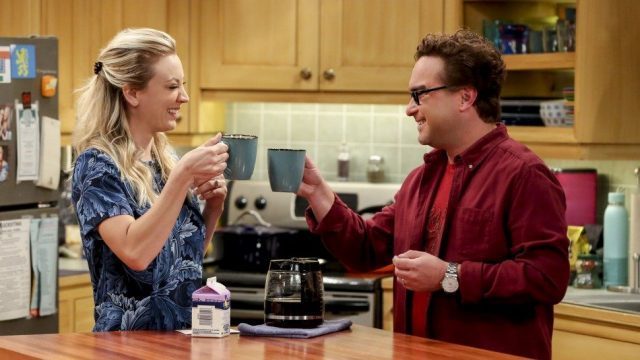 Se gli autori dovessero confermare questa nostra impressione potremmo svelare uno dei misteri più interessanti di The Big Bang Theory (leggi qui altre 5 cose poco chiare della sitcom che Young Sheldon ci deve spiegare). Ci siamo sempre chiesti come abbiano fatto due persone così diverse come Sheldon e Penny a diventare grandi amici. La ragazza è diventata infatti in pochi anni una figura di riferimento nella vita del fisico, pur non condividendo con lui nessun interesse. Lui le ha infatti anche rivelato segreti che nessun altro conosceva e si è sfogato con lei tante volte.
E se Sheldon si fosse avvicinato tanto alla biondina perché lei gli ricordava la sua adorata Meemaw?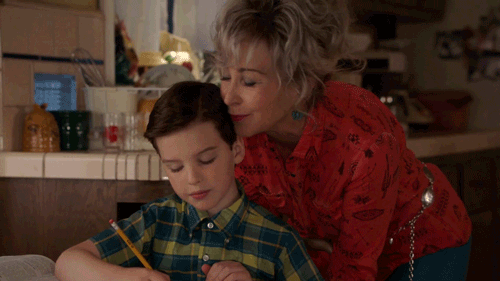 Non sarebbe così strano pensare che il ragazzo abbia riconosciuto in Penny tutte le qualità che aveva amato in Connie e che si sia comportato con lei, trattandola come se fosse stata la sua nonnina. Potremmo quindi dire in tal caso che la protagonista di The Big Bang Theory abbia per tutti questi anni fatto da nonna a Sheldon, senza che noi ci fossimo accorti di nulla.