La prima cosa che mi sento di dire dopo il tredicesimo episodio della dodicesima stagione di The Big Bang Theory è: finalmente! Ne è passato di tempo da quando abbiamo parlato di Amy e Sheldon. In questo episodio siamo arrivati al dunque. E non mi riferisco solo al grande ritorno di "Divertiamoci con le bandiere", ma allo sviluppo della storyline della coppia. Siamo passati dalla scoperta della Super Asimmetria, allo sconforto dopo aver scoperto che uno scienziato russo aveva già preso in considerazione la teoria e l'aveva confutata. Dal pubblicare ugualmente la ricerca a essere in lizza per un premio Nobel. È stata un'emozionante corsa sulle montagne russe, bisogna ammetterlo.
E non è ancora finita.
Sheldon e Amy scoprono che la loro teoria è stata provata da due scienziati del Fermilab, un laboratorio di ricerca di Chicago. La notizia non può che essere accolta con molto entusiasmo. Poi però arriva il momento di conoscerli e le cose non vanno secondo i piani. Il dottor Pemberson e il dottor Campbell (nientemeno che il Kevin di How I Met Your Mother) rivelano del modo in cui hanno confermato la teoria e non è affatto divertente. Sembra, infatti, che loro stessero già lavorando a un esperimento che li aveva condotti a dei risultati inspiegabili. Ma poi è arrivata la teoria della Super Asimmetria ed è stato tutto un gigantesco incidente.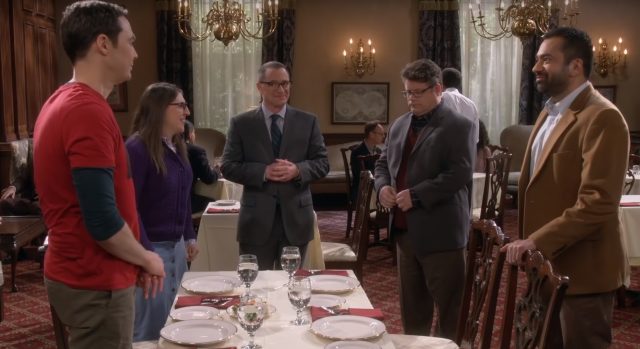 Ma non finisce qui. I due potrebbero diventare papabili vincitori del Nobel. Come fa notare Howard, anche Cristoforo Colombo credeva di essere in India, eppure riconosciamo in lui la persona che ha scoperto l'America. Ora immedesimatevi in Sheldon. Lui sapeva che nella sua vita avrebbe fatto grandi cose. E noi sappiamo bene che il Nobel rientra nei suoi piani.
Ora che finalmente, con l'aiuto di Amy, si è avvicinato a questo traguardo, il tutto potrebbe scomparire per colpa di un paio di fisici che non sapevano quello che stavano facendo.
Sono loro a doversi arrendere, è vero. Ma non hanno intenzione di farlo. Ed è qui che cominciano i problemi. Loro potrebbero anche prendersi il merito insieme a Sheldon e Amy, ma solo un team composto da un massimo di tre persone può vincere il Premio Nobel. E indovinate chi è l'elemento sacrificabile? Amy. Dopotutto, lei è una neurobiologa. Perché dovrebbe vincere il Nobel per la fisica? Sheldon decide di non voltare le spalle a sua moglie e chiede comunque al rettore della Caltech di raccomandare entrambi alla Commissione per il Nobel.
Questo è un chiaro esempio di come il fisico teorico sia cambiato. Tempo fa non avrebbe mai nemmeno considerato l'opzione di rinunciare all'opportunità di vincere il Nobel (o, in questo caso, far diminuire le probabilità di vittoria) per una donna. Eppure, eccolo qua. Sposato e pronto a fare di tutto per Amy. Che, per inciso, è anche l'unica persona da cui lui si lascerebbe abbracciare.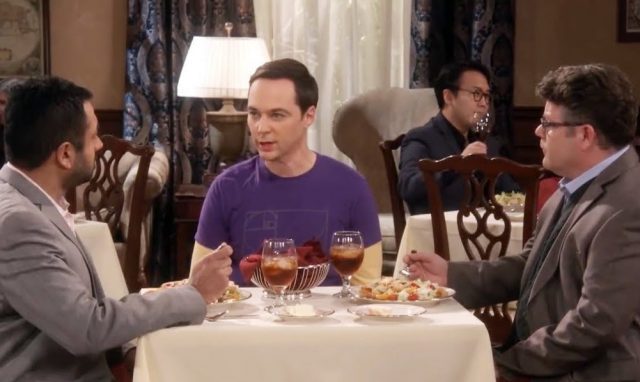 Contemporaneamente, in questa puntata di The Big Bang Theory, arrivano delle buone notizie per la carriera di Bernadette e, conseguentemente, anche per quella di Penny.
La prima è pronta a lanciare il farmaco anti-infiammatorio a cui ha lavorato per tre anni e la seconda è stata scelta come capo marketing per il prodotto. C'è solo un problema. Penny non vuole lavorare con la sua amica perché non si sente all'altezza. Il che ci è nuovo. Non sono tante le volte in cui ci è capitato di vedere un personaggio come Penny di The Big Bang Theory, dominato dall'insicurezza.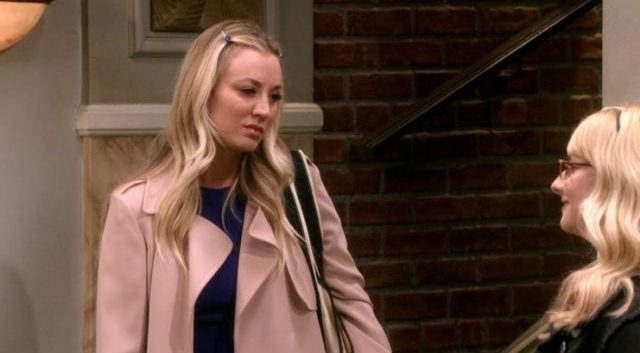 A questo punto sta a Bernadette cercare di convincerla, utilizzando il suo super potere: il saper essere davvero convincente. A suo dire, questa sua capacità le serve per aiutare le persone, lasciandogli credere di aver fatto tutto da sole. E anche questa volta funzionerà.