Il libro sequel di The Handmaid's Tale non è ancora stato pubblicato ma sembra già suscitare il vivido interesse di Hulu e MGM Television che avrebbero firmato per una sua trasposizione televisiva. "The Testaments", sequel del fortunato libro di Margaret Atwood da cui è stata tratta l'omonima serie tv, uscirà in Canada e Stati Uniti il prossimo 10 settembre.
Eppure, come riportato dal Time, Hulu sta avendo già delle discussioni preliminari con lo showrunner Bruce Miller in merito alla sua trasposizione televisiva.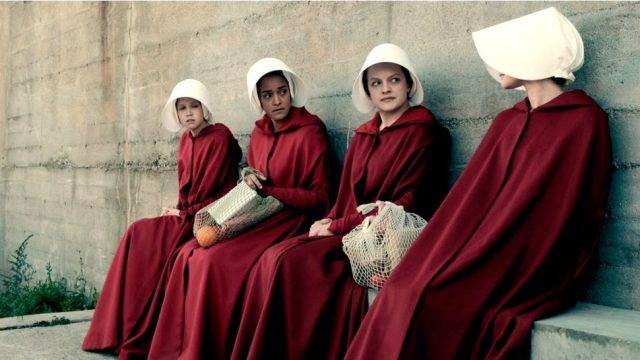 La terza stagione di The Handmaid's Tale si è conclusa da pochissimo (qui la nostra recensione). E non meno di una settimana fa ci eravamo chiesti in questo articolo come e per quanto ancora la serie potesse andare avanti. Oggi potremmo aver avuto la risposta. Si sa infatti da prime indiscrezioni che The Testaments narrerà eventi distanti quindici anni da quanto accaduto nel finale del libro (e della prima stagione della serie). La narrazione avverrà questa volta attraverso gli occhi di Zia Lydia e di altre due ragazze in un'era che vede Gilead essere ormai fragile e in netto declino.
Insomma sembra ormai ufficiale che il futuro televisivo di The Handmaid's Tale risieda proprio in The Testaments. E noi non vediamo l'ora di sapere cos'ha in serbo per noi Margaret Atwood!