La scorsa settimana abbiamo assistito al finale di stagione del terzo capitolo di The Handmaid's Tale (qui potete trovare la nostra recensione) e ci siamo ritrovati a nuotare in un fiume di lacrime e domande. Infatti, per quanto l'atto finale di questa terza stagione sia perfettamente all'altezza della potenza emotiva della serie, lascia aperti numerosi quesiti sul futuro di The Handmaid's Tale. Quesiti di diversa natura che confluiscono tutti nella stessa direzione, portando lo spettatore a domandarsi quanto la serie abbia ancora da raccontare. Il gioiellino di Hulu ci ha abituato a standard elevatissimi fin dal primo episodio. Di cose da dire ne ha avute moltissime, sia durante che dopo la fase prettamente ispirata al libro da cui è tratta.
The Handmaid's Tale infatti nasce come trasposizione televisiva dell'omonimo libro della scrittrice canadese Margaret Atwood.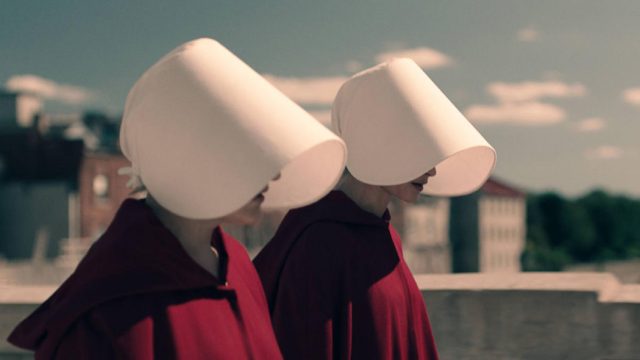 Tutta la prima stagione racconta le vicende narrate nel libro restando fedele allo stesso in modo del tutto condivisibile. La conclusione della stessa coincide con il finale del romanzo, perciò la notizia di una seconda stagione nel 2018 ha suscitato ampia curiosità nei fan. Le aspettative non sono state deluse. Gli sceneggiatori della serie hanno saputo camminare sulle proprie gambe – al di fuori della guida letteraria – facendo onore al mondo immaginato dalla Atwood. Il percorso narrativo della seconda stagione è stato fluido e perfettamente coerente con quanto visto nella prima. Quanto di nuovo apportato ha ben rappresentato la risposta alle domande che ogni fan – tanto del libro quanto della serie – avrebbe potuto porsi. Un'affermazione simile potrebbe essere fatta anche in merito alla terza stagione, ma non con le dovute precisazioni.
Se la seconda stagione ha voluto focalizzarsi ancora sul nucleo familiare dei Waterford mettendo al centro della narrazione la gravidanza di June e la sue ribellione, la terza compie scelte narrative ben diverse.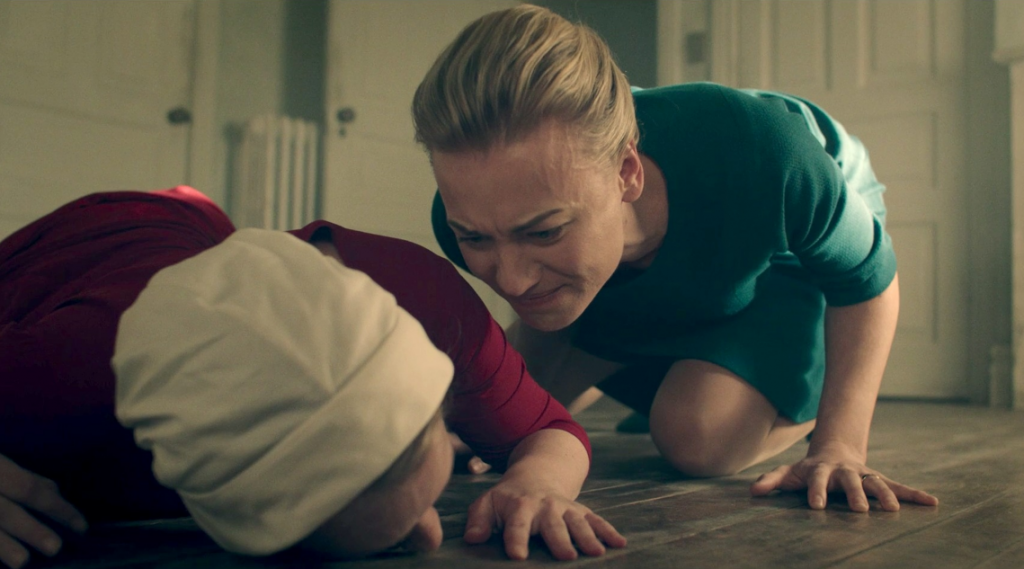 Ciò non la rende qualitativamente inferiore alle prime due stagioni, anche se forse meno travolgente (ne abbiamo parlato qui). Quel che è certo è che giunti ormai alla fine di questo terzo capitolo narrativo sorge spontaneo il dubbio in merito a cosa The Handmaid's Tale abbia ancora da raccontarci. Abbiamo conosciuto la ferocia di Gilead, le mille implicazioni della stessa, le cause che hanno portato a tutto ciò e le eccezioni di un mondo tanto perverso. La storia del paese delle libertà rovesciato da un fanatismo religioso che va ben oltre il semplice conservatorismo ci ha mostrato quanto delicato sia l'equilibrio di un progressismo come quello moderno che appare spesso invincibile.
The Handmaid's Tale ci ha insegnato a guardarci dai fanatici del ritorno ai valori domestici ma anche a non sottovalutare i rischi della società moderna. Ha restaurato il concetto di libertà nella sua accezione più pura ricordandoci quanto inestimabile sia il suo valore. Specialmente quando abbraccia le più semplici delle nostre azioni, quelle che diamo per scontato. E per farlo la serie ci ha portato tra gli orrori di una violenta repressione sociale, di un abbattimento drastico delle libertà, della riduzione delle donne a meri oggetti. Ci ha mostrato l'umanità (in senso lato) di ogni protagonista. Uno spettro emotivo che abbraccia per ognuno di essi contraddizioni e debolezze, punti di forza e sensibilità. Il buono e anche il marcio interiore che non risparmia nessuno su questa Terra.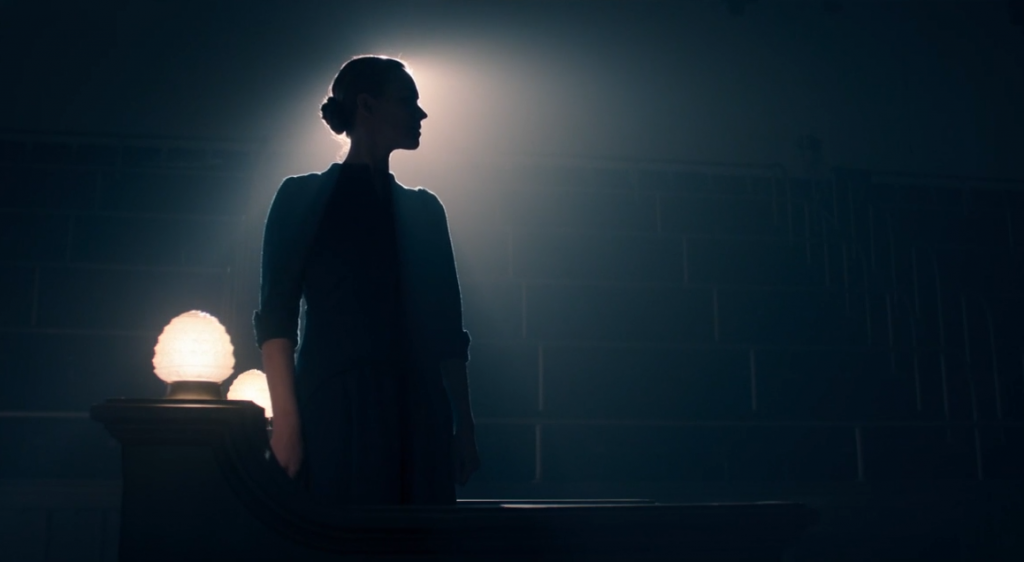 E poichè – come cantava qualcuno – il pensiero, come il mare, non lo puoi arginare, la serie ci ha mostrato il rovescio della medaglia. La Resistenza che nasce spontaneamente insinuandosi laddove l'oppressore crede di poterla aver vinta a muso duro.
La terza stagione ha voluto raccontare questo: l'impossibilità di una perpetua, incontrastata oppressione. La lotta che nasce e continua instancabile da parte di chi non si arrende all'ingiustizia. Ha approfondito la psicologia di molti personaggi, raccontato nuove storie, nuovi trascorsi, colmato dei buchi e chiuso il cerchio con l'avvento di una rivoluzione. Ma cosa viene dopo? Abbiamo assistito nel corso di tre stagioni, tra flashback e presente, alla nascita, al potere e al declino di Gilead. Ma non alla sua caduta. Il primo pensiero è che sia questo ciò che la quarta stagione (ormai ufficialmente rinnovata) ha intenzione di raccontare. Ma avrebbe davvero presa sullo spettatore un simile fulcro narrativo in ambito distopico?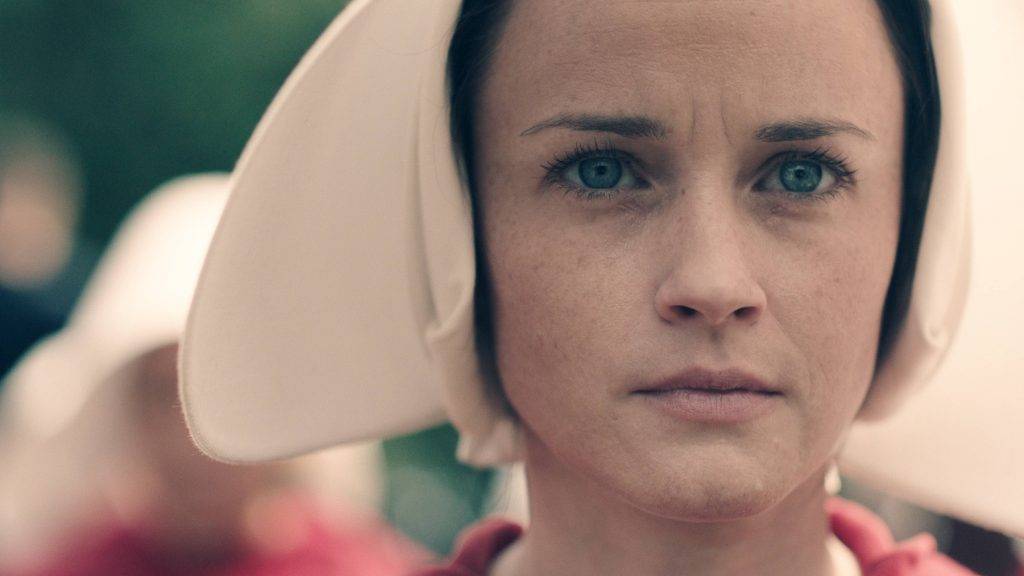 Il suddetto genere, che qualifica The Handmaid's Tale fin dai suoi esordi letterari, è notoriamente caratterizzato da un tono pessimistico, inquietante. Una sfumatura per lo più ottimistica, come può essere la – seppure sofferta – caduta di Gilead rischia di sembrare "anacronistica". L'altra possibilità è che si vada avanti con l'orrore mostrando nella quarta stagione le conseguenze che si presume dovranno subire le ancelle e le marte artefici della fuga dei bambini in questo finale. In questo caso tuttavia si rischierebbe di cadere nella ripetitività. Sono ormai tre i finali di stagione che vedono June al centro di un atto sovversivo di cui bisognerà pagare le conseguenze. E se ognuno di questi ha lasciato spazio a delle vie di fuga non si può certo credere che ciò possa andar avanti per sempre.
Cosa ne sarà quindi di June? Non siamo in Game of Thrones quindi sembra difficile immaginarla appesa al muro. Più plausibile sembra una condanna alle Colonie, ma sono solo congetture. Prima di tutto bisognerà vedere se rivedremo l'eroica ancella camminare sulle sue gambe.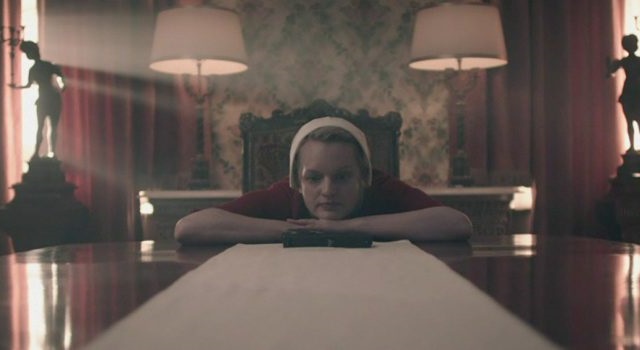 L'abbiamo lasciata nel finale di stagione gravemente ferita, nonchè colpevole di omicidio e tradimento. Di certo è altrettanto ampia la ferita inferta a Gilead, aggravata dal comandante Lawrence ormai alleato della Resistenza e intento a rimediare ai suoi guai come Eleanor avrebbe voluto. Nonchè dall'arresto di entrambi i Waterford, detenuti in Canada e collaborazionisti. O per lo meno Fred.
È probabile che nella prossima stagione vedremo Gilead dover affrontare se stessa e altre entità governative a livello internazionale. Potremmo assistere a questo attraverso le storyline di Fred e Serena, che al momento sembrerebbero quelle più interessanti da approfondire perchè rinnovate dalla loro inaspettata condizione. Senza dimenticare le domande circa la sorte di Nick. È stato lasciato da parte per tornare a coprire un ruolo importante nella prossima stagione? Vedremo.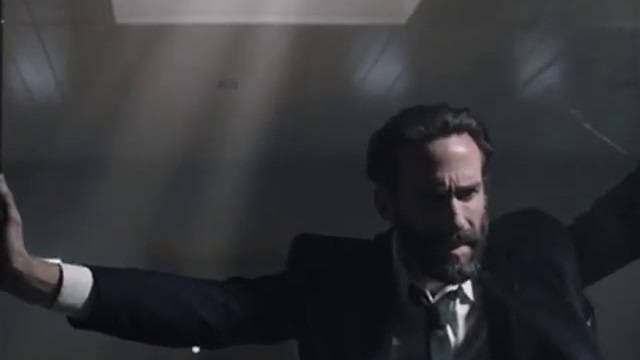 Di certo una novità che porta anche a interrogarsi in merito alle implicazioni con la serie è l'imminente pubblicazione del romanzo sequel dell'opera da parte di Margaret Atwood.
Lo scorso dicembre, infatti, la scrittrice canadese ha annunciato ufficialmente, tramite la sua casa editrice, la pubblicazione di The Testaments (I Testamenti). Il romanzo – che verrà pubblicato in Canada e Stati Uniti il prossimo 10 settembre – sarà ambientato a 15 anni di distanza da ciò che è accaduto nel finale del libro (e della prima stagione della serie tv). Si sa che sarà narrato attraverso il punto di vista di tre personaggi femminili. Sembra quindi ipotizzabile che il destino della quarta stagione di The Handmaid's Tale possa essere strettamente connesso con il sequel scritto dalla stessa autrice.
Margaret Atwood ha dichiarato testualmente di "aver preso ispirazione per scrivere questo libro dal mondo che in cui viviamo oggi". Forse qualcosa ci sta sfuggendo di quanto possa essere raccontato dalla serie nella sua quarta stagione. E date le dichiarazioni della Atwood sembra proprio che quel qualcosa provenga dalla nostra stessa realtà. Di qualunque cosa si tratti, siamo certi che la penna che ha scritto la storia di Gilead ci farà riflettere ancora. Forse The Handmaid's Tale ha davvero concluso ciò che aveva da raccontare, ma The Testaments ha intenzione di aprire nuovi orizzonti.
May Margaret Atwood open.