Avete presente il famoso, famosissimo effetto nostalgia? Quello che nonostante tutto ci spinge a continuare serie che sappiamo essere diventate pessime? Che ci fa seguire attori nonostante non siano più nel loro periodo buono da anni? Lo stesso effetto nostalgia che ci tiene ancorati a una serie, a un personaggio, a una coppia pur essendo consapevoli che non andremo mai da nessuna parte, che il periodo d'oro è finito e ora abbiamo solo lacrime, sangue e sofferenza?
Io sì. E sono sicura che lo conosciate perfettamente anche voi.
Tutti noi abbiamo una serie che ameremo a prescindere dai livelli di trash. Tutti abbiamo una ship che continueremo a venerare, e non saranno gli sceneggiatori a farci cambiare idea, né le circostanze avverse.
Un tale livello di fedeltà dovrebbe essere encomiabile. Normalmente potrebbe esserlo, se parte da uno spettatore, da un fruitore. Un po' meno se invece sono gli sceneggiatori stessi di una serie a soffrire dell'effetto nostalgia.
Non è un segreto che The Big Bang Theory non sia più la serie che era qualche anno fa. Tutti lo dicono, persino chi non la segue. Ovunque si sente dire che The Big Bang Theory ha perso ciò che la rendeva originale come serie, che è diventata la semplice storia di tre coppie di amici (più un single!). Non saranno molti, ma qualcuno dice che non fa più ridere come un tempo.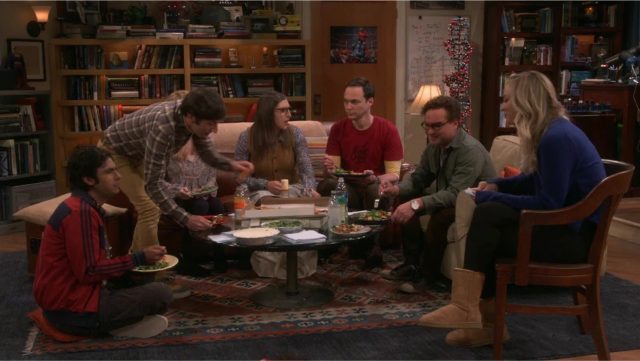 Io continuo a ridere e a divertirmi guardando The Big Bang Theory, e forse un po' il responsabile è proprio quel famoso effetto nostalgia che mi spinge a continuare a seguire con affetto e interesse le vicende di quei personaggi ai quali col tempo mi sono affezionata.
Sheldon e Amy, che da coppia con tantissimi problemi sono cresciuti fino a diventare marito e moglie. Howard e Bernadette, già genitori stabili da qualche anno. Raj, che ha imparato a parlare con le donne e ad aprirsi…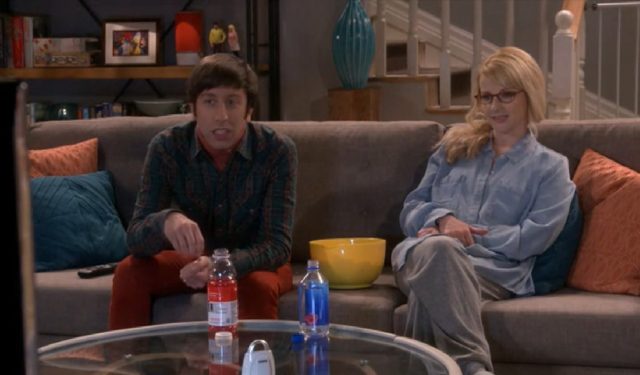 E poi ci sono Leonard e Penny. Che sono un tasto dolente un po' per tutti.
Sono proprio quella coppia che non riusciamo a odiare, che nonostante tutto vorremmo vedere insieme e felice fino alla fine, proprio a causa dell'effetto nostalgia.
Ed evidentemente non siamo gli unici a volerli insieme a prescindere.
The Big Bang Theory è iniziato con loro. Leonard è stato il primo del quartetto a innamorarsi, il primo a cercare di fare innamorare una donna di lui.
Lui e Penny sono stati i primi per noi spettatori. Ecco perché nonostante i loro continui litigi, le incomprensioni, i tira e molla durati per nove stagioni non riusciamo ancora a gettare la spugna sul loro rapporto.
Ci piace pensare che siano quella coppia che riesce a superare tutto e a ricominciare ad amarsi esattamente come il primo giorno. Ci siamo affezionati all'idea di Leonard e Penny insieme. Lo eravamo già all'inizio di The Big Bang Theory, quando esistevano solo nelle fantasie del fisico, e lo siamo ancora adesso. Nonostante tutto.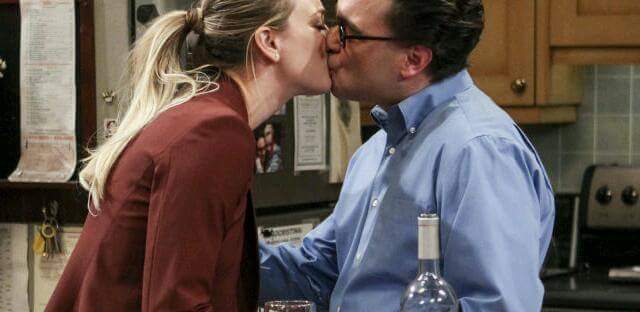 Una buona fetta di pubblico guarda The Big Bang Theory e sogna la realizzazione di un sogno come quello di Leonard, o spera in un rapporto che possa andare avanti per sempre, superando litigi e difficoltà. Esattamente come quello di Leonard e Penny.
Sembra, tra l'altro, che anche gli sceneggiatori li vogliano insieme a tutti i costi.
Qualsiasi altra coppia si sarebbe lasciata dopo la prima dozzina di litigate. The Big Bang Theory invece ci ha abituati a una dozzina di litigi per stagione (!) tra i due innamorati. Eppure eccoli lì, ancora insieme, che si amano ancora. Nonostante tutto.