Fino ad ora Young Sheldon ci ha fatto comprendere meglio uno dei personaggi più celebri e amati delle serie tv, Sheldon Cooper. Il protagonista di The Big Bang Theory infatti ha sempre manifestato una serie di fobie e abitudini piuttosto particolari che ci hanno sempre sorpreso, ma che ora, dopo aver guardato le puntate dello spin-off, possiamo comprendere meglio. I vari episodi di Young Sheldon infatti ci hanno mostrato come sia nata la passione del piccolo genietto per i fumetti e per i videogiochi, ma anche l'origine della sua battuta più iconica, Bazinga (leggi qui per saperne di più).
Ci sono però ancora alcuni misteri di The Big Bang Theory che nello spin-off non sono ancora stati spiegati. Scommettiamo però che prima o poi avremo le risposte alle nostre domande grazie agli autori di Young Sheldon!
1) Perché Sheldon non tollera la presenza di altre persone nella sua camera da letto?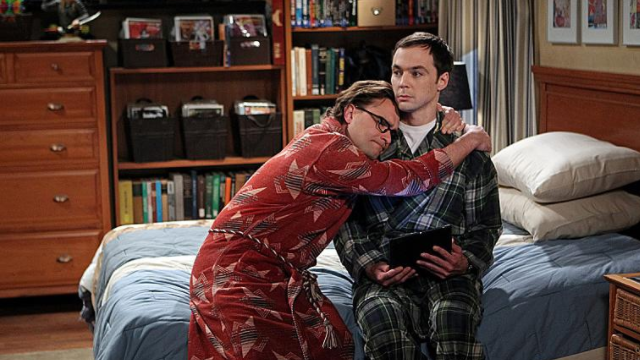 Facciamo un attimo un piccolo salto nel tempo per ricordare com'era Sheldon nelle prime stagioni della celebre sitcom: ricorderete sicuramente quanto fosse un disadattato sociale e quanto sembrasse strano non solo ai nostri occhi, ma anche a quelli dei suoi amici. Tra le tante regole che aveva imposto al suo povero coinquilino Leonard e ai suoi amici c'era anche quella di non entrare mai nella sua stanza. Col tempo poi Sheldon è cambiato e ha smussato un po' questi suoi difetti: a dimostrarlo il fatto che ad esempio ora si sia sposato e dorma accanto a sua moglie senza nessun problema. Ma perché non voleva che nessuno entrasse in camera sua?
La questione si fa ancora più interessante se riflettiamo sul fatto che lui ha condiviso per anni la stanza con la sua gemella Missy. Inoltre in Young Sheldon abbiamo visto come il ragazzino abbia mostrato la sua stanzetta sia a Tam che a Paige. Perché poi da adulto invece si è rifiutato di farlo? Non escluderei l'ipotesi che possa essere stato qualche scherzo malefico ordito da Missy ad averlo convinto a non permettere più a nessuno di entrare nella propria camera. Chissà se scopriremo mai la ragione di questo cambio d'opinione…