5) Come si chiama il padre di Penny?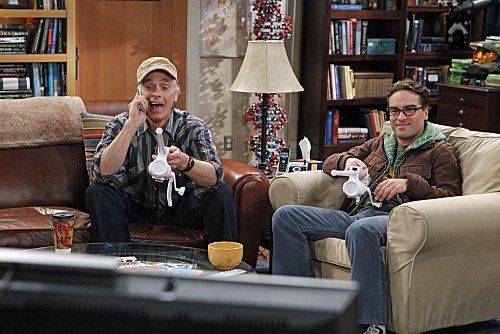 La maggior parte dei fan di The Big Bang Theory non avrà fatto caso a questo errore di continuità, ma noi vogliamo farvelo notare.
Nell'episodio The Maternal Capacitance, durante la seconda stagione della serie, Penny dice che il nome di suo padre è Bob. In seguito, quando l'uomo va a trovare sua figlia (che finge di stare ancora con Leonard), quest'ultima lo presenta come Wyatt.
Qual è, allora, il nome del padre di Penny?
The Big Bang Theory non è perfetta, come non lo è nessuna serie tv. È innegabile che alcuni errori avrebbero potuto essere evitati con facilità, ma possiamo perdonare gli autori: dopotutto, ci hanno regalato dodici anni di risate!