279 episodi, tante risate e qualche lacrima. The Big Bang Theory ci ha fatto compagnia per dodici anni, facendoci innamorare come poche altre sitcom hanno fatto.
Come ben sappiamo, e come abbiamo ribadito spesso, non è tuttavia perfetta: ci sono degli errori e stranezze che ancora oggi ci fanno storcere il naso. Noi, però, non possiamo fare a meno di amarla; anche se abbiamo notato varie incongruenze nel corso delle dodici stagioni dello show, sappiamo bene che anche le migliori serie tv a volte peccano.
Oggi vogliamo parlarvi nello specifico di cinque errori di continuità che abbiamo notato in The Big Bang Theory. Vediamo se voi li avete già individuati!
1) L'arredamento dell'appartamento di Penny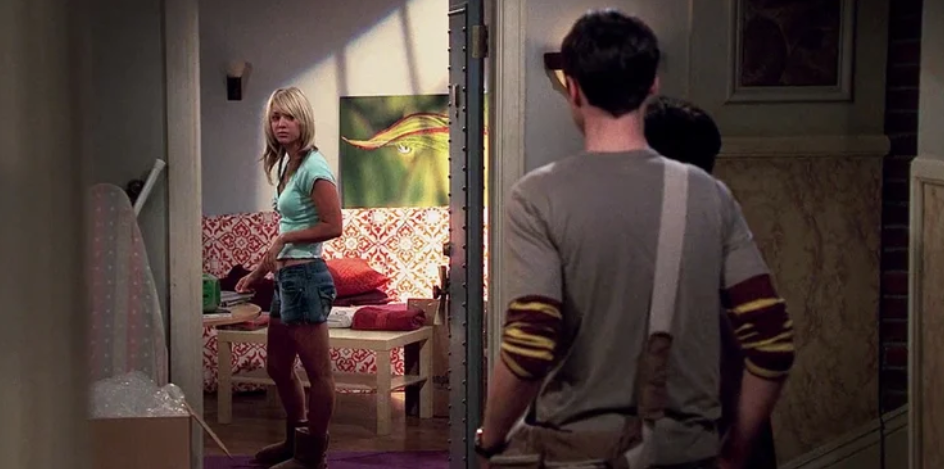 Nel primo episodio di The Big Bang Theory, Leonard e Sheldon vedono Penny nel suo nuovo appartamento mentre sistema le sue cose. Anche noi abbiamo avuto modo di sbirciare nel salotto della ragazza, notando che non è come ce lo ricordavamo.
L'appartamento di Penny nel pilot di The Big Bang Theory è completamente diverso rispetto a come sarà dopo. Negli episodi seguenti, infatti, quando Penny aprirà la porta noi potremo vedere dietro di lei la cucina; nella prima puntata, invece, vediamo soltanto un divanetto.