The Big Bang Theory ci fa compagnia ormai da molti anni. Ci ha fatto ridere, riflettere e ci ha persino fatto commuovere. Uno degli episodi più tristi dell'intera serie è senza dubbio l'8×15, "The Comic Book Store Regeneration", in cui scopriamo che la mamma di Howard è morta durante il sonno.
Sin dalle prime puntate di The Big Bang Theory abbiamo appreso che il rapporto tra l'ingegnere e sua madre non era esattamente idilliaco. I due si ritrovavano spesso a battibeccare perché la donna continuava a trattare suo figlio come fosse un bambino. Apparentemente Howard si lamentava del trattamento riservatogli, ma in fondo sappiamo che ne era contento.
Nonostante ciò, abbiamo sempre saputo che l'ingegnere di The Big Bang Theory era molto affezionato alla sua mamma. La donna, infatti, ha cresciuto suo figlio da sola senza mai fargli mancare nulla.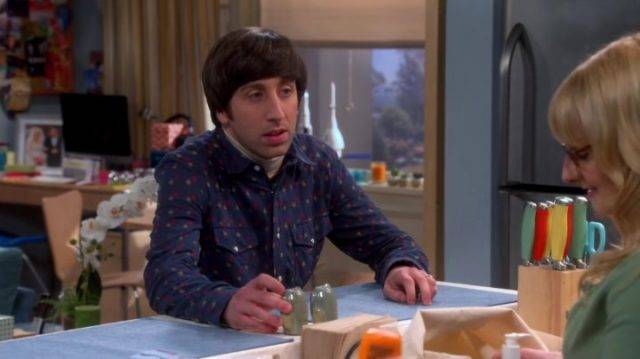 La morte della Signora Wolowitz ci ha spiazzati, anche se in realtà non abbiamo mai visto il suo volto. La sua voce era infatti solita assordarci ogni due per tre: non l'abbiamo mai sentita dialogare tranquillamente con suo figlio. Sarà per questo che poi Howard si è sposato con Bernadette, la donna con la voce più squillante del mondo?
Ciò che non tutti sanno, tuttavia, è che la voce della Signora Wolowitz era data dalla straordinaria Carol Ann Susi. L'attrice è morta l'11 novembre 2014, dopo una breve lotta contro una forma aggressiva di cancro. Aveva soltanto 62 anni.
Chuck Lorre, Steven Molaro, Bill Prady e la CBS, canale statunitense che trasmette The Big Bang Theory, resero omaggio all'attrice con queste toccanti parole:
La famiglia di The Big Bang Theory oggi ha perso un amato membro con la scomparsa di Carol Ann Susi, che ha dato voce in modo divertente e memorabile alla Signora Wolowitz. Mai vista dal pubblico, il personaggio della Signora Wolowitz è diventato un mistero nel corso delle otto stagioni. Ciò che non era un mistero, ad ogni modo, era l'immenso talento e il tempo comico di Carol Ann, che erano sullo schermo in ogni sua indimenticabile apparizione. Oltre al suo talento, Carol Ann era una costante fonte di gioia e gentilezza per tutti. I nostri pensieri e le nostre più profonde condoglianze vanno alla sua famiglia in questo difficile momento.
Carol Ann Susi aveva origini italiane, ma è nata a Brooklyn il 2 febbraio 1952. Per inseguire il suo sogno di diventare un'attrice, poi, ha iniziato a studiare all'HB Studio di New York, trasferendosi in seguito definitivamente a Los Angeles.
La sua carriera, durata circa 40 anni, l'ha portata a recitare sia in teatro che in televisione. Carol Ann ha infatti preso parte a diverse serie tv, tra le quali Sabrina, Vita da Strega, Six Feet Under, Grey's Anatomy e Ugly Betty.
Negli ultimi anni era diventata più popolare proprio per aver prestato la propria voce a Debbie Wolowitz, personaggio che abbiamo imparato ad amare pur non avendo mai avuto modo di vederla realmente.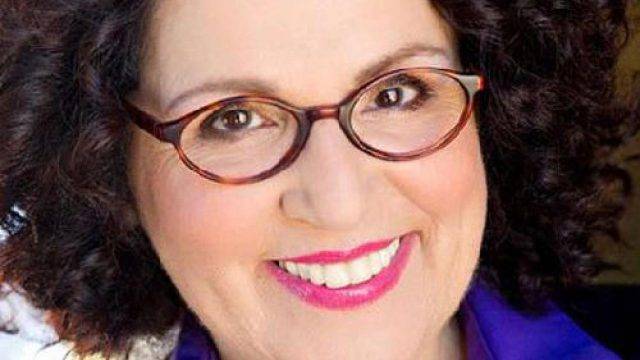 Da tutti descritta come una donna amorevole e divertente, dopo la sua morte i produttori hanno deciso di renderle omaggio in un modo tenero e commovente. Hanno infatti fissato al frigorifero dell'appartamento di Leonard e Sheldon una piccola foto dell'attrice, affermando: "In questo modo rimarrà sempre con noi".
La morte del personaggio che non abbiamo mai realmente conosciuto è stato un duro colpo anche per i fan della serie, che speravano di poter "incontrare" prima o poi la rumorosa Debbie Wolowitz. Vedere la sofferenza di Howard ci ha inoltre fatti sentire un po' più vicini al personaggio, verso il quale abbiamo provato una forte empatia. Insomma, la signora Wolowitz forse era un po' difficile da sopportare, ma dopotutto… la mamma è sempre la mamma.