La maggior parte degli addicted ha conosciuto la bella Kaley Cuoco già molto tempo prima della celeberrima The Big Bang Theory. La sitcom 8 semplici regole e la serie tv Streghe sono soltanto alcuni degli show a cui ha partecipato la Cuoco. Nonostante abbia preso parte a più serie tv che film, tuttavia, oggi vogliamo scovare qualche pellicola in cui possiamo ritrovarla.
Primogenita di Gary Carmine Cuoco e di Layne Ann Wingate, è nata il 30 novembre 1985 e ha una sorella minore di nome Briana.
La sua carriera è iniziata nell'ormai lontano 1992 e nel 2004 è stata nominata come settantaquattresima donna più sexy degli Stati Uniti al FHM-US's 100 Sexiest Women. Nel 2011 ha condotto la cerimonia di premiazione ai Teen Choice Awards e quelle dei People's Choice Awards 2012 e 2013. Nel 2014 ha poi ricevuto una stella sulla Hollywood Walk of Fame.
La maggior parte dei divoratori seriali ama Kaley Cuoco per la sua bellezza e la sua bravura, ma possiamo dire davvero di aver visto tutti i film a cui ha partecipato? Oggi ve ne proponiamo 5!
1) GROWING UP BRADY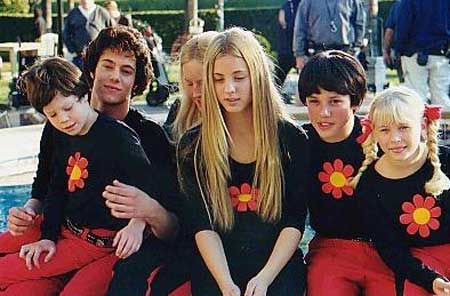 Growing Up Brady, film del 2000 che vede Kaley Cuoco accanto ad Adam Brody, alla regia Richard A. Colla e alla sceneggiatura Barry Williams.
Il film ci racconta la storia un po' romanzata della sitcom The Brady Bunch (La famiglia Brady), dove Williams interpretava Greg Brady.
Nonostante la sua prima apparizione fosse del 1992, fu proprio questo film a far conoscere maggiormente la Cuoco. Da questo momento in poi, infatti, la sua carriera è stata in continua ascesa.