Infame, ma necessaria premessa: codesto insieme di sillabe contiene qualche spoiler, se ne raccomanda la lettura a un pubblico di adulti consenzienti e coscienti di aver appena letto questo mini-foglietto illustrativo d'apertura. Tenere lontano dalla portata degli analfabeti.
"Sons of Anarchy" è una Serie TV stracolma di momenti drammatici, struggenti e, più in generale, tristi. Non occorre certo specificare che tali atmosfere oscure non fanno altro che innalzare il livello qualitativo dell'opera di Kurt Sutter, che proprio per questo suo continuo saliscendi di emozioni è riuscita negli anni ad avere un successo a dir poco fantastico.
Non indugiamo oltre dunque: vi proponiamo immediatamente gli 8 episodi più strazianti dell'epica e decadente cavalcata dei SAMCRO. Reggetevi forte, per quanto bellissimo, riviverli non sarà facile.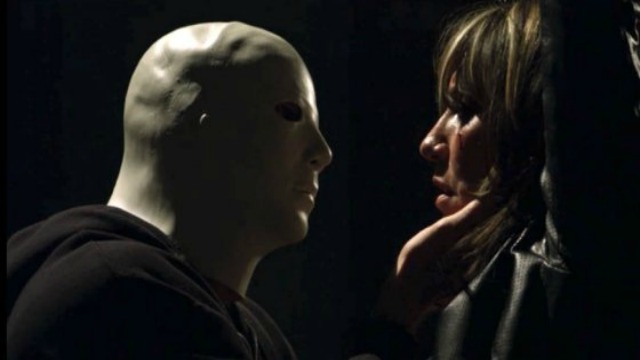 1) UN NUOVO NEMICO (2×01) – Ahinoi, vi abbiamo già parlato di questo nefasto episodio, quello dello stupro di Gemma Teller Morrow. Il "nuovo nemico" a cui si riferisce il titolo e nientemeno che Ethan Zobelle, cervello di un gruppo di estremisti che ha in A.J. Weston il suo braccio armato e che è deciso a far sloggiare i Sons of Anarchy da Charming. Un avvertimento, due e poi si passa subito alle maniere forti: Gemma viene rapita grazie a un bieco inganno, incatenata e violentata a più riprese da vari manigoldi facenti parti del suddetto gruppo rivale. "Girl from the North Country", canzone originariamente scritta da un certo Bob Dylan e qui eseguita dai Lions accompagna questi pesantissimi 4 minuti con una carica empatica fortissima che vi trascinerà fino alla fine, fino a quando quei maledetti avranno finito…ignari della tremenda vendetta che di lì a poco li colpirà.