# #
Infame, ma necessaria premessa : codesto insieme di sillabe contiene qualche spoiler, se ne raccomanda la lettura a un pubblico di adulti consenzienti e coscienti di aver appena letto questo mini-foglietto illustrativo d'apertura. Tenere lontano dalla portata degli analfabeti.
And now, let's talk about Bobby "Elvis" Munson.
# #
Grasso, basso e più in là con l'età rispetto a molti altri membri del clan: Bobby Munson non è il migliore dei SAMCRO, eppure è il più importante di tutti. Perché? Come ben sa chi ha guardato Sons of Anarchy, Munson è il cervello del club; da lui nascono le idee migliori per fare soldi o evitare casini, è quasi sempre l'elemento chiamato a far cessare i conflitti ed è l'ideale anello di congiunzione tra i due capoccia della situazione, il losco e concreto Clay e il leale e astratto Jax.
Con la sua andatura lenta e ciondolante, idealmente sempre accompagnata dalle note del grande Presley, Bobby Munson va dove c'è bisogno di lui ed è sempre impeccabile in ogni cosa che gli viene richiesta: gli viene chiesto di freddare qualcuno? Fatto. Serve qualcuno che verifichi la contabilità dell'impresa pornografica di Luann? Fatto (con qualche scopata extra, tanto per non farsi mancare nulla). Il presidente o il suo vice hanno bisogno di qualcuno con cui bere una birra e sfogarsi? E che ve lo dico a fare!
# #
Bobby è l'epitome dell'aiutante. Sappiamo come ogni narrazione abbia degli elementi imprescindibili come la presenza di un protagonista, di un antagonista o di qualche imprevisto che aggiunga pepe alla storia, tuttavia gli elementi che troppo spesso vengono sottovalutati sono proprio gli aiutanti! Quel botolo peloso rappresenta il collante che tiene tutto insieme, la roccia marmorea a cui tutti possono appoggiarsi, il (molto ben camuffato) asso nella manica del club.
Si perché spesso i vari nemici che se la prendono con i motociclisti più amati del piccolo schermo spesso provano a colpire i SAMCRO nelle loro parti molli come ad esempio gli affetti familiari, il rapimento di Abel è emblematico, ignari del fatto che se solo succedesse a Bobby i Sons sarebbero perduti. Non ci credete? Vediamo.
Proprio dopo il recupero del piccolo Teller dall'Irlanda, Jax deve vedersela contemporaneamente con l'agente Stahl e Jimmy O'Phelan ed è qui che a mio modesto parere troviamo la scena più bella di tutte le 7 stagioni : la colossale trollata dei SAMCRO ai danni di entrambi i loro avversari! In un colpo solo i Sons uccidono l'odiata poliziotta e il malvagio terrorista concedendo al contempo la vendetta a Opie e Chibs! Chi credete abbia elaborato questo piano geniale? Quel troglodita di Clay? Il giovane Jax, ancora reduce dalle percosse emotive dovute alla scomparsa del figlio? Tig, magari ideandolo nel tragitto da un night club a un altro? Nah, è stato Bobby. Quel sorrisetto di soddisfazione che fa alla fine insieme a tutti i suoi compagni diretti in carcere è dovuto allo scampato pericolo, ovvio, ma nasconde anche una qual certa soddisfazione simile a quella di un regista a cui chiedono il bis dopo la prima del suo ultimo spettacolo.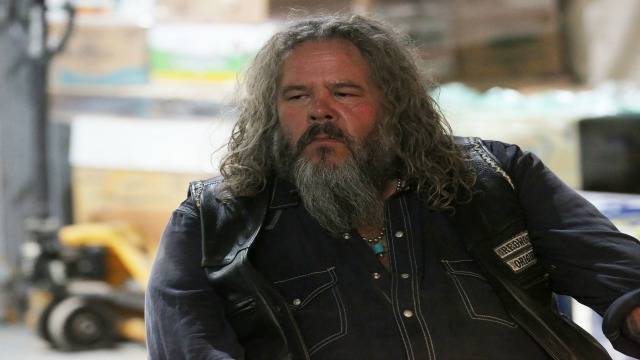 Attenzione però, l'intelligenza non è la sua unica grande qualità, lo sono anche la fede e la lealtà. La sua più che totale fiducia al codice dei Sons of Anarchy (che probabilmente potrebbe recitare a memoria, al contrario e dopo una cospicua bevuta) fa di lui anche una specie di totem, conferisce alle sue parole un valore doppio perché tutti sanno che "Elvis" non sgarrerebbe mai e che i suoi suggerimenti sono sempre e comunque quelli migliori. Per questa ragione si scontra innumerevoli volte sia con Clay, al quale dice in faccia di volerlo destituire, che con Jax, semplicemente impazzito dopo la morte di Opie. "Hai appena tirato merda su due decenni di fratellanza" grida a lui e a Chibs quando uccidono un uomo a cui era stata promessa l'immunità. Queste frizioni lo portano per un periodo ad allontanarsi, portando le sue vecchie ruote a spasso per tutta la California, ma alla fine non può non tornare, lui morirebbe per i SAMCRO!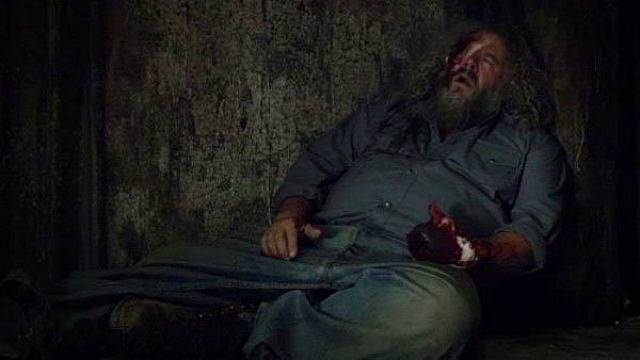 Alla fine arriva l'antagonista che si rende conto di quanto Munson sia fondamentale, e parliamo di August Marks, uno che se volesse schiaccerebbe quegli insetti vestiti di nero in un batter di ciglia e più o meno è ciò che fa.
Dopo aver rapito Bobby, lo affida alle perfide cure di un suo uomo di fiducia di nome Moses, che da una parte inizia a torturare brutalmente il prigioniero al quale vengono tagliate 4 dita e cavato un occhio, dall'altra ricatta i suoi compagni, letteralmente disperati senza di lui. Alla fine, dopo innumerevoli sforzi, il nostro aiutante barbuto viene liberato…ma solo per essere ucciso pochi istanti dopo, come prova della propria superiorità. Con lui, muoiono tutti i Sons. E' vero che in men che non si dica tutto viene vendicato, però quando ti viene a mancare il tuo cervello, la tua roccia, l'amico di una vita e l'essenza stessa dei valori in cui hai sempre creduto non ha più senso andare avanti. Sicuramente è anche per questo che nel finale Jax fa ciò che fa, perché capisce che quello ormai non è più il suo Mondo, ma forse, se Bobby fosse stato ancora lì, dopo una birra e una lunga chiacchierata le cose sarebbero andate in maniera diversa.