Il mondo delle serie tv è ormai vastissimo ed è molto facile affezionarsi a una grande quantità di attori. Quando una serie arriva all'ultimo episodio, ci si sente spaesati e si pensa di dover dire addio per sempre ai protagonisti. A volte, invece, gli sceneggiatori decidono di regalare delle sorprese al pubblico. Può accadere, infatti, che la produzione riproponga vecchie coppie di colleghi rese famose da programmi precedenti. La chimica che si crea tra due attori è determinante nella selezione del cast, tanto da rendere impensabile la scelta di volti diversi. Quelli che seguono sono 15 esempi di coppie riproposte da svariate serie tv, da How I Met Your Mother a Buffy – L'ammazzavampiri e da Game Of Thrones a The Big Bang Theory.
1) Kaley Cuoco e sua "madre" – 8 semplici regole/The Big Bang Theory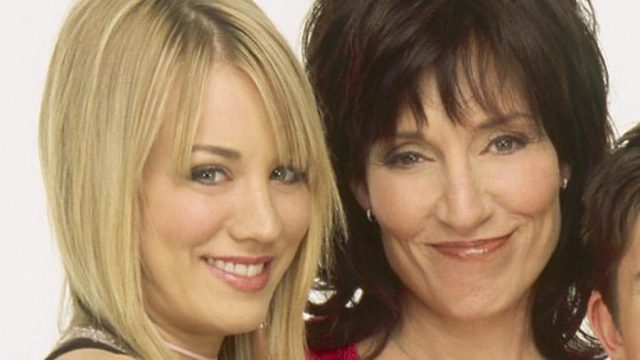 Il 17 settembre 2002 andava in onda la prima puntata di 8 Semplici Regole, una sit com incentrata sulle vicende quotidiane di una tipica famiglia americana. È stato così che molti spettatori hanno conosciuto Kaley Cuoco, quando era ancora una ragazzina e interpretava Bridget Hennessy. L'attrice che ha dato il volto alla madre della coprotagonista è Katey Sagal, presente anche in Sons of Anarchy, Lost e Brooklyn Nine-Nine. Le due donne sono sempre rimaste in buoni rapporti, anche dopo l'infelice conclusione della serie.
Nell'episodio 10×01 di The Big Bang Theory, la madre di Penny prende parte alla seconda cerimonia di matrimonio della figlia con Leonard. La produzione ha scelto proprio Katey in ricordo dei vecchi tempi. Infatti la Cuoco ha mostrato tutto il suo entusiasmo su Instagram scrivendo:
Yes yes yes yes! Once my tv mom, always my tv mom.