La fama non è eterna. Lo sanno bene le dieci celebrità di questa lista. Droghe, investimenti disastrosi, divorzi milionari e perfino malattie mentali sono solo alcune delle cause che hanno portato questi attori alla rovina. A volte sono riusciti a rialzarsi, ma nella maggior parte dei casi la loro è tutt'ora una vita ai margini della società. Sgangherati rimorchi come abitazione, accattonaggio, cibo mangiato dal pavimento e molto altro. E c'è perfino una delle protagoniste di Game of Thrones ad aver vissuto un momento per nulla semplice!
1) Pamela Anderson – Baywatch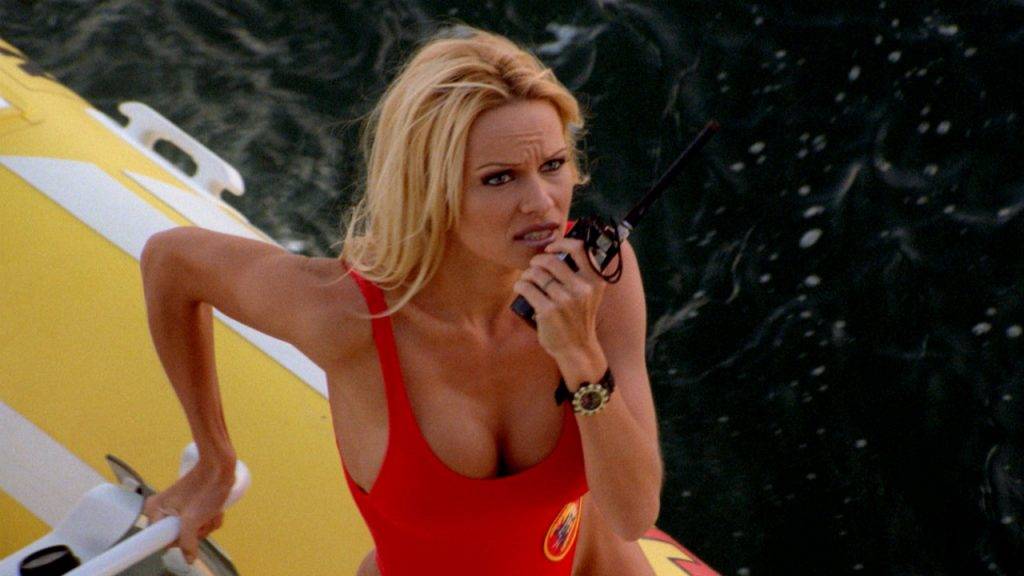 Irriconoscibile e invisibile ai più, Pamela Anderson è passata dalla sua villa di Malibu a vivere in una roulotte. Saltuarie apparizioni in degradati reality e l'infruttuoso lancio di una app non ne hanno risollevato le malandate finanze. Qualcosa in più hanno potuto le cessioni delle sue lussuose ville, ormai un lontano ricordo. Fine ingloriosa. Oggi Pamela si è risposata per la sesta volta, con il suo bodyguard.
2) Don Johnson – Miami Vice
Il declino di Don Johnson può essere ben sintetizzato dallo strano fermo in un normale controllo di polizia avvenuto nel 2002 in Germania. Otto miliardi in transazioni nella sua macchina, a quanto pare, finalizzati ad autofinanziarsi un film (mai prodotto). Ben quattro le bancarotte dichiarate dall'attore Golden Globe per Miami Vice, la più recente nel 2009.
3) Erin Moran – Happy Days
L'indimenticabile attrice di Happy Days è diventata una senzatetto a seguito del pignoramento della sua abitazione nel 2012. Ha iniziato quindi a vivere nel rimorchio insieme alla matrigna prima di essere cacciata a causa dei suoi problemi di alcolismo. Pare che Henry Winkler, il Fonzie dello show, abbia provato ad aiutarla ma di lei si erano poi perse le tracce. Muore in Indiana nel 2017 a seguito delle complicazioni di un male incurabile.
4) Lena Headey – Game of Thrones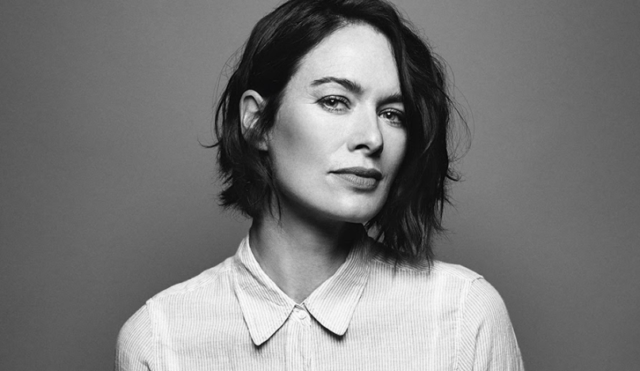 La star di Game of Thrones solo con l'ultima stagione ha collezionato uno stipendio da capogiro e il suo patrimonio supera i quindici milioni di dollari. Non sempre, però, la Headey ha vissuto nell'agiatezza. Nel 2013, quando Game of Thrones aveva già conquistato i cuori degli appassionati, a seguito del divorzio la Headey fu costretta a dichiarare bancarotta. Secondo quanto riferisce la stessa attrice il suo conto in banca segnava positivo per appena cinque dollari!
5) Gary Coleman – Il mio amico Arnold
Dietro il faccione bonario dell'irresistibile Arnold si nascondeva tutta la difficoltà di un uomo affetto fin dall'infanzia da una grave infiammazione renale che lo aveva relegato in un corpo da bambino bloccandone lo sviluppo.
Un matrimonio non consumato, ripetute accuse al manager e ai familiari di aver sperperato il suo patrimonio, Coleman finisce in breve ai margini della società, impalpabile ombra di una celebrità ormai tramontata. Si spegne consumato dalla malattia e dai dispiaceri non prima di aver tentato per due volte il suicidio (in questo articolo altri attori che ci hanno provato).
6) Charlie Sheen – Due uomini e mezzo
Reiterate accuse di violenza domestica, abuso di droghe, arresti per resistenza a pubblico ufficiale e chi più ne ha più ne metta. Dopo aver lasciato la fortunata serie Due uomini e mezzo, a fronte delle sue spropositate richieste di ingaggio, la vita di Sheen è scivolata in un baratro senza apparente ritorno.
Scomparso dai radar, riappare saltuariamente immancabilmente legato a qualche atto criminoso: danni a proprietà private, stalking, minacce alla ex moglie, risarcimenti milionari. Nel 2015 rivela pubblicamente di aver contratto il virus dell'HIV iniziando una campagna di informazione su di esso.
Neanche questo impegno di attivista, però, sfugge alla maledizione di Sheen: pesantissime sono le accuse da parte della ex moglie che lo definisce un untore per averla tenuta all'oscuro della malattia e messa a rischio di contrarre il virus. Un'agonia senza fine.
7) Amanda Bynes – Le cose che amo di te
Diverse le apparizioni televisive di Amanda Bynes nota in particolare per la partecipazione alla sitcom Le cose che amo di te. Ragazza modello, carriera in trampolino di lancio prima del tracollo datato 2012. Dapprima un arresto per guida in stato di ebbrezza, quindi per condotta pericolosa e possesso di stupefacenti. Nel 2013 appicca un incendio, finisce sotto tutela genitoriale e viene ricoverata in un istituto psichiatrico.
Seguono pesantissime accuse rivolte al padre per presunte molestie sessuali denunciate dalla stessa Bynes su Twitter. La ragazza ritratta poi il tutto affermando che: "Il microchip nella mia testa mi ha spinto ad affermare certe cose ma mio padre è tra quelli che hanno ordinato di inserirmelo". Chiare paranoie persecutorie che portano infine a una diagnosi di bipolarismo. Amanda è attualmente ancora sotto tutela genitoriale, lontana dai riflettori e da occhi indiscreti.
8) David Hasselhoff – Supercar
Nei ruggenti anni '80 e ancora nei '90 Hasselhoff ha dominato il panorama seriale con prodotti come Baywatch e Supercar. Impensabile immaginare quale sarebbe stata la sua fine. Emarginato dai grandi network e costretto nel suo ruolo di star decaduta, il culmine del degrado Hasselhoff lo raggiunge nel 2006 quando la figlia lo riprende mentre mangia sul pavimento visibilmente ubriaco.
L'abuso di alcol e il consumo di droga lo hanno portato a mandare in frantumi non soltanto la sua carriera ma anche la sua vita familiare. Qualche rara apparizione cinematografica, una carriera da musicista mai decollata prima di tentare la strada del motivatore per studenti.
9) Brendan Fraser – Doom Patrol
Iconico interprete del film La mummia, Fraser va incontro a gravi dissesti finanziari già in seguito al divorzio che lo obbliga a corrispondere un mantenimento di quasi un milione di euro all'anno. Insuccessi cinematografici lo portano ai margini dello star system: Hollywood non lo cerca più.
Inzia nel frattempo a patire le conseguenze del suo strenuo impegno lavorativo. Fraser ha, infatti, sempre rifiutato controfigure. Per questo motivo è andato incontro a numerosi interventi chirurgici, tra cui una laminectomia, la ricostruzione parziale del ginocchio e il riposizionamento delle vertebre.
Del 2003 è l'evento che, secondo Fraser, lo induce a isolarsi dal mondo dello spettacolo: accusa di molestie sessuali Philip Berk, il presidente della Hollywood Foreign Press Association. La conseguente depressione, i problemi di salute e il divorzio nonché la diffidenze dello star system a seguito della denuncia, ne stroncano la carriera. Poche le apparizioni recenti prima del tentativo di rilancio con Doom Patrol e Professionals. Forza Brendan!
10) David Duchovny – Californication
David Duchovny è davvero un artista a tutto tondo. Recentemente si è tuffato nel mondo della musica e ha rilasciato perfino un album (con sonorità niente male). Ma è stato anche sceneggiatore (in X-Files) oltre che attore e accademico di successo (un master a Yale). Talento sprecato dietro una vita fatta di montagne russe (ve l'abbiamo raccontata qui) .
Sesso-dipendente, alcolista, trasgressivo. Più volte finito ai margini si è risollevato con alterne fortune. Stroncato nella sua svogliata recitazione nel revival di X-Files, è apparso in Twin Peaks: The Return prima di sparire nuovamente dalla scena. Tutto bene, David?