Come ci siamo trovati a ribadire diverse volte, nelle serie tv l'amore sembra fungere da colonna portante. Da The Walking Dead a Suits, passando per Scrubs e The Vampire Diaries: ognuno di questi telefilm è portatore di storie d'amore.
Vero è che non sempre l'amore risulta essere una base della storia narrata, ma lo troviamo piuttosto spesso. E, come ogni relazione che si rispetti, i personaggi affrontano momenti positivi, momenti negativi, momenti romantici e momenti di crisi.
Ma se c'è una cosa che quasi tutte le storie d'amore delle serie tv passano, quella è la stupidità. Da sit-com come Scrubs fino a fantasy come Game of Thrones, sono molti i personaggi che hanno fatto cose stupide spinti dall'amore.
Certi atteggiamenti portano noi spettatori a identificarci con i nostri idoli televisivi e, pensando a Scrubs, io ne so qualcosa. Dopotutto, tutti noi abbiamo fatto cose pazze, folli e magari decisamente stupide nel momento in cui ci siamo innamorati. Se le serie tv sono lo specchio della realtà, perché ai personaggi dovrebbe andare diversamente?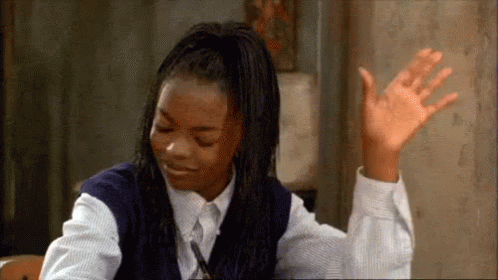 Allo stesso tempo, ci sono evidenti aspetti di stupidità in certe storie d'amore nelle serie tv che ci hanno fatto lanciare il computer per aria per quanto sono cretine. Nulla di grave o irreparabile, ma in quei momenti ci siamo chiesti se i personaggi stessero davvero bene con la testa. E qui dovete perdonarmi, ma il pensiero corre inevitabilmente a JD e a Scrubs. 
Con questi presupposti, perché non parlare proprio di quelle stupidaggini fatte per amore nei nostri amati telefilm?
Attenzione: ci tengo a precisare che non tutte le cose stupide che vengono fatte per amore hanno un esito negativo. Voglio dire, capita effettivamente nella maggioranza dei casi, ma nelle serie tv abbiamo anche assistito a gesti stupidi che hanno anche portato i nostri idoli a unirsi. Quindi, non tutto il male viene per nuocere.
1) The Big Bang Theory – Leonard e la storia con Priya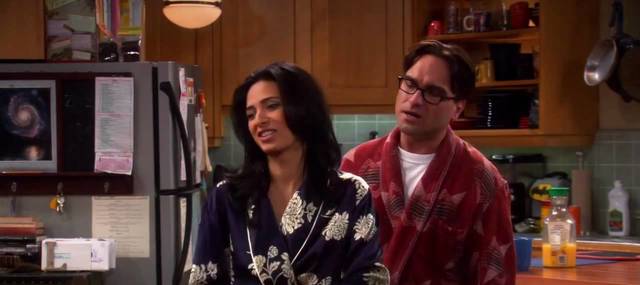 Che le storie d'amore siano una delle basi fondanti del mondo delle sit-com è un fatto più che assodato. Lo sappiamo grazie a Scrubs e anche grazie a The Big Bang Theory, e la stupidaggine di quest'ultima riguarda la storia tra il nostro caro Leonard e la sorella di Raj, Priya. I due si conoscono all'inizio della quarta stagione, mostrando subito di avere una grande intesa.
Se c'è una cosa che però ci viene insegnata fin da bambini è di non cambiare mai il nostro modo di essere. Per nessuno, tanto meno per la persona che amiamo. Sembra che Leonard dovrà imparare questa notizia a sue spese, dato che per amore della sua fidanzata indiana cercherà di cambiare il suo stile e il suo atteggiamento verso gli amici. Come sappiamo, la loro storia si risolverà in un nulla di fatto.
2) How I Met Your Mother – Robin e la storia con Simon
Proprio come noi, anche i personaggi delle serie tv hanno un passato, e non devo certo essere io a dirvi che spesso si preferisce lasciarlo nascosto in un cassetto, piuttosto che parlarne agli altri. Così doveva essere anche per Robin e la storia con il suo storico ex fidanzato canadese, Simon, per il quale si è ritrovata a fare più cose stupide di quante se ne possano contare. I due hanno avuto un tira e molla piuttosto breve.
Si sa, l'amore è cieco, e Robin è rimasta letteralmente folgorata. Non solo quando era una giovane pop star, ma anche da adulta. Frontman di una band che non ha mai sfondato, Simon romperà con la povera Robin per ben due volte, ma non prima di averla fatta caricare e scaricare il suo furgone e averla usata per promuovere un singolo della sua band.
3) Scrubs – Elliot, Sean e JD
Scrubs è certamente una dramedy di successo, forse una delle più amate in assoluto nel panorama televisivo. Ci ha portato a conoscere personaggi fantastici, e ci ha spinto a immedesimarci con loro e con le loro caratteristiche. E una delle storie cardine di Scrubs è inevitabilmente quella riguardante JD ed Elliot.
I due ragazzi sono sempre stati attratti l'uno dall'altra e, più di una volta, hanno intrapreso una relazione seria, arrivando ad avere un rapporto stabile solo a fine serie. Nel frattempo ne sono state fatte di cose stupide, come il momento in cui JD, innamorato perso di Elliot, la convince a lasciare Sean, il fidanzato dell'epoca, per tornare da lui. Peccato solo che si renda conto, dopo averle fatto compiere questo grande gesto, di non amarla affatto e di non volerla più.
4) Glee – Il matrimonio tra Brittany e Sam
Come mi sono trovata a ribadire in più di un'occasione, dalla quarta stagione in poi Glee ha cominciato a degenerare, e direi anche abbastanza rapidamente. Anche qui sappiamo che le storie d'amore tra i ragazzi del Mckinley High sono una delle fondamenta del telefilm, e sono stati fatti accoppiamenti alquanto improbabili, come quello tra Brittany e Sam.
Una relazione poco apprezzata, dal momento che tutti sapevano che Brittany era ancora cotta di Santana. Sam invece no, sembra che fosse davvero innamorato della nostra cheerleader bionda. Abbastanza da assecondare la sua credenza sulla data della fine del mondo e sposarla prima che fosse tutto finito. Inutile dirvi che si tratta di un gesto stupido, visto com'è finita la loro storia. Ah, spoiler: il mondo poi non è finito.
5) Gilmore Girls – La prima volta di Rory con Dean
Non è un segreto che ci sono alcune cose di Gilmore Girls che non mi sono andate giù (qui potete trovare un articolo completo a riguardo), così come è risaputo che, tra tutti i fidanzati di Rory, ho sempre avuto una predilezione per Jess e Logan più che per Dean. Non è così che la pensa la protagonista, però, dato che sceglie di perdere proprio con quest'ultimo la sua verginità.
Sappiamo che voleva essere una scelta di trama romantica, specie per la ragazza, ma io ad oggi continuo a trovarla una scelta stupida. Prima di tutto per come poi la storia tra i due si è conclusa, visto che dopo una serie di incontri non si sono più visti. E poi perché, se da parte di Rory c'è del romanticismo, Dean era e resterà comunque un uomo sposato.
6) The O.C. – Seth e il gesto romantico per riconquistare Summer
Diciamocelo: è impossibile non conoscere questa scena, nel mondo delle serie tv. E se qualcuno vi dice il contrario non credetegli, probabilmente sta mentendo. State tranquilli, non ho intenzione di dare dello stupido a Seth Cohen, ma so che la domanda può sorgere spontanea: dato che questo viene annoverato tra i gesti romantici, perché dovrebbe essere una cosa stupida fatta per amore?
Presto detto: perché ciò che è stato fatto prima per arrivare a questo momento è stato inutile. Andiamo con ordine: Seth vuole riconquistare Summer prima che lei parta con Zach per l'Italia. Riacquista il suo catamarano, ma non ha poi veramente l'occasione di usarlo. In ultimo, è Summer che sceglie di non partire e di tornare da lui. Quindi, gesto stupido sì, ma con lieto fine.
7) Gossip Girl – Vanessa, Nate e Chuck
D'accordo, Gossip Girl è sempre stata una delle mie serie tv preferite, e ha un certo valore sentimentale, forse perché è la prima a cui mi sono appassionata veramente. Questo però non la giustifica: ci sono diversi momenti stupidi nel telefilm, ed è altrettanto vero che spesso è l'amore a spingere i personaggi verso la stupidità.
Avrei potuto trovare mille altri esempi, da Blair a Dan passando per Serena, ma poi ho scelto di optare per la cara Vanessa. Nella seconda stagione la ragazza sta frequentando Nate, che però sta riallacciando i rapporti con Blair. Questo fa ingelosire Chuck, che aiuterà Vanessa a far ingelosire a sua volta Nate, presentandosi a una festa come suo accompagnatore e baciandola di fronte agli occhi di Blair e Nate.
A cosa è servito tutto questo teatrino? A niente, dato che non solo Vanessa non ottiene l'effetto sperato, ma finisce per allontanare Nate ancora di più, e lo stesso vale per Blair e Chuck.
8) 90210 – Liam e la prima proposta di matrimonio ad Annie
Serie tv spesso lasciata nel dimenticatoio, ha voluto essere un revival di Beverly Hills 90210, che però è arrivato a scadere nel trash davvero molto velocemente. Penso davvero che sia degenerata già prima della quarta stagione, che comunque si è distinta in termini di inutilità. Fondata principalmente sui triangoli amorosi, il nostro focus di oggi va su Annie e Liam.
I due giovani si conoscono al liceo, si innamorano e vivono un'intensa storia d'amore al loro ultimo anno. Con la fine della terza stagione e del liceo, però, anche loro si separano, avendo desideri opposti. E cosa fa Liam nella prima puntata della quarta stagione? Torna da Annie e le schiaffa in faccia un anello chiedendole di sposarlo. 
Non per fare la pignola romantica, ma Liam, non ti fai vedere per mesi e ti presenti così? Tutto molto bello ma un po' cretino, non credi? Non c'è da meravigliarsi, quindi, se Annie risponde di no.
9) How to Get Away with Murder – Oliver, Connor e Stanford
Abbiamo imparato a nostre spese che in How to Get Away with Murder nessuno è mai come appare realmente. Sembrerà scontato, ma a volte anche i personaggi che ci sembrano buoni fino al midollo nascondono un lato oscuro. Nel caso di Oliver, ciò che fa verso Connor vuole essere una sorta di protezione, probabilmente. Peccato che vada a suo svantaggio.
Alla fine della seconda stagione il povero Connor è decisamente provato da tutto ciò che gli sta accadendo intorno. Ha subito fin troppe cose nella sua vita, trovandosi in situazioni che non avrebbe voluto vivere, quindi decide di trasferirsi a Stanford e chiede ad Oliver di andare con lui. Il ragazzo prima accetta, ma poi si fa passare per Connor e ritira la sua iscrizione quando già era stato ammesso. 
10) Game of Thrones – Robb e il matrimonio con Talisa
Chiudiamo l'elenco con uno di quei gesti che, se non fosse avvenuto, avrebbe di certo salvato molte vite e cambiato l'intero corso della storia. Si tratta di un gesto stupido? Direi proprio di sì, dal momento che il caro Robb Stark era perfettamente consapevole di ciò in cui si stava cacciando quando ha scelto di sposare Talisa.
Certo, la sua scelta è stata dettata dall'amore per la donna, e che si tratti di un gesto romantico è più che ovvio. Contemporaneamente, però, Robb aveva già giurato fedeltà ai Frey, da ribadire tramite un matrimonio, e forse aveva solo dimenticato di considerare quanto potessero essere vendicativi. Il resto poi è storia, come tutti noi sappiamo.