Attenzione: evitate la lettura se non volete imbattervi in spoiler sulla 4×05 di How to Get Away with Murder 
Lo so che non dovrei sbilanciarmi tanto, ma questa 4×05 è – finora – la puntata migliore di questa stagione di How to Get Away with Murder. Di sicuro vale da sola tutta la terza stagione. Insomma, I Love Her è diventato – credo – il mio episodio preferito. In caso non si era ancora capito.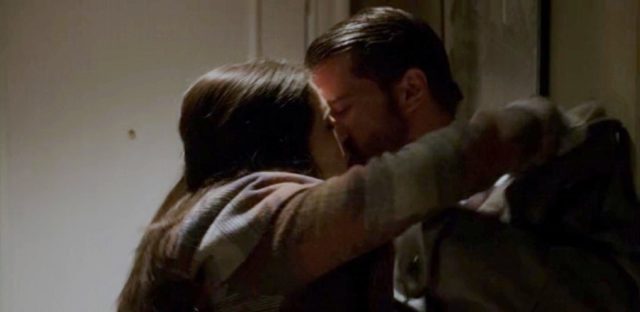 C'è stata solo una cosa che mi ha fatto storcere il naso e che spero non porti a un nuovo shock value, perché davvero mi darebbe fastidio, non solo perché la coppia Laurel/Frank onestamente non mi piace più (lo so, lo so, ma la ship non si sceglie, è lei che sceglie te!), ma anche perché temo che si voglia, in qualche modo, cancellare – quasi – l'esistenza di Wes.
Pensateci un attimo: se davvero Laurel fosse incinta di Frank – oltre al fatto che lei gli ha mentito – questo significherebbe che non ci sarà più motivo per ricordare Wes. Specie se questa stagione di How to Get Away with Murder si concluderà con l'arresto del padre di Laurel.
Davvero, l'unico modo in cui potrei accettare "la cosa" è che questa sia l'ultima stagione di How to Get Away with Murder… No, scherzo, non c'è alcun modo in cui potrei accettare questa cosa.
Comunque, andiamo agli altri avvenimenti della puntata. Questa, a livello di tempistica, si presenta molto incasinata. Ci sono infatti, flashforward (Bonnie che arriva piangendo dal terapista), scene nel presente e flashback (la storia di Bonnie).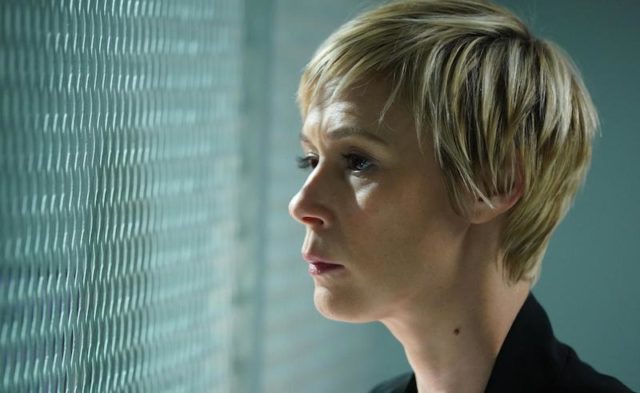 A parte che dovrebbero tirare dozzine di premi in testa a Liza Weil (sul serio, se non prende manco una nomination ai prossimi Emmy come attrice non protagonista, mi arrabbio!), la storia di Bonnie l'avevamo finora solo sfiorata, mentre adesso finalmente vediamo come lei e Annalise si sono conosciute, e come si siano interconnesse.
Bonnie arriva dal terapista bagnata fradicia e sconvolta. Parla di Mae (perché non vuol dire al terapista il nome di Annalise) e gli confessa che aveva iniziato la terapia solo per ferirla. Perché è vero, Bonnie non ha mai accettato quel rifiuto da parte di Annalise, non riesce ad andare avanti. E non ci riesce perché la ama. Da tanto tempo che quasi non ricorda più quanto è passato.
E invece lo ricorda. In questi flashback che ha, mentre parla col terapista. La vediamo quando, a venticinque anni, denunciava tutti gli uomini da cui il padre l'aveva fatta stuprare. E no, il suo avvocato non era Annalise, anzi lei era la donna che doveva farla crollare. Annalise era l'avvocato della difesa.
Era ancora alla prime armi, era ancora un secondo avvocato, ma era in gamba. Era l'Annalise forte, che aveva da poco perso un figlio, ma non si era piegata. Era così simile a Michaela. Ancora una volta, in questa stagione, viene accentuato questo aspetto, in una maniera, stavolta, che passa quasi inosservata. Quasi, perché noi di Hall of Series siamo fan attenti!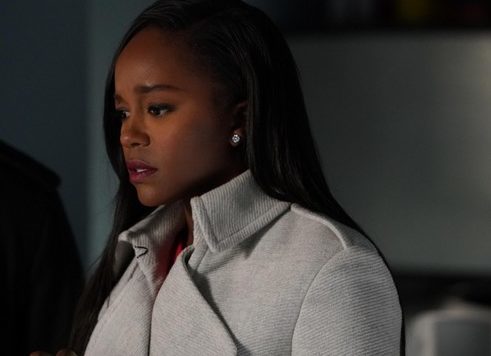 E, infatti, vediamo Michaela, sempre più brillante e apprezzata dal suo capo, che addirittura le regala un paio di Louboutin. Ma Michaela non demorde: vuole assolutamente scoprire cosa è successo a Wes, vuole aiutare Laurel e istiga il più possibile il povero Oliver, che vorrebbe solo un lavoro normale.
Connor, dal canto suo, arriva quasi a tradire Oliver, perché è demotivato e annoiato. Invece, finisce per recarsi da Annalise, che non solo non lo caccia, ma arriva a chiedergli aiuto. Infatti, proprio quando si era convinta che la class action potesse partire, Bonnie ha distrutto tutto. E da lì, il confronto che ha portato Bonnie, fradicia di pioggia e lacrime, dal terapista.
Personalmente, mi ha colpito tantissimo la scena che vede Annalise ridere e ballare quando crede di avercela fatta. Perché è la prima volta dopo ANNI che vediamo Annalise felice. È stata una scena parecchio intensa, e Viola Davis è stata perfetta come sempre.
Insomma, come voto a questa puntata di How to Get Away with Murder darei un bel 9, forse persino un 9+. Bravo Peter Nowalk e brava Shonda!