Ambiziosa. Nera. Bisessuale. Arrabbiata. Triste. Forte. Sensibile, spaventata, aggressiva, talentuosa. Esausta. Ci siamo chiesti per anni cosa dovessimo pensare di Annalise Keating, eppure arrivati a oggi ancora non lo abbiamo capito. Anche oggi che è finita la sua avventura con noi, continuiamo a chiederci che diavolo dovremmo pensare di una donna così variegata. Così limpida ma al contempo così oscura, così intimamente spaventata ma al contempo così incredibilmente coraggiosa. La verità è che questa domanda continuerà a tormentarci per sempre, anche dopo la fine di How to Get Away with Murder. Perchè Annalise sfugge alle categorizzazioni, e la sua anima non ha colore. Non uno definito, almeno. Annalise è tante cose, troppe cose. Ambiziosa, nera, bisessuale, arrabbiata, triste, forte, sensibile, spaventata, aggressiva, talentuosa. Ma soprattutto esausta.
Lo è da sempre, lo è da quando è cominciata ad apparire sui nostri schermi. Quando ancora molte delle cose che abbiamo visto in questi anni non le erano capitate, quando quella sensazione di totale insofferenza non ci era stata ancora restituita appieno, coperta da una patina di carisma, intelligenza, capacità gestionale e freddezza. Annalise era già esausta. E figuriamoci ora.
Abbiamo visto frantumarsi in mille pezzi il suo scrigno emozionale in questi anni. Quello dove custodiva gelosamente se stessa. La vera se stessa. Quella che non voleva mostrarsi per paura di uscirne distrutta, definitivamente dilaniata. Più di quel che già era. Quella che per proteggersi da un mondo che l'aveva messa a durissima prova sin dall'inizio della sua vita aveva deciso di andare oltre la protezione del proprio io più recondito. Aveva deciso di proteggere anche l'involucro. Di non rivelarsi mai del tutto, coperta da parrucche sempre diverse, simbolo inestricabile del suo conclamato trasformismo. Una porta blindata chiusa a doppia mandata. Annalise si era resa invalicabile.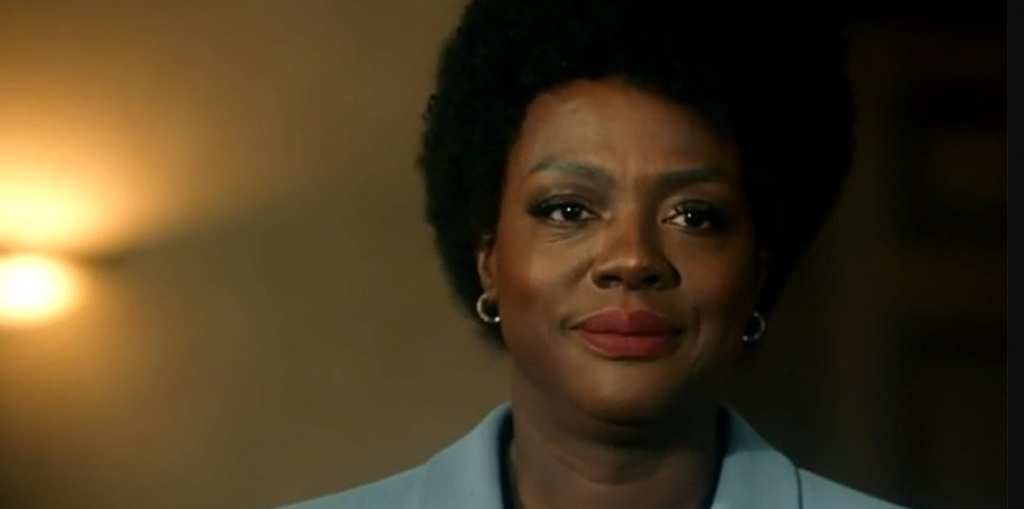 Ma è proprio quando si è esausti, con ormai più nulla da perdere, che spesso si tira fuori il meglio di se stessi. Quel meglio che Annalise aveva tenuto da parte per le occasioni disperate, finalmente viene fuori. Nel definitivo giorno del suo giudizio, sfodera davanti alla giuria una delle arringhe più commoventi e autoreferenziali che abbiamo mai sentito in una serie tv. Si mostra finalmente per quel che è. Per tutto quel che è. Senza più filtri o parrucche. Senza più niente da difendere.
L'ultima puntata di How to Get Away with Murder è stata frenetica, terribilmente. Di quelle frenesie massiccie e incontrollabili, dove alla fine rischi di non capire più da dove eri partito e dove poi, alla fine, sei arrivato. Il pericolo di concludere in maniera troppo frettolosa era altissimo: di storyline da chiudere ce n'erano tante, di tempo per pensare ormai non ce n'era più. Ma alla fine è andato tutto abbastanza bene. Imprevedibilmente. L'ennesimo colpo di scena di una serie che sui colpi di scena ci ha campato per anni, è stato quello di chiudere in bellezza quando tutti ormai pensavamo che il disastro fosse dietro l'angolo. E invece no.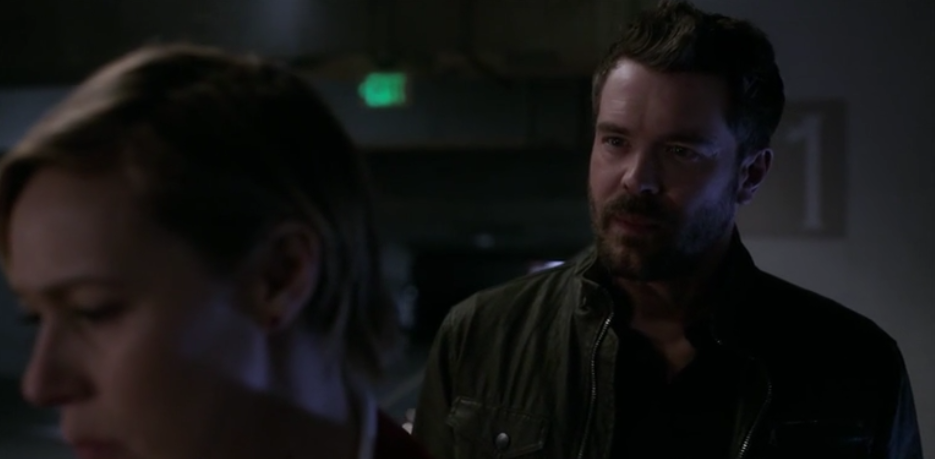 O meglio, il disastro c'è stato. Inevitabile, in piena e totale coerenza con quello che la serie ci aveva raccontato lungo le sue 6 stagioni. Ma non è stato un disastro di sceneggiatura. Tutti i tasselli sono andati più o meno al loro posto, nella maniera genialmente caotica a cui questa saga ci ha abituati. È stato invece un disastro umano, una carneficina emotiva. Ma anche questo è giusto e coerente, per quanto faccia male. Perchè How to Get Away with Murder è sempre stata una storia che ci ha raccontato il male, per quanto ben vestito. Non potevamo mica pretendere che ci salutasse con una carezza.
Annalise vince il processo, ma il tripudio dura poco. Perchè di lì a poco le sarebbe toccato il destino crudele che la ha attanagliata per tutta la fottuta esistenza. Annalise è destinata a perdere i suoi figli. Tutti. Da quello in grembo che gli fu ucciso da Frank, a Wes. Per poi arrivare a loro due, i suoi fedelissimi. Frank e Bonnie, Bonnie e Frank. In trincea fino all'ultimo, fino allo sfinimento. Quello di Delfino è l'harakiri atteso, la follia di un uomo troppo addolorato per continuare a vivere. Di uno che sapeva esattamente il destino a cui andava incontro e decide di abbracciarlo disperatamente. Perchè Annalise andava ripagata, e l'uccisione della Birkhead l'avrebbe salvata da ogni possibile ritorsione. Quello che Frank non ha capito, però, è che così le avrebbe fatto ancora più male. Facendosi uccidere lui, e arrivando involontariamente a far uccidere anche l'amata Bonnie. Così anche quando sembrava ci fosse da festeggiare, tutto si trasforma nell'ennesima tragedia. Per Annalise, non c'è mai niente da festeggiare.
Godersi il momento è un'espressione che è stata tolta dal suo vocabolario tanti anni prima, e che non ci tornerà mai più in quel vocabolario. Ormai è troppo tardi. Non era tardi per Frank, che invece conclude nella maniera più brutale e struggente il suo percorso di redenzione. Non lo era nemmeno per Bonnie, che si rende protagonista della scena più straziante di tutte. Con uno sguardo da bambina impaurita, si abbandona tra le braccia di Annalise e muore. Guardandola per l'ultima volta, chiedendole per l'ultima, straziante volta, cosa dovesse fare. Ma stavolta, solo con gli occhi.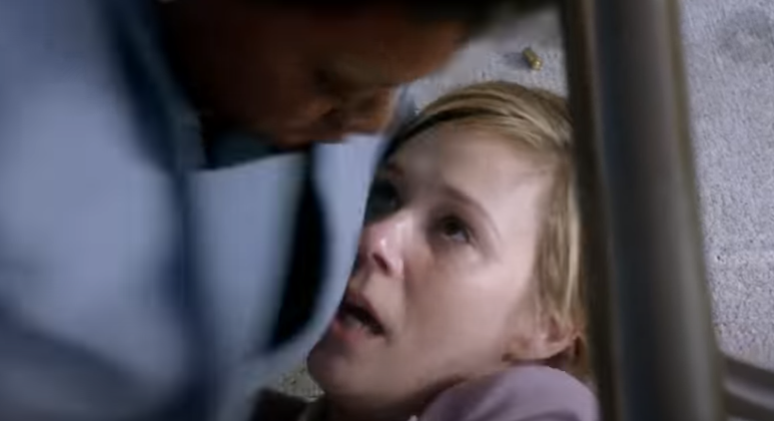 Abbiamo assistito al ritorno alle origini di Nate, finalmente restituito alla sua vera essenza. Tornato a fare la cosa giusta. Al sacrificio per amore di Connor, ormai diventato uomo capace di prendersi le proprie responsabilità. Al sollievo di Laurel e alla solitudine di Michaela, divorata dai suoi stessi giochetti che l'hanno isolata da tutto il mondo. Libera sì, ma non da se stessa.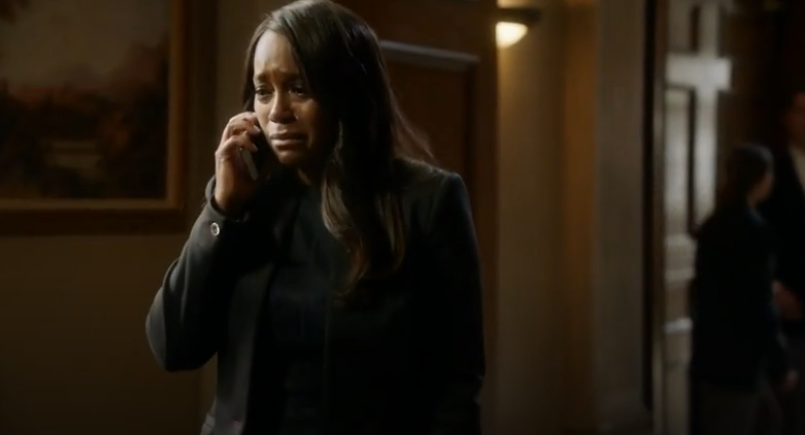 E poi, siamo stati proiettati nel futuro. L'ennesima genialata della serie è stata finalmente rivelata: Wes era morto davvero, e quello al funerale di Annalise era Cristopher. Che accompagnava la madre Laurel. Qualche fila più dietro scorgiamo Connor e Oliver. Di nuovo, inevitabilmente, insieme. Perchè il loro amore è stato più forte di tutto ed è l'unica cosa a essere sopravvissuta nel marasma relazionale di How to Get Away with Murder. Non c'è Teagan, sparita nel nulla, e nemmeno Michaela, che però vediamo aver raggiunto in un modo o nell'altro i suoi obiettivi nei flashback.
Una scena, quella della Chiesa dove si tiene il funerale di Annalise, che ci ha ricordato vagamente il finale di Lost. Una situazione straniante, in cui agli inizi – anche grazie alla presenza di quello che apparentemente era Wes giovane, mentre tutti gli altri erano anziani – non capivamo se i protagonisti fossero vivi o morti durante quest'ultima reunion. E come nel finale di Lost, tutto torna esattamente dove era cominciato, con una riconnessione tra la prima e l'ultima scena: Jack da una parte, Wes dall'altra.
L'ultima scena di How to Get Away with Murder ci riporta lì, dove tutto era iniziato. Alla Middleton Law School.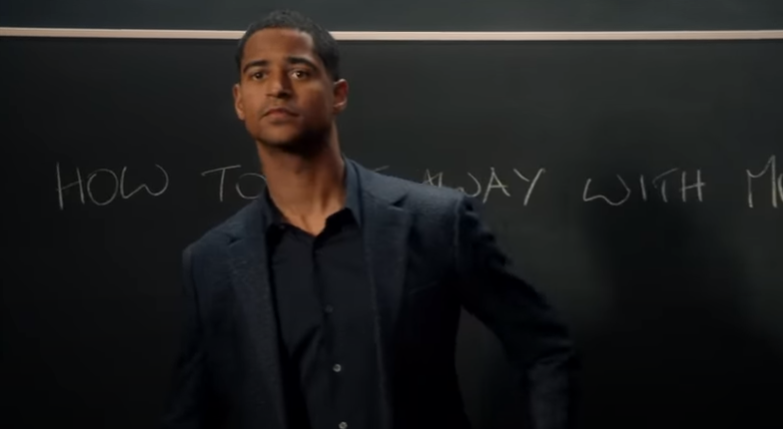 Teatro di orrori e macchinazioni, luogo dell'anima in cui sono custodite tutte le malefatte e le vicissitudini di Annalise e i suoi Keating 5. Luogo che sembra destinato però a una nuova epoca. Migliore. Cristopher Castillo è identico a Wes, ma è cresciuto in modo diverso. Grazie alla scelta di Laurel di abbracciare il bene al momento giusto, prima che fosse troppo tardi, è vissuto all'insegna dei sani principi. E a Cristopher, Laurel ha raccontato di Annalise. Ha raccontato di quella donna così oscura e al contempo così altruista e meravigliosa. Forse, gli ha raccontato anche quello che Annalise sarebbe potuta essere per tutti nessuno escluso, se nella vita non le fosse capitato tutto quel che le è capitato.
Un esempio da seguire.
Un esempio che Cristopher segue, diventando lui stesso Annalise. Cris sorride prima di iniziare la sua prima lezione, e scorge lo sguardo della Keating tra i banchi. Finalmente distesa, finalmente libera. Leggiadra. Ma è solo una visione, ovviamente. Annalise svanisce leggiadra nel nulla, e di lei che non ci rimarrà che il ricordo. Intenso e disperato, forse anche un po' tossico. Come quegli amori che ti fanno male da morire ma di cui non puoi fare assolutamente a meno. Abituarci a fare a meno dell'esistenza intensa, tossica e disperata di Annalise Keating non sarà semplice. Non lo sarà affatto. Ci rimarrà sempre quella domanda che continuerà a ronzarci fastidiosamente in testa: ma chi era davvero, Annalise Keating?
Probabilmente era solo una donna come un'altra, invischiata in una serie di battaglie senza fine che l'hanno resa ciò che poi è diventata. Ambiziosa. Arrabbiata. Triste. Forte. Sensibile, spaventata, aggressiva, talentuosa. E soprattutto, tremendamente esausta.