Emotivamente è stata una dolcissima catastrofe. Un finale meravigliosamente distruttivo, ma con una punta di speranza per un futuro che sarà diverso dal tossico uragano che abbiamo vissuto in queste 6 intensissime stagioni di How to Get Away with Murder. Un futuro all'insegna di Cristopher Castillo: nato nel segno del male, cresciuto nel segno del bene. Ma di questo abbiamo già parlato, ampiamente, nella nostra recensione dell'ultima puntata della serie. Quello di cui vogliamo parlare oggi, invece, riguarda il perchè il finale di How to Get Away with Murder sia stato contro ogni pronostico pressochè perfetto dal punto di vista tecnico della costruzione narrativa.
Chiudere alla grande e in maniera praticamente impeccabile una serie che basa moltissimo del suo business sui colpi di scena, non è una cosa per niente facile. Perchè gli spettatori pretenderanno due cose: un finale che abbia una coerenza narrativa con tutto ciò che si è visto finora, ma anche un colpo di scena conclusivo assestato alla grandissima. E per colpo di scena conclusivo intendiamo proprio un colpo di scena negli ultimi secondi della trasmissione. Non sarebbero bastati, quindi, gli innumerevoli plot twist visti nell'ultima puntata: le morti di Bonnie e Frank, il viaggio nel futuro in cui viene celebrato il funerale di Annalise e tutto ciò che ne consegue. Per un qualsiasi altro tipo di pubblico già quanto esposto sopra sarebbe stato abbastanza, per il pubblico di How to Get Away with Murder questa invece è ordinaria amministrazione.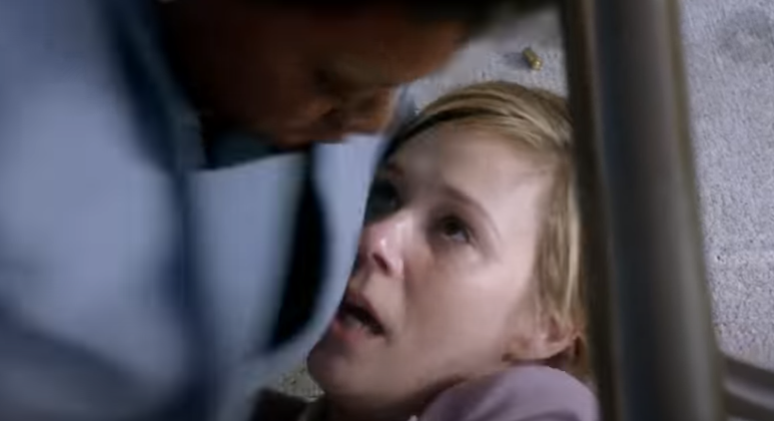 Proprio per questo, How to Get Away with Murder aveva preparato sapientemente il terreno. Gli sceneggiatori, ben consci della pretenziosità di un pubblico abituato troppo bene, sapevano che non sarebbe bastato fare il massimo e hanno fatto il massimo del massimo. Puntando sulla figura più oscura di tutte: Wes. In una strutturazione narrativa che avrebbe portato alla (non) svolta finale che era stata predisposta addirittura anni prima. Con qualche falso indizio disseminato qua e là ci hanno fatto credere che forse Gibbins non era morto davvero, per poi darci la botta definitiva nel celeberrimo flashforward del midseason finale dell'ultima stagione, che lo vedeva tornare (in vita) apparentemente tronfio per partecipare al funerale di Annalise. Ci hanno tenuti in scacco, letteralmente, con questa mossa che pareva un rischio folle e poi si è rivelata un'autentica genialata. Perchè Wes non era Wes.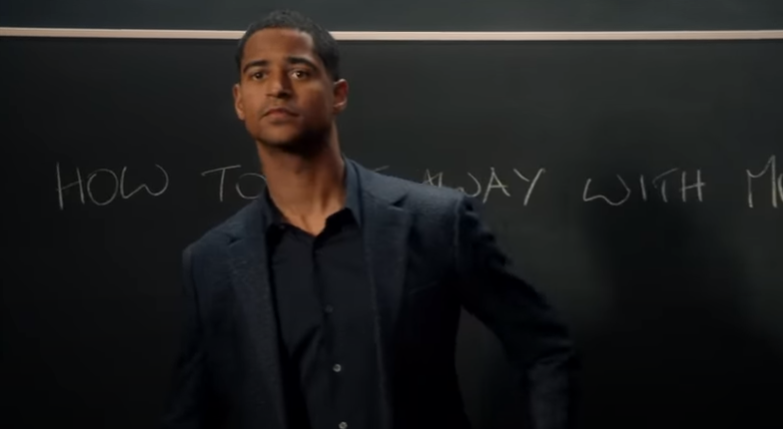 Wes era Cristopher, ma letteralmente fino all'ultimo ci hanno fatto credere potesse essere Wes, inspiegabilmente rimasto giovane tanti anni dopo mentre i suoi compagni d'avventura rimasti vivi erano invecchiati visibilmente tutti. Ed è esattamente al momento della rivelazione di Wes che non era Wes, è proprio in quel momento che noi pensavamo ci avrebbe fatto incazzare tutti, che How to Get Away With Murder ha messo il tassello definitivo per il raggiungimento della perfezione nel suo atto conclusivo. Una perfezione che si appoggia su una tecnica narrativa utilizzata in maniera geniale: quella della ricorsività.
Tutto è uguale ma tutto è diverso, tra l'inizio e il finale di How to Get Away with Murder. Gli sceneggiatori hanno sfoderato l'incredibile colpaccio di far tornare tutto com'era all'inizio, come se queste 6 sanguinose stagioni, in fondo, non fossero state altro che un terribile incubo di cui ormai non si ha più memoria. Ricorsività, dicevamo. Nella prima scena di How to Get Away with Murder, infatti, Wes Gibbins arriva alla Middleton High School in bicicletta, per partecipare alla prima lezione da studente. Nell'ultima scena di How to Get Away with Murder, Cristopher Castillo – figlio di Wes identico a lui – arriva alla Middleton High School in bicicletta per partecipare alla prima lezione, da professore. Tutto uguale, tutto diverso.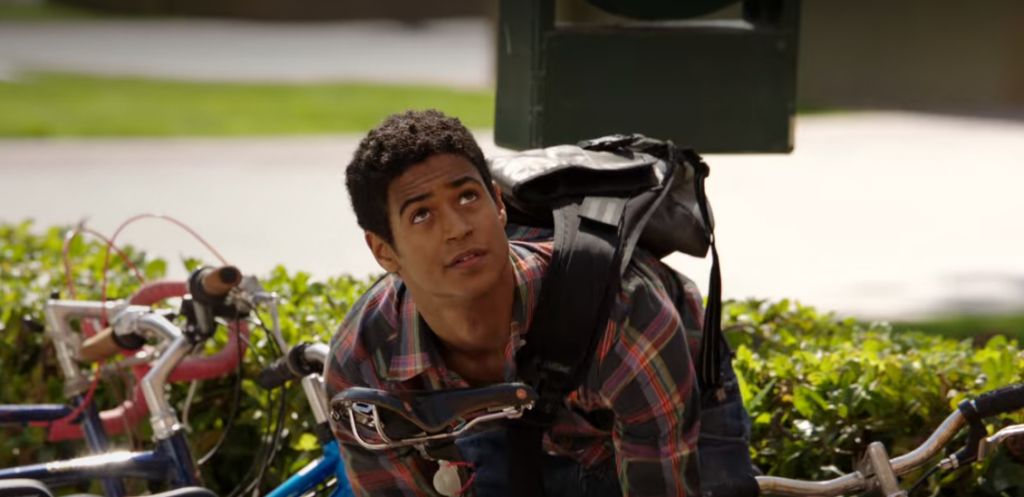 La sontuosa idea di far iniziare e chiudere la serie allo stesso attore che però è un diverso personaggio, non è però l'unica grande intuizione degli sceneggiatori volta ad abbracciare il tema della ricorsività. Cristopher, infatti, è tutti. Come già detto è Wes prima di entrare in aula, ma appena entrato in aula diventa Annalise. Anche qua, ricorsività. L'ultima scena che ricalca esattamente la prima in ogni suo frangente, ma in modo diverso. Annalise che a inizio How to Get Away with Murder entra in scena e dice: "Sono la professoressa Keating, e questo è Diritto Penale 1. O come preferisco chiamarlo io, How to Get Away with Murder". Allo stesso modo, Cristopher entra in aula e dice: "Sono il professor Cristopher Castillo, e questo è Diritto Penale 104. O come piaceva chiamarla alla mia mentore: How to Get Away with Murder". Di nuovo tutto uguale ma diverso, di nuovo la ricorsività.
Cristopher diventato professore come Annalise, scorge poi tra i banchi Annalise stessa. Certo è una visione, ma continua questa ricorsività in alternanza, in scambio tra i personaggi. Alla prima lezione era Wes seduto tra i banchi e Annalise dietro la cattedra. Stavolta è Annalise tra i banchi, e Wes\Cristopher dietro la cattedra. A suggellare ulteriormente e in modo definitivo questo binomio\dualismo che ha fatto da sfondo a tutta la serie, quello tra Annalise e Wes.
Questa costruzione certosina che ha portato al finale, che ci viene in mente possa essere stata preparata a tavolino sin dall'inizio dato il senso di perfezione restituito e cerchio chiuso, ci porta a chiudere più volentieri un occhio anche sull'unica grande apparente macchia della serie: quella dell'incesto tra Sam e Hannah che ha portato alla nascita di Frank. Sembrava una forzatura narrativa totale e di fatto un po' lo è stata, ma non è stata per niente fine a se stessa come abbiamo pensato tutti a un certo punto. Perchè quella scoperta porta Frank ad autodistruggersi trascinando con se l'amata Bonnie, e questo evento di fatto scatenerà quelli successivi, che ci porteranno all'epilogo perfetto.
Un epilogo che, anche nel suo ultimissimo frame, continua a giocare sulla ricorsività. Dopo il discorso di apertura di Annalise, infatti, abbiamo visto scorrere per la prima volta la 'sigla': quell'How to Get Away with Murder scritto a caratteri cubitali sulla lavagna che non dimenticheremo mai. Dopo il discorso di chiusura di Cristopher, succede esattamente la stessa e identica cosa. Tutto finisce come tutto era iniziato. L'ultima frase di Cristopher, infine, è all'insegna del contrasto armonico: il ragazzo dice "We begin", e sui nostri schermi invece scorrono i titoli di coda. Tutto finisce per noi, tutto ricomincia invece nell'universo di How to Get Away with Murder. Proprio come era iniziato, in un loop beffardo e infinito, che non sapremo mai se e come si concluderà definitivamente, un giorno.
Ma a noi basta così. Non ci rimane che immaginare come potrà continuare questa splendida storia, ormai definitivamente ripulita dal male. Con una consapevolezza: gli sceneggiatori hanno offerto una prova di genialità raramente riscontrabile. Far tornare tutto al proprio posto lasciando tutto esattamente com'era ma cambiando dei tasselli è il colpo di coda conclusivo di una serie che non ha smesso di stupirci davvero mai. Nemmeno quando ormai pensavamo che tutto fosse irrimediabilmente perduto. E se emotivamente è stata una dolcissima catastrofe, tecnicamente è stata la degna conclusione di un capolavoro totale.