Avvertenza: questo articolo può contenere SPOILER. Se non siete ancora in pari con How to Get Away with Murder, o non conoscete nulla di questa Serie Tv, vi consiglio di chiudere subito l'articolo.
How to Get Away with Murder è, secondo il mio modesto parere, una delle Serie Tv più geniali e avvincenti degli ultimi anni, per quanto riguarda il genere.
I miei lettori più accaniti sanno che ho recuperato da poco questa Serie Tv, e non c'è stata una volta, in quattro stagioni, che io non mi sia messa le mani tra i capelli tirando giù tutti i santi del paradiso a ogni puntata perché fino alla fine non riuscivo a capire l'intreccio.
Ma in alcuni casi, per quanto minimi, How to Get Away with Murder ha un po' fallito, inserendo elementi leggermente no sense in una trama già di per sé parecchio articolata.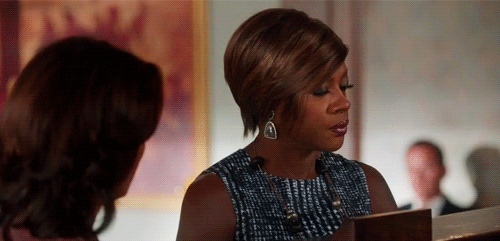 Il fatto che tutta la storia narrata nel corso delle stagioni si basi su degli avvocati che riescono a farla franca pur avendo commesso un omicidio è già di per sé molto avvincente, e l'aggiunta di ulteriori elementi di mistero funziona, ma solo se gestita bene. 
Ci tengo a specificare: non ho nessuna intenzione di lanciarmi in critiche gratuite su questa Serie Tv. In poco meno di un mese How to Get Away with Murder è diventato uno dei miei telefilm preferiti, e sono certa che non mi stancherò di guardare nemmeno la nuova stagione in arrivo in autunno. 
È però necessario mettere in evidenza quelli che per me sono dei piccoli elementi che avevano ben poco senso all'interno di tutto il contesto. Non sono poi molti, in realtà. Sono solo sette, e quasi tutti riguardano la quarta stagione, l'ultima uscita. Ma analizziamoli uno per volta.
1) La morte di Emily Sinclair (2×09)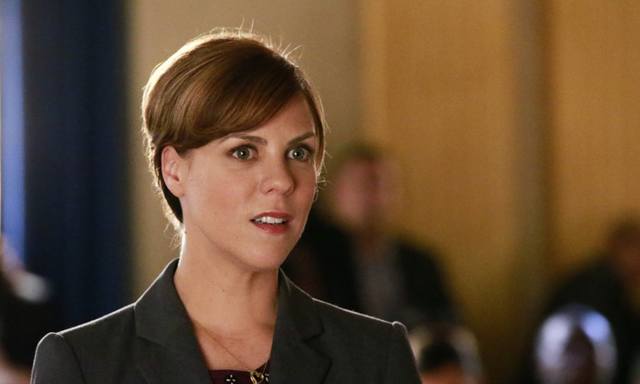 Ho detto poco fa che forse la quarta stagione di How to Get Away with Murder è quella con più elementi no sense in assoluto, ma ogni tanto ci è stata mandata qualche piccola avvisaglia anche nelle stagioni precedenti, a cominciare dalla morte di Emily Sinclair.
Avvocato dell'accusa nel processo contro gli Hapstall, la donna verrà uccisa da Asher in un impeto di rabbia, dopo che lei stessa aveva insultato suo padre, appena morto. Per potergli salvare la pelle, Annalise decide di accusare Catherine Hapstall dell'omicidio, inserendo il tutto in una macchinazione più grande.
La mia domanda a questo punto è: che senso aveva buttare giù dal balcone il cadavere di Emily Sinclair, se tanto la donna era già morta? Provocare altri danni cerebrali? Può essere, ma l'autopsia non avrebbe dovuto rilevare una morte precedente alla caduta della donna? Mah, il senso di questo gesto ancora non l'ho capito.