Grey's Anatomy sembra non voler finire mai: la serie tv creata da Shonda Rhimes proseguirà le storie dei dottori del Grey Sloan Memorial Hospital.
La ABC ha infatti deciso di rinnovare Grey's Anatomy per due nuove stagioni, la stagione 16 e la stagione 17. Protagonista sarà sempre Meredith Grey: Ellen Pompeo sarà presente in entrambe le stagioni.
Inizialmente il contratto di Pompeo la vincolava fino al 2020, con la sedicesima stagione. Ha però deciso di estendere la sua presenza nella serie tv fino al 2021. D'altronde l'attrice si è più volte dimostrata restia a dire addio a Grey's Anatomy, affermando qualche mese fa che «Troppe persone dipendono da me». In quell'occasione aveva detto:
"Continuo a dire di essere pronta ad andare avanti. Voglio fermarmi prima che gli ascolti scendano. Ma gli ascolti non scendono mai! Oscillano un po', ma comunque rimaniamo la serie tv di punta della ABC, ed è incredibile. È davvero fantastico avere questo tipo di ascolti e far parte di una serie tv di successo nel panorama televisivo attuale".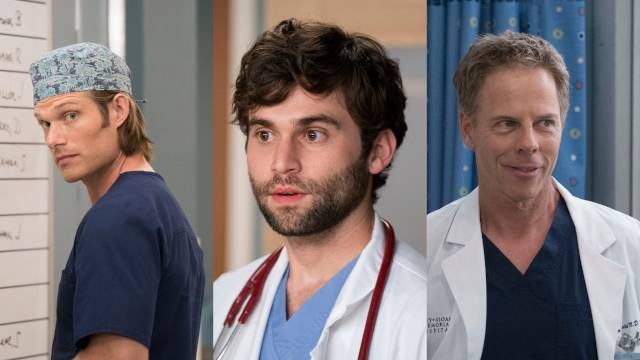 Il rinnovo del contratto della Pompeo non è l'unica novità. La serie ha promosso come cast principale Chris Carmack (Atticus Lincoln), Jake Borelli (Levi Schmitt) e Greg Germann (Thomas Koracick) per la stagione 16.
Krista Vernoff, la showrunner, ha così commentato il rinnovo:
"Sono contenta di poter continuare a realizzare Grey's Anatomy. Poter immergermi ancor di più in questo mondo è una sfida eccitante.
La ABC ha rinnovato anche altre due serie tv nate da Shonda Rhimes: Station 19 (spin-off di Grey's Anatomy) per la stagione 3 e How to Get Away With Murder per la stagione 6.
Con l'episodio n. 332 (il 15×15) Grey's Anatomy è diventato il medical drama più longevo della televisione, superando E.R. – Medici in prima linea (che si è fermata a 331 episodi). La serie tv va in onda sulla ABC negli Stati Uniti, mentre in Italia puoi vederla su Fox.