Grey's Anatomy (qui le recensioni della 15×01 e 15×02) riempie la nostra vita di drammi e catastrofi naturali da ormai quindici anni. Durante questo tempo sono tanti i personaggi che si sono succeduti e che hanno percorso i corridoi del Grey-Sloan Memorial. Ognuno di loro era speciale a modo suo ed è entrato nel nostro cuore. Ci ricordiamo tutto ciò che li riguarda e, proprio per questo, oggi ricorderemo tutti i soprannomi con cui sono stati chiamati i personaggi di questa amata serie tv.
Nonostante verranno elencati tutti i soprannomi con cui sono stati chiamati i personaggi durante le quindici stagioni di Grey's Anatomy, andremo a vedere nei particolari solo alcuni, i principali.
Meredith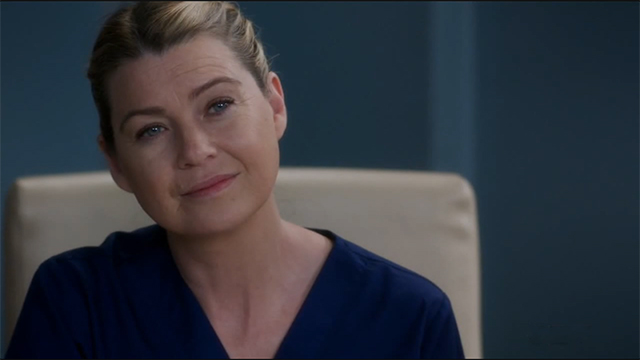 Big Grey
McGyver
Mrs. Impossible Tumor
The girl in the bar
Mer
Blondie
Death
McMeredith Grey
Magpie
Dirty Mistress (assieme a Mark Sloan)
Slutty Mistress
Adulteress Whore
Butterfingers
Medusa
Chatty Cathy
Twisted Sisters (assieme a Cristina)
The McDreamys (assieme a Derek)
Typhoid Mary
Mrs. Derek Shepherd
The Slutty Intern
Sunshine
The perfect 12-year-old
Child of Darkness
Cindy Lou
The Good Sister
Widow Grey
Our Lady of General Surgery
The Good Grey
Grey Junior
The Annoying Twins (assieme a Cristina)
Nurse Grey
MerDer (assieme a Derek)
The Ten Year Old
MerMer
Dr. Frankenstein
Cover girl
Parlando dei soprannomi di Meredith Grey, uno dei miei preferiti in assoluto è Medusa. Era l'inizio della nona stagione di Grey's Anatomy, dopo aver superato il terribile esame di abilitazione, i nostri specializzandi finalmente diventano strutturati. Le ferite del disastro aereo sono ancora fresche. Al Seattle Grace arrivano i nuovi specializzandi e li vediamo correre di qua e di là spaventati dai propri superiori. Sentiamo parlare di uno strutturato in particolare che li terrorizza tutti.
La descrizione che Jo Wilson fa assieme a Stephanie Edwards ci porta a pensare che si tratti della Bailey, precedentemente conosciuta come La nazista. Ma non è così. Si tratta di Meredith Grey questa volta. Viene paragonata alla creatura mitologica che non può essere guardata negli occhi e che ha dei serpenti per capelli. Insomma, un vero e proprio mostro. E hanno ragione, in quel periodo Meredith è terribile, è addirittura più spaventosa di Bailey ai tempi della prima stagione.