Game of Thrones si è concluso, ma continuiamo a scoprire curiosità.
Sean Bean, celebre attore interprete di Ned Stark, ci svela un retroscena riguardante la sua morte nella serie TV. Brace yourself.
Il patriarca della famiglia Stark ha conquistato il cuore di tutti i fan.
La sua morte è uno dei momenti più dolorosi della serie tv e, narrativamente parlando, uno dei più importanti, poiché ha dato il via alla ribellione del Nord contro la Corona del Trono di Spade.
Ma che fine ha fatto la sua testa?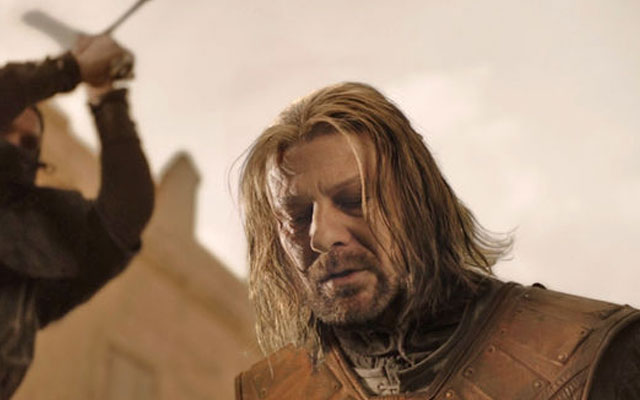 Sean Bean, intervistato al Jonathan Ross Show, ha parlato del suo ultimo giorno di riprese sul set di Game of Thrones, rivelando che – come noi spettatori – non ha avuto molto tempo per prepararsi alla sua morte.
"Era un giorno come un altro, bacon e uova, cose così, una tazza di te e poi nient'altro. Mi sono inginocchiato lì e poi hanno lanciato la mia testa finta per terra".
Bean avrebbe voluto tenere la sua finta testa come ricordo, ma non è stato possibile.
"Credo di aver iniziato a scherzare un po' con la testa. Poi la troupe è andata oltre, e ha iniziato a lanciarla e poi a prenderla a calci".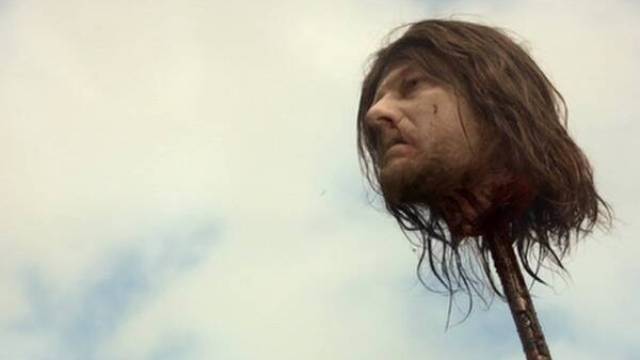 La testa di Ned Stark è stata dunque utilizzata per fini ricreativi.
Sean Bean, d'altro canto, è stanco di morire: lungo la sua carriera l'attore ha interpretato personaggi che raggiungono la morte, come Ned Stark in Game of Thrones o Boromir nel Signore degli Anelli, e questo è diventato un suo marchio di fabbrica.
Anche se Game of Thrones si è conclusa, continueremo a scoprire di più sul mondo di Westeros con gli spin-off. Bloodmoon racconterà gli eventi che hanno portato alla prima Lunga Notte; la HBO sta inoltre per ordinare il pilot di uno spin-off sui Targaryen, probabilmente focalizzato sulla Danza dei Draghi.