Il pubblico ha visto morire Sean Bean decine di volte e anche lui ormai si è stancato di vedere ogni personaggio che interpreta finire malissimo. Da Il Signore degli Anelli a GoldenEye e, naturalmente, Game of Thrones, l'attore ormai over 60 ha dichiarato di essere diventato più selettivo con gli anni. Quando deve scegliere un nuovo ruolo da interpretare il suo criterio è uno solo: aspettare che il suo personaggio arrivi alla fine vivo e vegeto.
"Ho rifiutato tantissime cose, molti ruoli. Ho detto: 'Sanno che il mio personaggio morirà perché io lo sto interpretando, ci sono dentro!'", Dice Bean a The Sun. "Ho dovuto solo eliminare questa parte e iniziare a sopravvivere, altrimenti era tutto un po' prevedibile. Stavo facendo un lavoro e mi hanno detto: "Ti uccideremo", ed ero tipo "Oh no!". Alla fine mi dissero: "Bene, possiamo ferirti gravemente?" ed ero tipo "OK, finché rimango vivo questa volta".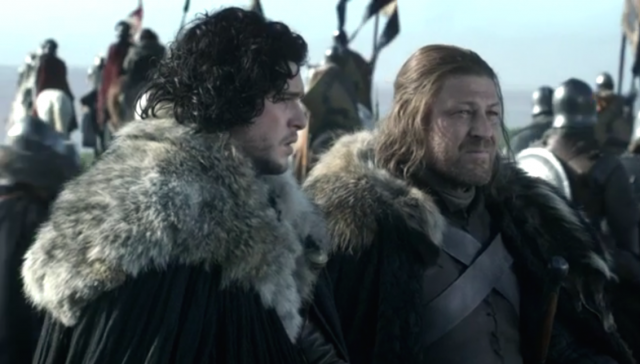 Tuttavia, in molti dei ruoli, il suo personaggio doveva quasi certamente morire perché la storia funzionasse. Semplicemente perché interpretava il villain. Questo non vale, ovviamente, per l'integerrimo Ned Stark. Sean Bean che ha interpretato il capo della famiglia Stark in Game of Thrones non è durato neanche una stagione. La sua morte è arrivata proprio verso la fine della prima. In un momento che ha fatto la storia della serie come uno degli episodi con più rating di sempre.
"Avevo letto i libri su Game of Thrones e mi dissero: 'Muori in questo momento, ma è quasi alla fine della serie'", dice riguardo una delle prime conversazioni sullo show. "Ed ero tipo, 'Sì, sì, abbastanza giusto.' Quindi hanno reso molto chiaro quando stavo per morire, e ho pensato: 'Non voglio rimanere bloccato in una di queste serie che dura sette anni'. Anche se adesso avrei voluto tanto rimanere bloccato con il successo che ha avuto".
Neanche noi vogliamo più vedere Sean Bean morire!