Rory McCann, meglio conosciuto come Sandor Clegane "Il Mastino" di Game of Thrones, ha parlato del suo personaggio nella serie, e in particolar modo del finale che ha avuto. L'ottava e ultima stagione di Game of Thrones, lo sappiamo, ha deluso e fatto arrabbiare una buona parte dei fan.
Ma se c'è una cosa su cui tutti dobbiamo essere d'accordo, è proprio sulla scena dello scontro tra i fratelli Clegane.
Rory McCann ha detto:
«È una morte gloriosa. Lui ride. Il Mastino capisce che [la Montagna] non morirà con un pugnale infilato in un occhio. Deve essere bruciato. Di tutte le cose che Clegane deve fare, ora deve andare tra le fiamme. Questo è il sacrificio. Ma la sua sofferenza è finita».
Sono davvero felice del modo in cui la storia del Mastino è finita. Amo tutti i finali. Non so come siano riusciti a ricucire tutto insieme. E non so come sono i finali di George R. R. Martin, se sono uguali oppure no.
Non ho guardato molto la serie. Solo alcuni episodi. Non guardo la tv.
E quando lo show è in onda io di solito sono in qualche avventura in mare. Aspetto di avere l'intero cofanetto e poi lo guarderò quando avrò l'influenza.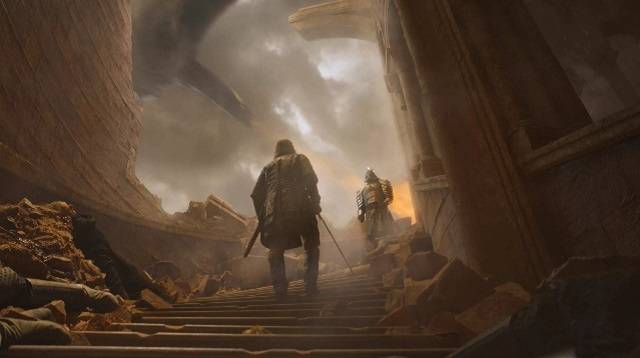 L'attore ha davvero tanto in comune con il suo personaggio. Ha rivelato infatti che «Prima di ogni stagione, chiamavo tutti i miei amici e gli dicevo che non volevo parlare o avere nessun contatto con loro».
Stavo girando questa scena con [Tormund] e lui viene da me e mi abbraccia mentre è nel personaggio e io dico "Non mi toccare". Io sono così a casa. Sono molto vicino all'essere il Mastino. Non sono abituato al tocco umano. Sono un po' un recluso. Ora mi sono fatto alcuni amici. Ho iniziato a rilassarmi e ho imparato molto.
Come detto, l'attore e il Mastino sono molto simili. Anche per quanto riguarda l'amicizia con Maisie Williams (Arya Stark). Sull'ultima scena con la giovane attrice ha detto: «È stato grandioso rivederla. L'ultimo saluto tra Arya e il Mastino è adorabile. Lei lo chiama "Sandor" per la prima volta in assoluto. È un bel momento. Come lo è stato anche l'ultimo saluto con Sansa».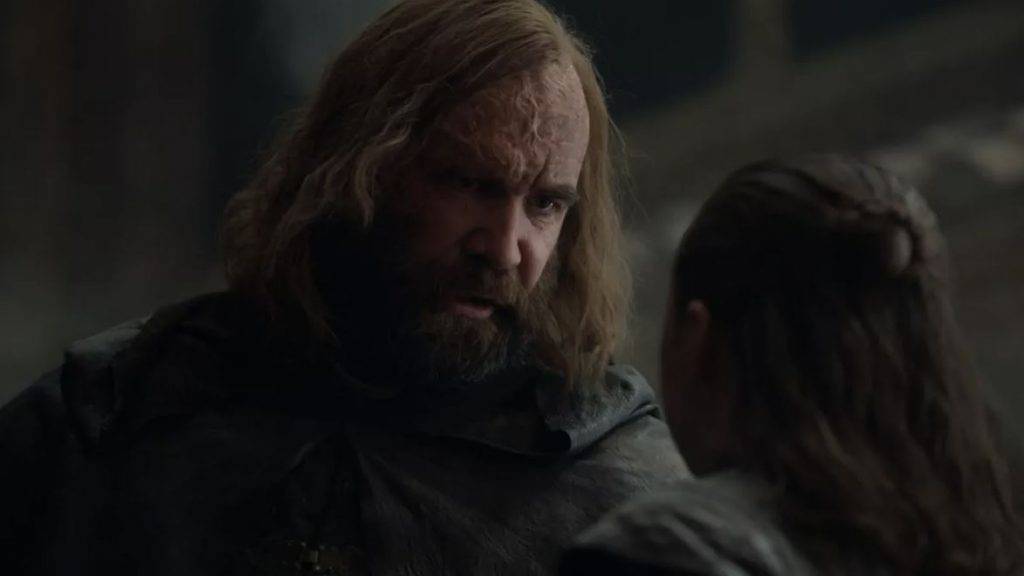 I due sono molto amici anche nella realtà, e Maisie Williams ha parlato dell'attore e di come l'abbia influenzata:
Rory mi scriveva sempre [durante le riprese delle prime stagioni] sulle avventure che aveva nella sua vita – comprare un pezzo di terra e vivere in un bunker – tutte queste cose pazze che fa lui. All'inizio io ero tipo "Wow, è da matti". Ora invece "Oh, anche io ho appena comprato un pezzo di terra vicino al mare". Ho realizzato che lui mi ha davvero influenzato come persona. Ho capito che il suo stile di vita sembra molto interessante e ho imparato molto da lui. Rispetto la sua amicizia e ho amato lavorare con lui.