La 8×05 di Game of Thrones è una puntata caratterizzata da avvenimenti funesti. Capiamo che sta per accedere qualcosa di terribile fin da quando vediamo la pessima cera sul volto di Daenerys. Ne abbiamo prova definitiva quando vediamo Lord Varys lasciarci a un passo dal finale. La sua esecuzione è conseguenza di una serie di elementi visti da Daenerys come l'inizio di una cospirazione ai suoi danni. E tuttavia non è chiaro quanto della suddetta cospirazione fosse noto alla regina. Tra le innumerevoli cose che gli sceneggiatori hanno deciso di non spiegarci in quest'ultima stagione di Game of Thrones vi è infatti la questione "lettere di Varys". Quelle che gli abbiamo visto scrivere all'inizio dell'episodio. Lettere che lasciano intendere la volontà di Varys di far sapere a qualcuno – presumibilmente ai lord delle maggiori casate – della legittimità al trono di John Snow/Targaryen.
Ma che valore hanno avuto realmente queste lettere ai fini dello sviluppo di trama?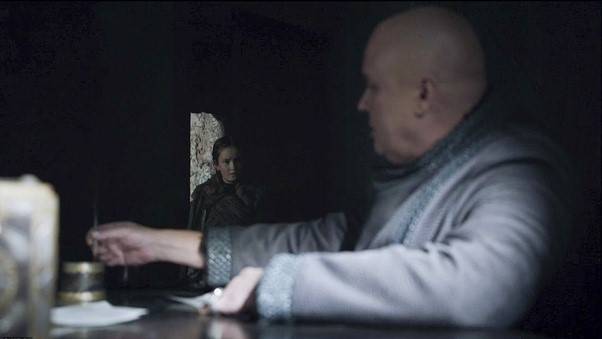 La scena richiama fortemente quella della prima stagione di Game of Thrones in cui vediamo Ned Stark scrivere una lettera "simile" a Stannis Baratheon. Solo che all'epoca era quest'ultimo, fratello del defunto Re Robert il "true heir to the Iron Throne". E come ben sappiamo, quella verità, giunta nelle mani di Stannis, diede il via a una grossa porzione della Guerra dei Cinque Re. Stannis, deciso a reclamare il trono, suo di diritto, si scontra col fratello Renly, con i Lannister e con la corona. Sappiamo quindi che la lettera scritta da Ned creò un'onda d'urto non indifferente. Dall'omicidio di Renly alla battaglia delle Acque Nere, per abbracciare tutto ciò che Stannis ha fatto pur di ottenere il trono che gli sarebbe spettato.
E le lettere "true heir" di Varys, invece, a cosa hanno dato origine?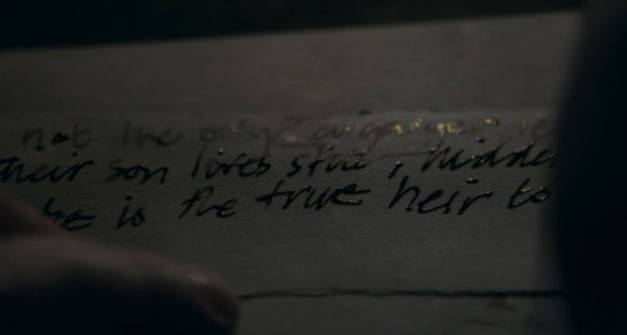 Certo qualcosa che accade a un episodio dalla fine dell'intera serie è chiaro non possa causare eventi della stessa magnitudo di quelli della prima stagione. Tuttavia le lettere di Varys rappresentano un elemento scottante, e tale dovrebbe essere il tono delle loro conseguenze. Avendo visto invece il loro autore giustiziato subito dopo e nessun esercito opporsi poi a Daenerys, viene da chiedersi quale fosse allora il fine di mostrarle. Per dar conferma allo spettatore della decaduta fedeltà di Varys alla Madre dei Draghi? Suona come una giustificazione debole. Analizzando gli ultimi due episodi della stagione, l'influenza avuta dalle lettere scritte da Varys potrebbe essersi palesata in due modi.
Le lettere, scoperte da Daenerys, rappresentano la prova definitiva della cospirazione ai suoi danni. Ciò quindi la porta alla decisione irrevocabile giustiziare Varys.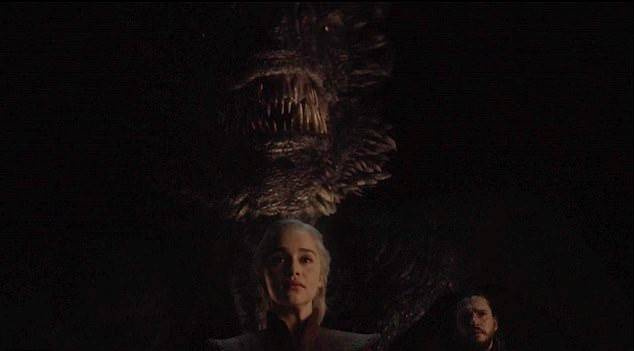 Qualcuno ha obiettato come sembri assurdo che Daenerys abbia deciso di giustiziare Lord Varys "solo" sulla base dei dubbi nutriti dall'uomo in merito alla sua legittimità. In fondo la sua "cospirazione" corrisponderebbe solo a una serie di lecite perplessità confidate a una ristretta cerchia di persone. Il che ne fa solo una "presunta" cospirazione. Se Daenerys non avesse saputo delle lettere e dell'apparente tentativo del Ragno di avvelenarla. Tuttavia, se ciò fosse vero, non sorprenderebbe affatto che Daenerys avesse comunque deciso di giustiziarlo. Teniamo a mente che nella 7×02 Varys era stato ben avvisato dalla Regina di tener salda la sua fedeltà. E considerati i suoi trascorsi di Ragno Tessitore la diffidenza di Daenerys è ben giustificata. Lettere o no, la modalità d'esecuzione risponde a una promessa ben mantenuta dalla Regina dei Draghi. In breve, Daenerys non aveva davvero bisogno di sapere di quelle lettere per emettere la sentenza di morte. Potremmo speculare che ne avesse bisogno per legittimare la decisione agli occhi di persone come Jon Snow, ignare dei trascorsi menzionati, ma nulla più.
La seconda opzione vedrebbe in quelle lettere ciò che ha permesso a Jon Snow di restare in vita dopo aver assassinato Daenerys.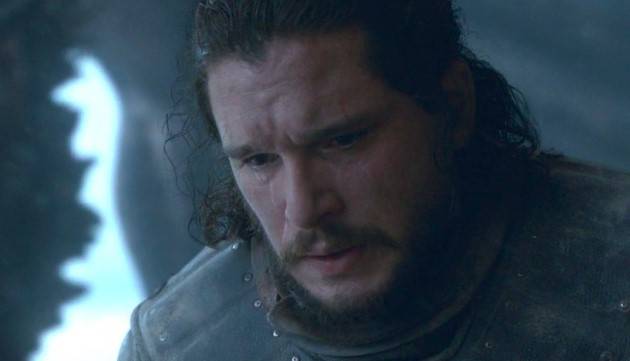 Dopo la morte di Daenerys vediamo la scena che vede la riunione ad Approdo del Re dei lord rimasti a Westeros. Capiamo però che tra i due eventi sono trascorse settimane. In molti si sono chiesti come fosse possibile che gli Immacolati avessero lasciato in vita l'assassino della loro regina. Perchè non vendicarla subito ma tenere Jon prigioniero per settimane? Per timore di un'ondata di uomini nel Nord pronti a vendicare l' (ex) re? Dopo 8 stagioni conosciamo il valore degli Immacolati e dei Dothraki: non sono uomini da temere un'armata. Se però quell'armata corrisponde a quella di un intero continente magari sì. È plausibile pensare che tutti i lord presenti al concilio fossero a conoscenza della riscoperta discendenza di Jon. Ergo, propensi a tenerlo in vita e a farlo ben presente agli Immacolati. E ciò grazie alle lettere di Varys.
Ciò però presupporrebbe due cose: che tutti i lord fossero talmente fedeli a Jon da scatenare un'altra guerra per lui, e che fossero tutti pronti a riconoscerlo come Re.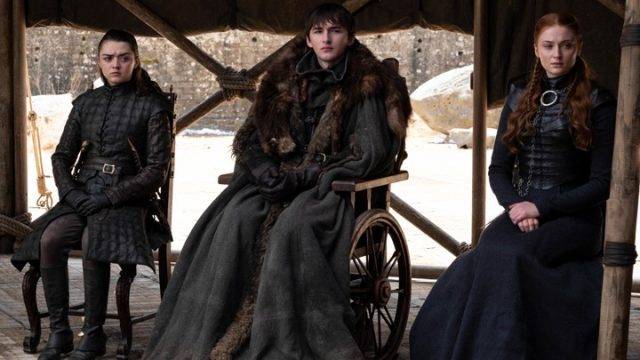 Il primo scenario appare piuttosto improbabile. È vero che nel concilio ci sono diverse persone fedeli a Jon Snow, ma anche altre come Yara pronte a chiederne la testa. Il secondo scenario invece non si è verificato per prova data. Quando è stato il momento di decidere a chi donare la corona dei Sette Regni nessuno ha menzionato il sangue Targaryen di Jon. Quindi è più probabile che Jon in realtà sia stato lasciato in vita dagli Immacolati per negoziare con il resto delle casate del continente. Ricordiamoci che, nonostante l'apparente riproduzione per mitosi di Immacolati e Dothraki a seguito della Lunga Notte, gli eserciti guidati da Daenerys erano decimati. E ormai privi dei draghi e della loro condottiera. Senza guida e potenza militare sufficiente a contrastare un intero continente, Jon Snow risultava essere per loro un prigioniero prezioso.
Compreso ciò, pertanto, la domanda risulta essere ancora la stessa: le lettere di Varys hanno avuto un'utilità ai fini della trama di Game of Thrones?
Considerando gli scenari appena citati e quelli presunti, la risposta a questa domanda risulta essere duplice: no, e sì. "No" sulla base di tutto ciò che abbiamo visto. Le vicende viste tra la 8×05 e la 8×06 non lasciano pensare ad alcuna influenza esercitata dalle suddette lettere. Alquanto deludente considerato il potenziale delle possibili conseguenze e lo spessore del personaggio associato. Varys in fondo è stato uno dei veri giocatori del Trono di Spade e perciò all'origine di molti dei più intriganti plot-twist. E "sì", le lettere hanno avuto un peso ai fini della trama ma gli sceneggiatori hanno preferito non mostrarci in che termini. Se qualcosa è nato da quelle lettere allora si tratta di uno degli eventi off-screen peggio gestiti da D&D. Se qualcosa invece si suppone "debba ancora accadere" a seguito di quelle lettere allora non ci resta che sperare in un futuro sequel di Game of Thrones. Ma anche no.