Nella scorsa puntata di Game of Thrones le vicende sono state tante, tutte verificatesi a una velocità pazzesca. Nessuno si è però accorto che l'intenzione di Varys era quella di avvelenare la Madre dei Draghi.
Attenzione, il seguente articolo contiene SPOILER!
Solo gli spettatori più attenti si sono accorti di quale fosse davvero il ruolo della piccola Martha. La bambina era stata inviata da Varys a controllare Daenerys, o meglio il suo appetito. Il motivo ora appare abbastanza semplice.
Varys, già scettico dopo la scoperta sulla vera identità di Jon Snow, stava chiaramente pianificando un tradimento. In questo caso gli indizi ci portano a immaginare l'intenzione di avvelenare la sua regina per fare in modo che Jon salisse sul trono.
Non a caso Varys ci viene mostrato intento a scrivere una lettera dal destinatario sconosciuto. Il contenuto che ci viene mostrato rivela la verità sul vero erede Aegon Targaryen/Jon Snow.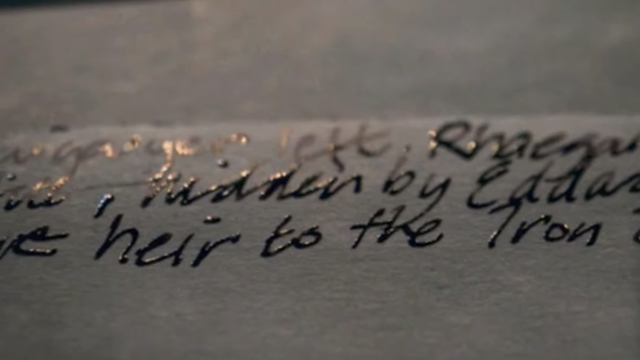 Il tradimento di Varys è stata la goccia che fatto traboccare il vaso
La conseguente esecuzione di Varys ci porta a pensare che Daenerys abbia scoperto il complotto alle sue spalle e proprio per questo abbia deciso non toccare cibo e di giustiziare il colpevole. L'Eunuco non è infatti nuovo a questo tipo di complotti.
Probabilmente questo episodio è stato l'ultimo tassello necessario per condurre alla follia la giovane regina. Dopo un susseguirsi di dolorose perdite, la ragazza ha dovuto affrontare anche il tradimento di colui che considerava uno tra i suoi più fedeli sostenitori.
L'intenzione potrebbe non essere quella di uccidere Daenerys
Un'altra teoria, forse ancora più macabra, accompagna questa situazione. Molti hanno pensato che l'intenzione di Varys non fosse quella di uccidere Daenerys ma piuttosto quella di farla impazzire.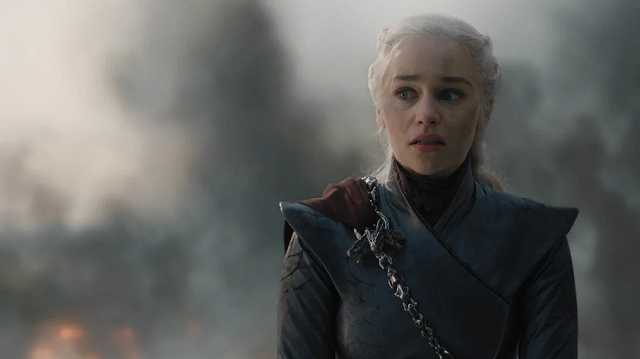 Questa teoria quindi vede il piano di Varys compiuto, anche se con risultati disastrosi. Quello che il Ragno Tessitore tentava di dare alla giovane Targaryen non era veleno ma una pozione che l'avrebbe resa senza controllo alcuno. La regina sarebbe quindi apparsa folle anche ai suoi più fidati che le avrebbero impedito di prendere il trono.
Qualunque fosse il vero piano dell'eunuco rimane un mistero, senza dubbio la sua è stata una delle storie più interessanti di Game of Thrones. Per sapere invece il destino di Daenerys e del regno di Westeros bisogna aspettare l'ultimo episodio della serie.