Attenzione: evitate la lettura se non volete imbattervi in spoiler su Game of Thrones 8×04
Bella la vita da sopravvissuti, eh? Tranquilli tranquilli e sereni sereni, hanno sconfitto la Morte, fatto il cambio del guardaroba, bruciato qualche migliaio di corpi e si sono potuti finalmente rilassare, fare il solito drinking game di quell'alcolizzato di Tyrion, ridere, trombare e vivere in pace.
Per dieci secondi.
Facciamo otto, che il montaggio è sempre più spietato, la fine è vicina e hanno segato indegnamente pure la rivelazione di Jon alle sore… cugine. Ma tutto questo, alla fine dei conti, è comunque meglio di dover affrontare milioni di non morti senza anima, vero?
Perché il peggio è passato, vero?
Vero?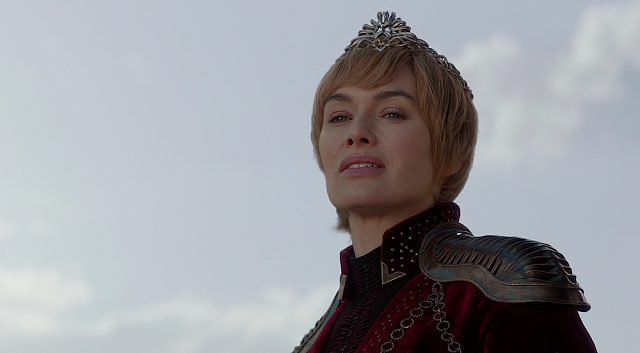 No. la situazione, se possibile, è persino peggiorata.
Ditelo alle ultime vittime della ferocissima spending review imposta dall'HBO negli episodi conclusivi. Dopo aver tagliato quasi tutte le comparse e messo al tappeto l'Inverno con un colpo d'Arya, infatti, il network ha deciso di inimicarsi chiunque abbia un cuore abbandonando l'eroico e tenerissimo Ghost in una piazzola verso lo svincolo per Sasso Marconi (senza manco degnarlo di un fottutissimo saluto). E ammazzando a caso con seimila forzature (D&D…) il povero Rhaegal.
Ah, poi ci sarebbe anche Missandei, ma in realtà la fine della telenovela brasiliana con Verme Grigio è un grandissimo sollievo.
E non finisce qui: consci di essersi giocati tutto il budget con questa storiella degli Estranei, le ultime due puntate di Game of Thrones subiranno ulteriori, dolorosi, tagli. Nel prossimo episodio, infatti, Kit Harington, finalmente cacciato da René Ferretti (regista a sorpresa del prossimo episodio) con un inequivocabile "metalupo maledetto" (nonostante Ghost reciti infinitamente meglio), verrà sostituito dal buono per tutte le stagioni #BeppeFiorello, mentre i frizzantissimi Euron Greyjoy e Cersei Lannister verranno interpretati, dopo aver lavato pentole e bicchieri che son lì da ieri, da Claudio Amendola ed Elena Sofia Ricci.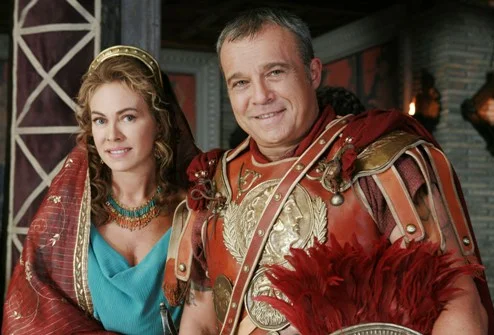 Insomma, ci siamo. Siamo carichi, ancora vivi e pronti a commentare la terzultima puntata di Game of Thrones. In cui è successo un po' di tutto e tutto sommato è stata molto bella, anche se con qualche forzatura di troppo (D&D…).
Partiamo!
LE PAGELLE DI GAME OF THRONES 8X04
SAI TENERE UN SEGRETO?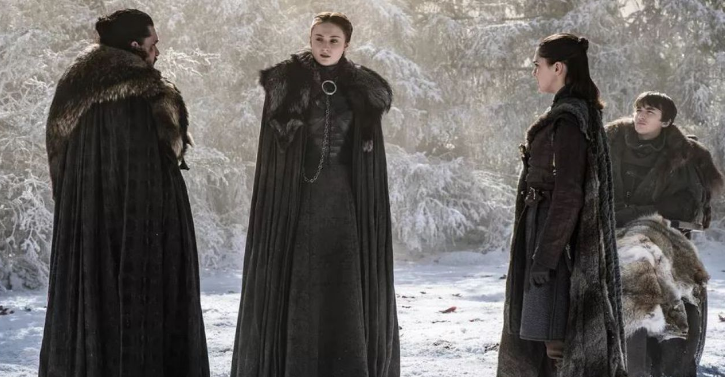 Il segreto meglio conservato dei Sette Regni si è trasformato nel segreto di Pulcinella nel tempo di un Freccia Rossa Highgarden-Dorne. In pratica è andata così: Bran l'ha detto a Sam che l'ha detto a Bran. Sam l'ha detto a Jon, ma pur non avendo capito l'ha detto a Daenerys. Daenerys l'ha spiegato a Jon, e Jon forse ha capito. Jon, ancora incerto su alcuni punti, l'ha detto a Sansa e Arya.
Ad Arya non frega un cazzo, mentre Sansa l'ha detto a Tyrion che l'ha detto a Varys. Varys dovrà quindi rispiegare la questione a Jon. Jon forse capirà, ma non escludiamo che possa pensare al massimo di dover pagare gli alimenti a Drogon. Drogon capirà benissimo, ma manderà Jon a quel paese mentre Bran citerà a caso una frase di Oberyn Martell detta quindici anni fa nel bel mezzo di un'orgia.
Ringraziamo quindi Sansa Stark, degnissima erede di suo padre. Con una piccola differenza: c'è chi sa tenere un segreto per vent'anni, e chi resiste al massimo per venti secondi. Ma c'è anche chi sa giocare benissimo al gioco del trono e chi muore decapitato, quindi va bene così.
Arya lo dirà al Mastino e il Mastino risponderà con un rutto. VOTO 8 (ad entrambi, a prescindere)
"Non è più un segreto. È un'informazione". Grazie Varys, c'eri mancato. E a giudicare da come sei arrivato a riva non sei manco una sirena. VOTO 1000
Nella prossima puntata Sansa ci parlerà dell'Area 51. VOTO 3 (per la discrezione)
Jon noterà l'assenza di Rhaegal nella quinta puntata del terzo sequel di Game of Thrones. VOTO 10 (a Ghost)
Tutto andrà malissimo, ma Podrick sarà comunque un uomo felice. VOTO 10
LA BELLA VITA DI DAENERYS TARGARYEN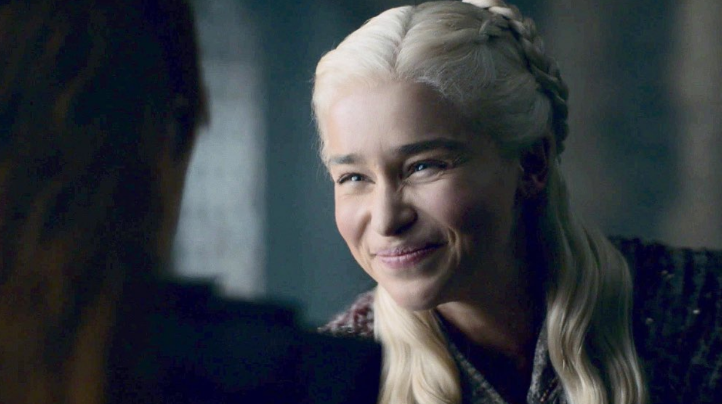 Vi ricordate quella bella ragazza sbarcata a Westeros un po' di tempo fa per conquistare tutto e tutti, giusto? Vi ricordate quanto era amata a Essos, eh? Ricordate che a prescindere da quello che succedeva tutto finiva con l'andarle bene, ah?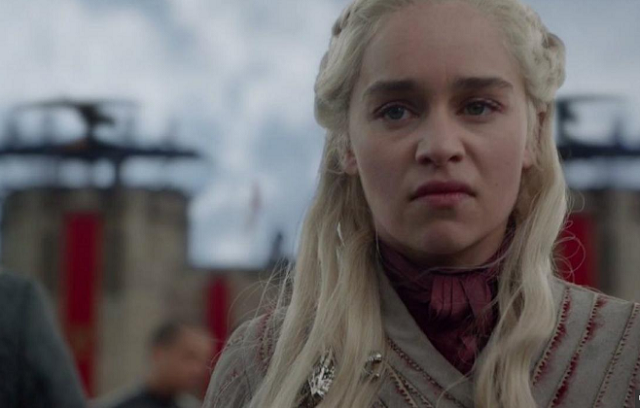 Beh, la situazione è un attimino cambiata. Riassumiamo: Daenerys Targaryen, una che se l'è cercata fin troppo, si era presentata con tre draghi, migliaia di Immacolati, un'orda di Dothraki e un'alleanza saldissima con i Greyjoy, i Tyrell ed Ellaria Sand. Ah, aveva anche tantissimi Secondi Figli d'avanzo parcheggiati a Meereen.
Dall'altra parte, invece, Cersei sfanculava chiunque, era praticamente sola, aveva debiti ovunque e pensava che gli elefanti fossero l'ultima carta da giocare, quella della disperazione.
Poco tempo dopo, complice anche il post sbornia perenne di Tyrion, ha perso praticamente tutto. Ellaria? Dispersa da qualche parte nella Fortezza Rossa, forse morta. Olenna? Morta, ma speriamo di no. Viserion? Ciao ciao. I Dothraki? Ciao ciao, in dothraki. Gli Immacolati? Verme Grigio che limona(va) con Missandei (morta) e pochi altri. Jorah? Friendzone post mortem. Rhaegal? Fai ciao ciao con la manina, unisciti alla comitiva.
Dopo aver affrontato l'incarnazione della Morte, le resta un drago che si domanda che cavolo abbia fatto di male nella vita, Tyrion sbronzo con Varys complottista. Verme Grigio che perderà la caparra per il bungalow a Naath. Quell'illuminato stratega di Jon Snow e un caffè preso nell'unico Star(k)bucks rimasto in piedi a Winterfell dopo l'invasione dei non morti (molto diversi da quelli che popolano abitualmente le caffetterie ogni mattina alle otto).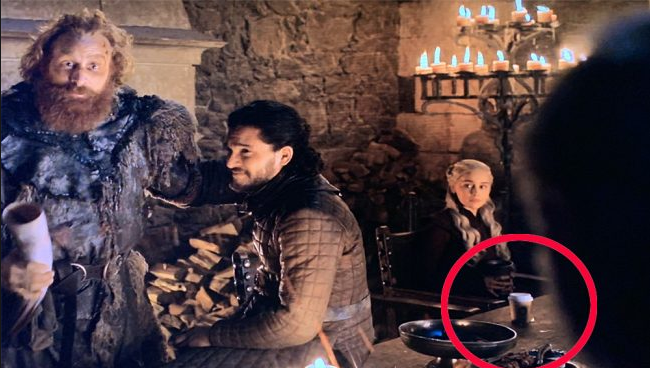 Un fottutissimo caffè, preso per non addormentarsi nel corso di una festa in cui la cognata non ha fatto altro che guardarla in cagnesco, il ragazzo l'ha scaricata definitivamente, nessuno l'ha calcolata di striscio e ha invidiato persino il Mastino, la più improbabile delle star del party.
Poi si domandano perché i Targaryen perdano la testa.
Bei tempi quelli degli ordini restrittivi per il povero Jorah. VOTO 2
Anche Drogon si farà adottare da Tormund. VOTO 30
Non la considera manco Davos, abitualmente gentilissimo con tutti. VOTO 10
Andrà a finire che l'idea di farsela con quello psicopatico di Euron non sarebbe stata poi tanto male. VOTO 3
Cersei Lannister. VOTO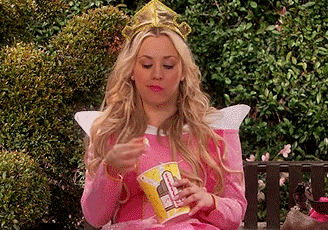 GAME OF THRONES 8X04 – GLI OSCAR DEL TRONO
HO VOGLIA DI VIVERE AWARD – BRAN STARK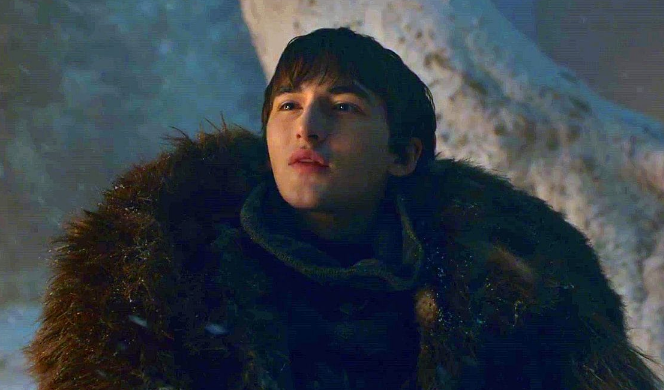 Stavolta volevamo consegnarglielo di persona, ma prima si è assentato per un giretto nella guerra del Vietnam, poi ci ha accolto riportando una frase imbarazzante detta dal sottoscritto nel 2007 alla più imbarazzante delle ex. Infine ha concluso dicendo che la sua vita fa schifo e che il caos è una scala. Ci siamo spaventati e abbiamo mollato il premio ai piedi dell'albero diga.
Questa storia della sindrome post laurea deve finire una volta per tutte.
NON PUÒ FUNZIONARE AWARD – DAENERYS TARGARYEN, GENDRY BARATHEON, BRIENNE DI TARTH E TORMUND GIANTSBANE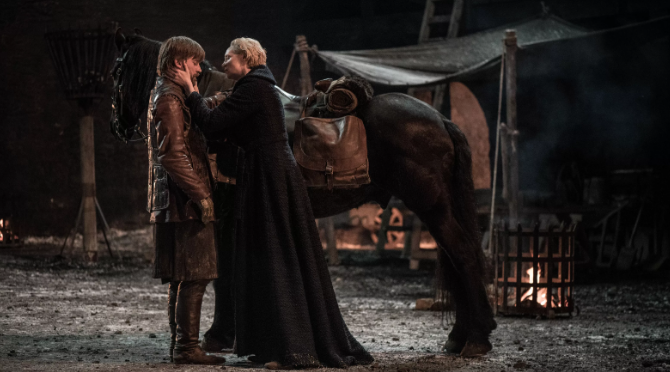 Lo spirito guida di Jorah Mormont vi traghetterà tra le tenebre della friendzone. La notte è oscura e piena di "sei il mio migliore amico", ma il budget ci ha permesso di preparare una sola statuina. Quindi giocatevela a briscola.
NED STARK AWARD – JON SNOW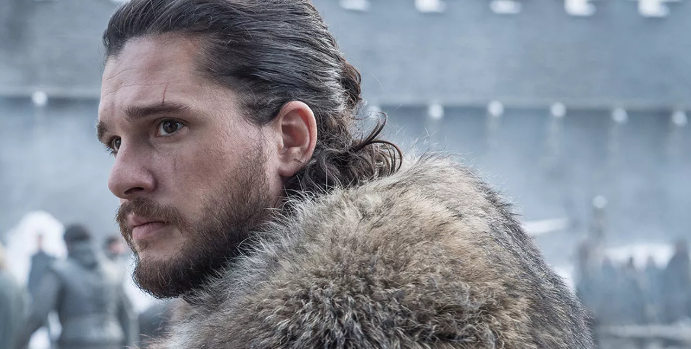 Da quando ha scoperto di non essere suo figlio è stato suo figlio più che mai. Nel bene, e soprattutto nel male.
DRACARYS AWARD – MISSANDEI DI NAATH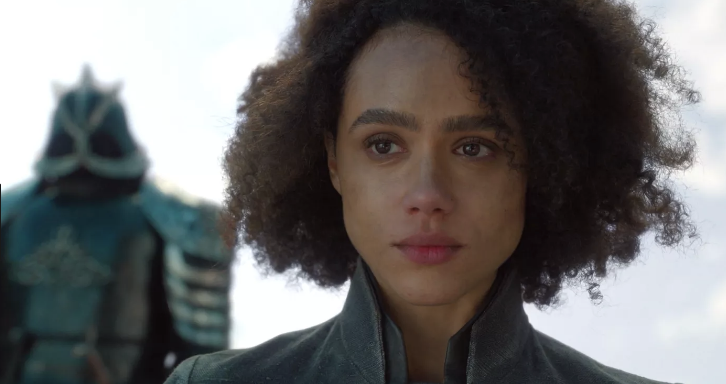 Salutiamo per sempre una delle ultime opzioni per le scene di nudo. Ora ci restano solo qualche comparsa femminile a caso, Sansa (?), Qyburn (???), Bran (??????) e pochissimi altri.
GAME OF THRONES 8X04 – IL TOTOMORTO
EDMURE TULLY 30%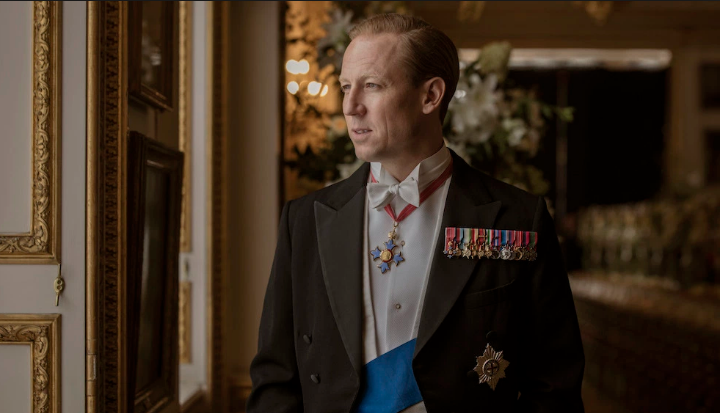 Zitto zitto questo povero idiota rischia di portarla a casa. Anche perché il marito della Regina Elisabetta è a sua volta immortale.
Però Bronn vuole Riverrun…
DAENERYS TARGARYEN 65%
Beh.
EURON GREYJOY 65%
Se ha capito di esser stato preso per i fondelli da Cersei a proposito del figlio in arrivo è fatta.
CERSEI LANNISTER 65%
Ma come minimo si porterebbe dietro King's Landing, la Montagna, l'intero Molise e parte dell'Abruzzo. Dopo di che, conquisterebbe gli Inferi con tre elefanti e un attentato dinamitardo a Lucifero.
QYBURN 70%
Ha già dato vita a quindici suoi cloni, quindi non ce ne libereremo mai.
VARYS 85%
Il piano che prevede la sostituzione di Daenerys con Frittella, la chance migliore che i Sette Regni abbiano, non andrà a buon fine.
GAME OF THRONES 8X04 – IL TOTOTRONO
JON SNOW 64%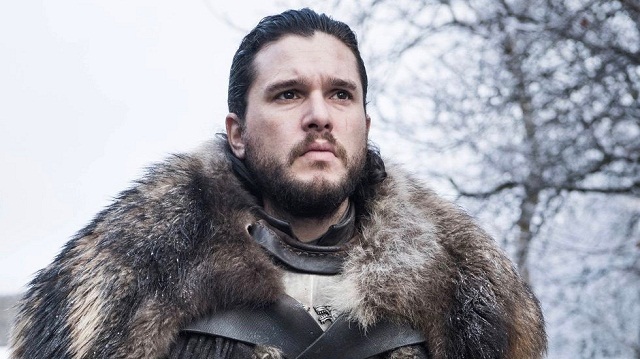 Dieci persone lo prenderanno di forza, lo incolleranno al Trono e a quel punto, forse, capirà.
SANSA STARK 20%
Pensate davvero che nei prossimi due episodi la vedremo fare delle calze all'uncinetto?
TYRION LANNISTER 10%
Evitare la battute imbarazzanti e ritrasformarsi nel genio delle prime quattro stagioni sarebbe un ottimo inizio.
IL "NUOVO PRINCIPE DI DORNE" 3%
Chi minchia è?
GHOST 2,5%
Se non avessimo sostenuto a priori la candidatura di Frittella avremmo avuto un nuovo eroe per cui batterci.
FRITTELLA 0,5%
Noi non abbiamo smesso di crederci. Ma muoviti che s'è fatta 'na certa.
Antonio Casu
LEGGI ANCHE – Game of Thrones 8×04, la Recensione – Il potere è potere