Attenzione: evitate la lettura se non volete imbattervi in spoiler su Game of Thrones 8×03
Diciamolo: quelli dell'HBO sono dei geni. Ma geni veri. Dei talenti purissimi, senza se e senza ma. Perché sono riusciti in un miracolo imprevedibile fino a pochi giorni fa: rientrare nel budget previsto per la 8×03 di Game of Thrones. Una puntata costosetta, ma loro sanno sempre quello che fanno. La spending review, infatti, ha imposto due elementi decisivi: come avevamo già evidenziato nelle pagelle di una settimana fa, hanno fatto interpretare Ghost al primo cane beccato a caso per strada, la variante pezzotta di un metalupo.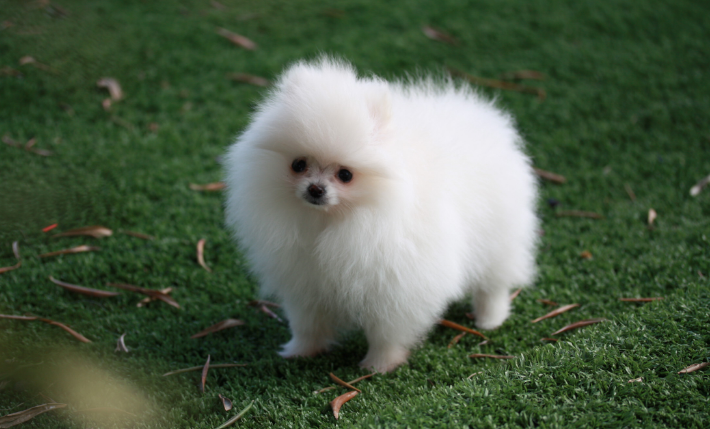 E soprattutto hanno tagliato sul costo delle luci, visto che le lampadine sono care e durano sempre meno. Per farlo, tuttavia, dovevano scaricare tutto sulla bolletta di maggio di Melisandre da destinare alla R'hllor Luce e Gas e assumere un esperto del settore. Un vero artista della fotografia, un talento camaleontico pronto ad una nuova sfida. Dopo aver aperto tutto per una vita manco fosse il custode dell'edicola sacra di Barbara D'Urso, infatti, ha deciso di spiazzare tutti, rivoluzionare il suo stile iconico e chiudere tutto, regalandoci l'episodio più misterioso della storia delle serie tv.
Il genio ha un nome e un volto che meritano una menzione e un riconoscimento.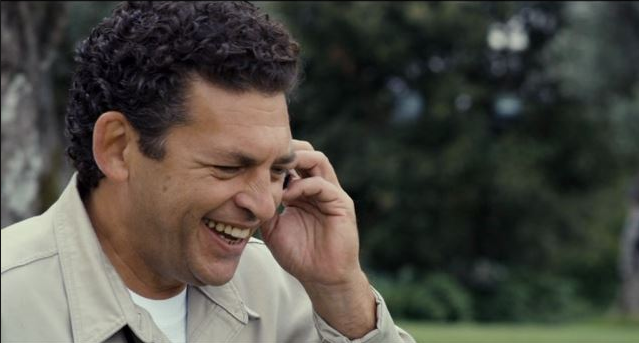 Duccio, quello di Boris.
Scherzi a parte, l'episodio ci è piaciuto e la fotografia, seppure coraggiosa e sponsorizzata dall'UOW (Unione Oculisti di Westeros), ha reso bene il contesto nel quale i vivi hanno affrontato l'assedio della Morte. Un episodio che si concluso con una carneficina e un improbabile elenco di sopravvissuti illustri. Tutti, esclusi Beric Dondarrion ed Edd, talmente addolorato da aver sorriso per la prima volta in otto anni tre minuti prima di morire malissimo.
Ma anche Lyanna Mormont, un vero gigante.
Jorah Mormont, che ha finalmente avuto il massimo possibile dalla vita, un abbraccio amichevole di Daenerys.
Theon Greyjoy, un bravo ragazzo a cui abbiamo voluto bene. Negli ultimi cinque episodi.
Il Dothraki che probabilmente aveva anche un nome.
Melisandre, stufa di truccarsi ogni fottuta mattina da 700 anni per sette ore di fila in modo da mascherare le rughe.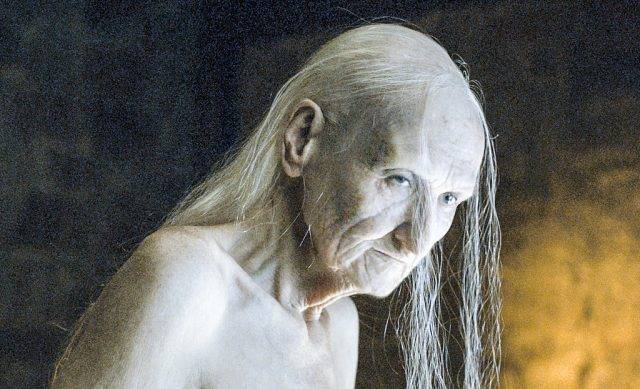 E poi il Night King, il Conte di Game of Thrones di cui parleremo tra poco.
Insomma, ci siamo. Possiamo iniziare con le pagelle, oggi in forma ridotta perché tutto sommato non c'è un cazzo da ridere, non si è vista una mazza, hanno detto sei frasi in 80 minuti e siamo ancora in lutto per la tragica dipartita di Olenna Tyrell.
Chi ha visto la puntata può andare avanti. Chi l'ha solo intravista può smarmellare, aprire tutto e mettere a 100 la regolazione della luce della tv.
LE PAGELLE DI GAME OF THRONES 8X03
GRAZIE, EH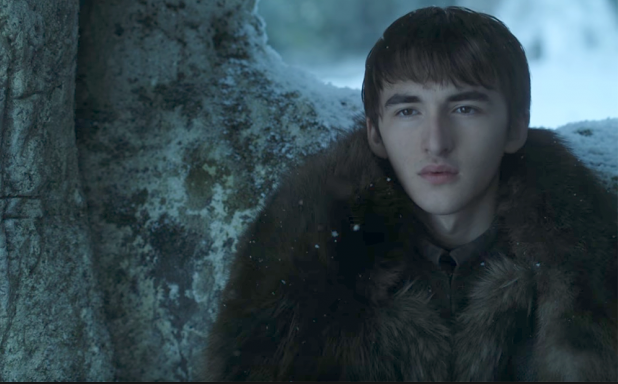 Iniziamo con un sentito ringraziamento al grande eroe della battaglia di Winterfell. Un personaggio decisivo, sempre sul pezzo. Onnipresente, oltre che onnisciente. Fondamentale in ogni momento, senza mai risparmiarsi in alcun modo. Protagonista di un confronto col Night King ricchissimo di battute argute che non dimenticheremo mai. Grazie, Bran. Grazie.
Grazie per aver preferito il solito giretto coi funghetti a tutto il resto. Grazie per aver dato un'infinità di indicazioni utili sul nemico. Grazie per aver previsto il meteo di Grande Inverno con grande precisione ed aver risparmiato a Jon e Daenerys un bel volo in mezzo alla bufera notturna creata dal Night King, uno che all'Anticiclone delle Azzorre fa un baffo.
Grazie, Bran. Per esserti messo a disposizione. Per averci dato una mano. Per esserci, sempre.
Grazie, se mai darai una spiegazione a tutto questo.
Arya Stark è l'unica ad aver capito prima di tutti che il modo migliore per prepararsi al confronto era il sesso prepartita. VOTO 30 (e lode per il coraggio).
Con un sentito ringraziamento a chi ha lasciato questa perla tra i commenti della recensione e a chi ha ispirato il titolo di queste pagelle.
Ma non è che Bran sta nascondendo qualcosa? VOTO POKER FACE
Theon Greyjoy, uno con le palle. VOTO ERA ORA
La daga di Ditocorto. VOTO 6 (sempre in mezzo)
'STO KING, STOCA…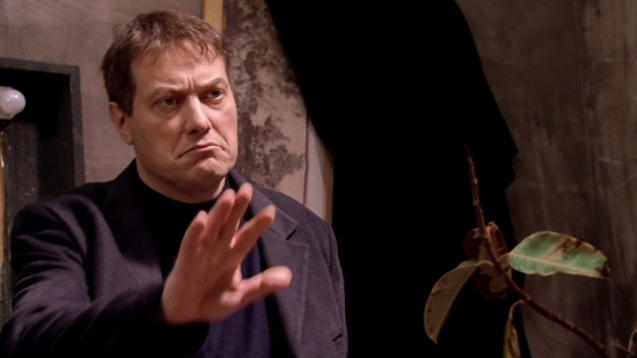 "Mi sono rotto il cazzo! Quando tre anni fa mi hanno offerto questo ruolo, mi dicevano questo king è un personaggio che cambia, che è cattivo ma poi diventa buono, 'sto king si trasforma, 'sto king è 'na sinfonia, 'sto king questo… e invece 'sto king 'sto cazzo! Lo posso dire, Bran? 'Sto cazzo! Questo è un personaggio negativo, soltanto negativo, che ai giovani mi trasmette un messaggio negativo, perché questo… questo king ammazza… questo king stupra… stupra e fa stuprare! E poi c'ha questa fissazione per questo pacchetto azionario! Ma che cos'è un pacchetto azionario?! È fisicamente un pacchetto o no?!".
Parole dure. Parole dure di un uomo davvero strano. Mariano Giusti, interprete del Night King con un passato nel cast de Gli Occhi del Cuore, si è sfogato così ai microfoni del Corvo dai Tre Occhi. Rimasto nell'ombra fino ad oggi, tanto da far credere a tutti che il suo personaggio fosse interpretato da uno stuntman slovacco, l'attore è esploso dopo l'improvvisa dipartita del Re della Notte. Parole dure, di un uomo deluso. Perché si aspettava di interpretare un personaggio dalle mille sfumature, mica una stereotipata incarnazione del male assoluto, fuori dalle righe per i canoni di Game of Thrones. Ma tant'è.
Gli sceneggiatori (i soliti tre delinquenti, quelli che avevano scritto la sequenza romantica della 8×01), hanno invece deciso di farlo fuori. Così, de botto. Forse con un senso, ma questo lo capiremo solo tra qualche settimana. Fino ad allora dovremo tenerci 'sto king. Scomparso da un momento all'altro per un'imbarazzante ingenuità dopo aver creato immani aspettative per anni.
Questo è il video del giusto sfogo di Giusti. Qui lo chiama "conte", ma non fateci caso.
Beric Dondarrion ha finito le uscite gratis di prigione. VOTO 7 (vite, e mobbasta)
Le cripte, il "posto sicuro". VOTO L'AVEVA CAPITO CHIUNQUE, ESCLUSI GLI INTERESSATI
Tyrion flirta con l'ex moglie nel bel mezzo della fine del mondo. Un grande classico. VOTO E FORSE CE N'È
Jon gioca a nascondino con Viserion e si convince di averlo distrutto con un urlo. VOTO 6 (fesso)
GLI OSCAR DI GAME OF THRONES 8X03
COME CAVOLO HO FATTO A SALVARMI AWARD – SAMWELL TARLY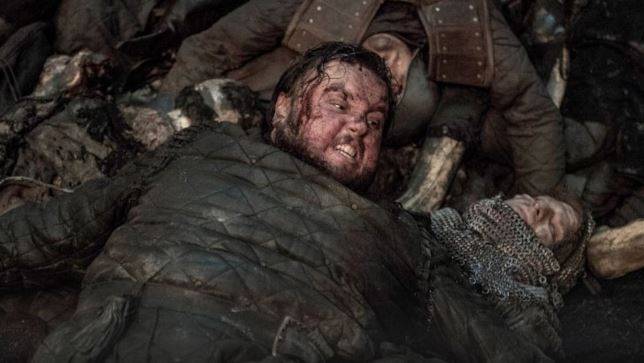 Ha rischiato la vita duecento volte e duecento persone sono morte per salvarlo, ma nonostante questo Sam ha concluso la puntata sulle sue gambe. Martin l'avrebbe mandato nelle cripte con Gilly per evitare il ridicolo plot armor, ma vabbè.
BOCCIATI ALLA PRATICA AWARD – JON E DAENERYS
Avremmo da ridire sull'intera strategia adottata dai vivi per contrastare l'assedio dei non morti (tipo affrontarli un po' a caso in campo aperto senza sfruttare il potenziale vantaggio strategico di Winterfell, per dirne una), ma il fondo si è toccato con il volo folle di Jon e Daenerys. I due hanno infatti palesato scarsissime abilità nello scontro aereo, hanno perso diversi punti sulla patente nell'autoscontro alla cieca con il Night King e sono risultati quasi inutili pur avendo avuto a disposizione due enormi draghi. Niente male, ragazzi.
E Jon, per favore, impara una parolina che potrebbe tornarti utile nelle prossime puntate: "Dracarys".
IL MOMENTO GIUSTO AWARD – SANSA STARK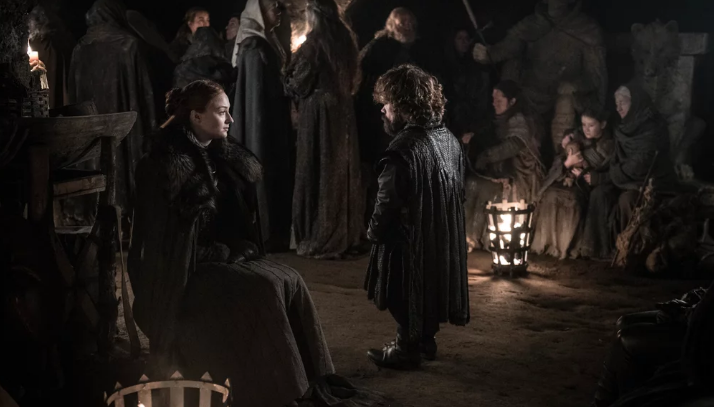 Seminare zizzania tra Daenerys e Tyrion non è di per sé un'idea fantastica. Se poi lo fai mentre vieni assaltata da milioni di non morti, in presenza della fedelissima Missandei col criptico Varys, l'iniziativa diventa davvero assurda. Sansa è diventata la figlia che Cersei e Ditocorto non hanno mai avuto, ma certe volte si perde in un bicchiere d'acqua. Il Trono, a questo punto, è molto più lontano.
TOTOMORTO
NIGHT KING 99,99999999999999999999999999999999999999999999999999999999999999999999999999999999999999999999999999999999999999999999999999999%
Ma davvero tutta 'sta storia è finita così?
JAIME LANNISTER 75%
Da morto sicurissimo a morto molto probabile: può ritenersi soddisfatto.
BRAN STARK 50%
La linea comica di Game of Thrones è salva. Per ora.
ILYN PAYNE (20%)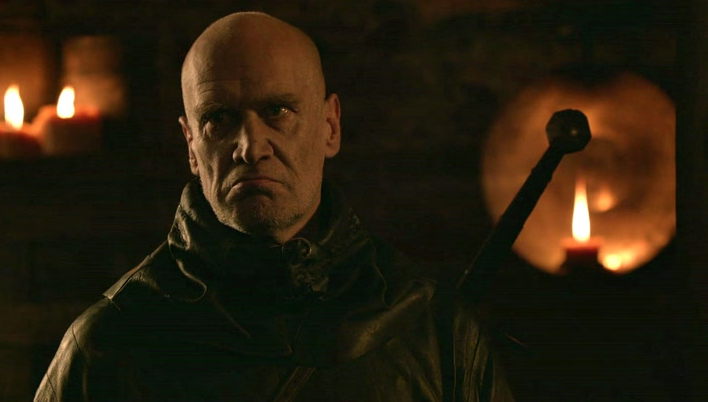 Qualcuno l'ha più visto? Come sta? È sempre il solito compagnone di un tempo?
GENTE MORTA CHE NON ABBIAMO VISTO PER COLPA DEL BUIO (10%)
Le morti fuori campo costano pochissimo. E con quello che è partito per ammazzare Lyanna Mormont sarebbe un'ottima idea. Per i produttori.
NESSUN ALTRO 0,1%
Game of Thrones non è più lo stronzone di un tempo. E ieri l'abbiamo capito fin troppo bene.
TOTOTRONO
UN TARGARYEN 60%
Ok, quale tra i due?
CERSEI LANNISTER 33%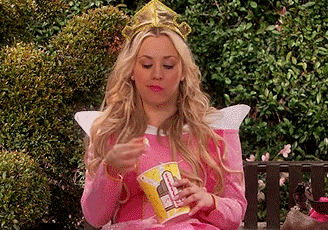 Ma la pacchia è quasi finita.
PODRICK 3%
Anche questa l'abbiamo portata a casa. E parliamo della pelle.
VERME GRIGIO 2%
È sopravvissuto, non si sa bene come, al "Valar Morghulis" di Melisandre. E a questo punto il bungalow a Naath non è più l'unica opzione.
DAARIO NAHARIS 1,4%
Daenerys ha bisogno di forze fresche per affrontare quella mattacchiona di Cersei, e noi puntiamo due euro sul suo sbarco a Westeros nella prossima puntata.
FRITTELLA 0,6%
È sopravvissuto eroicamente alla battaglia di Winterfell stando a migliaia di chilometri di distanza a preparare pagnotte. Il sogno continua.
Antonio Casu
LEGGI ANCHE – Game of Thrones 8×03, la recensione – Non oggi